I Had an Eating Disorder, and Taylor Swift's New Song Is My Powerful Recovery Anthem
It's inspiring me to feel more body positive and love myself just the way I am.
Warning: The below story discusses eating disorders. If you are struggling, reach out to the National Eating Disorders Association (NEDA) helpline. You can also join the free, therapist-led, virtual support groups hosted by The Alliance for Eating Disorders Awareness.
As an anorexia survivor, Taylor Swift's latest album Midnights is more than just a new playlist from my favorite musician. It's an anthem that describes the emotions behind my eating disorder in a way no one has before.
Swift's new song "You're On Your Own, Kid" mentions the singer's reported eating disorder briefly (in the second verse, she notes that she "starved her body").
But those like me who have done the same, or engaged in any type of eating disorder behavior, know this reference nods to an even deeper meaning.
The track takes listeners through Swift's life from youth to the present, highlighting several instances during which she felt less than perfect, and points to the "yearning" she had for something that always seemed out of reach.
Swift sings about how she sacrificed everything only to find that the person she loved who "never cared," and, later, that her "dreams aren't rare."
Related: "What I Eat in a Day" TikToks Can Be Triggering for People With Eating Disorders 
I've experienced similar disappointments, and I know that when I don't feel comfortable in my own skin, I'm more likely to take my emotions out on my body during heart-wrenching situations as Swift describes.
Using starvation to cope with feelings I don't like isn't a smart move, of course. But sometimes, physical pain feels easier than emotional suffering.
Like Swift, I have also struggled with not feeling good enough. I thought that shrinking my physical self would make people like me better; that losing weight was the key to confidence and connection.
Surely, once I looked better, I'd be able to find loyal friends who actually cared about me and didn't think of me as a burden.
Surely, once I practically disappeared physically, I'd transform into someone people wanted to listen to. But, like Swift, I searched tirelessly for this acceptance, only to find frustration when it remained out of reach.
The emotional needs behind eating disorders create an endless cycle that seems impossible to escape. Combine this feeling of helplessness with people who give up on us far too easily — or as Swift sings, "never cared" for us in the first place — and sufferers are often left with the false belief that it will never get better.
Early in my recovery, I sometimes thought I'd just always have an eating disorder. The idea of never turning to anorexia as a way to endure painful situations seemed crazy, and I doubted I'd be able to ever forget the exact amount of calories in a Wheat Thin.
Swift's song shares a message of hope that meant a lot to me as I listened to the album — because I knew she understood.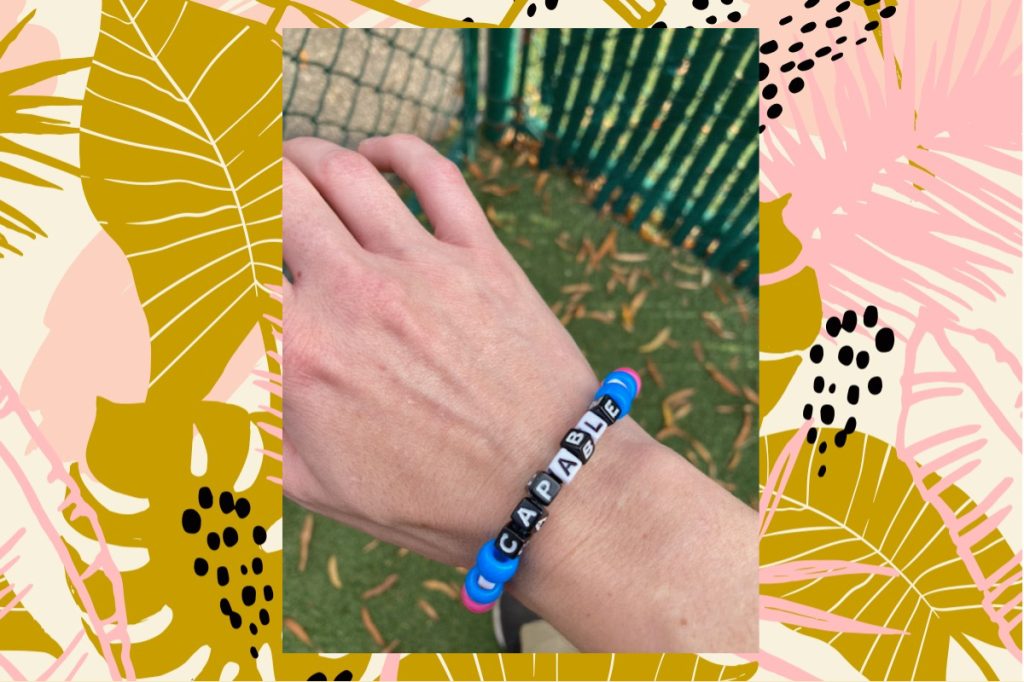 Toward the end of the track, the mood picks up and she sings that "there were pages turned with the bridges burned," and that "everything you lose is a step you take."
While these phrases might not resonate as much for someone who hasn't personally lived them, Swift has seemingly endured the lows of an eating disorder as well as the highs of the strength she ultimately found in herself.
These lines show those struggling that it does get better and that the hard circumstances can lead the way to what brings you the most joy.
The rest of the songs on Midnights help to support this. On the track, "Karma," Swift sings about being in a better place where she can appreciate her most valued treasures, from boyfriend Joe Alwyn to her beloved cats.
In "You're On Your Own, Kid," Swift tells listeners "You can face this."
While the journey to recovery is extremely messy and usually takes much longer than anticipated, you can still get there.
Another challenging part of my recovery has been believing in myself. I wear a bracelet with the word "CAPABLE" on it as a constant reminder that I can handle any challenge — but I don't always believe it.
In this song, though, Swift shows me that I've always been able to pick myself back up, even if I didn't believe in myself in the moment.
The repetition of the line "You're on your own, kid, you always have been" shows that while Swift may not have had the support she wanted all the time, she was still able to pull herself through.
This line helps me remember that I've survived before, and I'll survive again.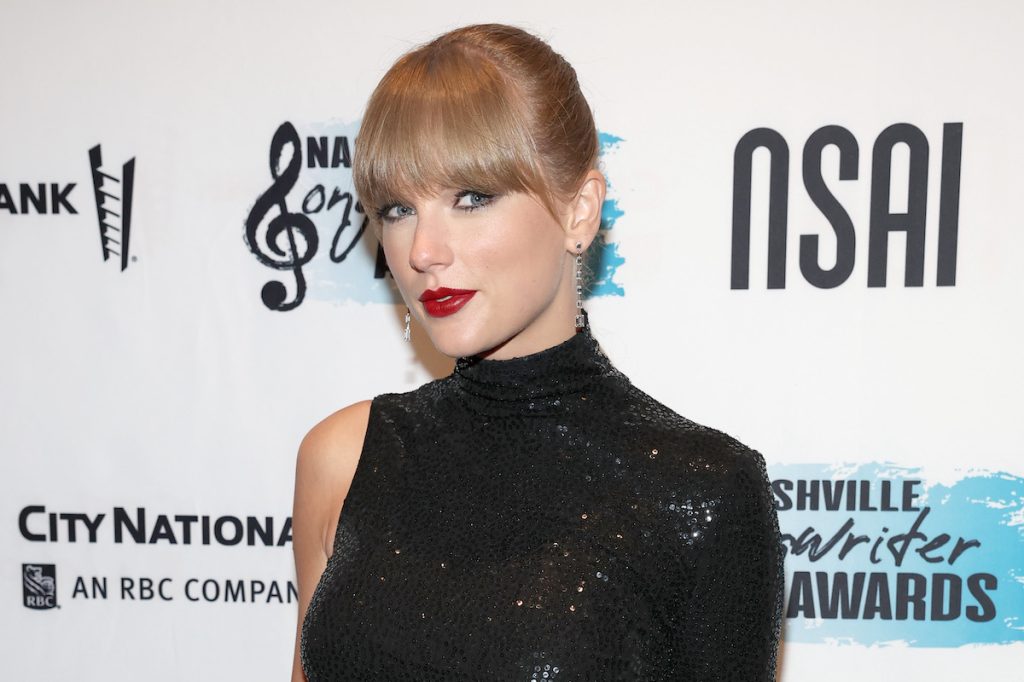 The song also reminds me that I'm not alone. While eating disorders have become increasingly prevalent — 9% of the U.S. population, or 28.8 million Americans, will have an eating disorder in their lifetime, according to ANAD.org — they're also incredibly isolating.
When I was struggling with anorexia, I believed no one understood or cared to understand what I was going through. I ended up shutting people out even though that was the last thing I wanted to do.
Like Swift, I wanted to "be saved" by someone. But, spending all your time alone makes that pretty much impossible. Through this song, Swift shows anyone listening that they're not alone. She understands, and others out there do too.
"You're On Your Own, Kid" is not only a powerful anthem of recovery, it's also a brave step for Swift. Prior to Midnights, she had never directly referenced her struggles with body image and food in her music.
While I deeply appreciated her discussing it in her Netflix documentary Miss Americana, I always hoped she would release a song about it one day.
Through "You're on Your Own, Kid," Swift shows that long-term recovery is possible — and no, you're not on your own.
Brooke Metz works in public relations and loves writing in her spare time. When she's not writing or listening to Taylor Swift, she enjoys walking dogs at the humane society.
Read more