Taylor Swift dropped a new single last night, and Twitter is convinced it's about BF Joe Alwyn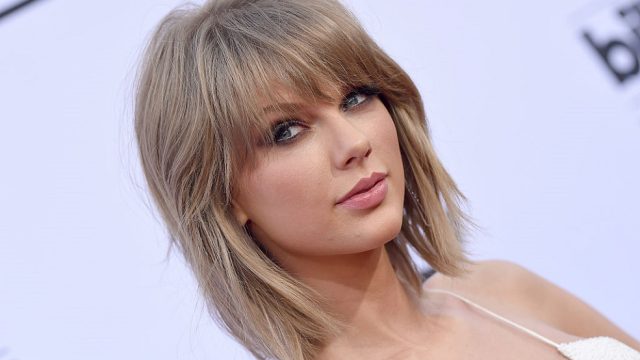 Even though we're still talking about "Look What You Made Me Do," Taylor Swift just released yet another single called "Gorgeous". The song dropped at midnight, which means that fans on Twitter are spending their morning trying to dissect the lyrics. Most importantly, is it about her boyfriend Joe Alwyn?
For the most part, signs point to yes. With words like "You should take it as a compliment / That I got drunk and made fun of the way you talk," it could very well point to Alwyn, who is British. "Ocean blue eyes looking in mine / I feel like I might sink and drown and die" might also point to him, as Alwyn has blue eyes.
Listen in for some more clues.
https://www.youtube.com/watch?v=EUoe7cf0HYw?feature=oembed
Alwyn, an actor, is 26. While Swift has been a bit private about the relationship in comparison to romances in the past, fans are speculating that it's been going on for quite some time. Since Swift often uses her personal relationships as inspiration, there's a strong possibility that this song is all about him.
Of course, there are some other contenders that might have made an impact.
false
Some fans even think that Swift openly admitted it was about her current guy.
https://twitter.com/udfredirect/status/921232309205872642
Others just have a gut feeling. For one, Alwyn is pretty gorgeous. Also, Swift has already said that her single "Ready For It" was about Alwyn, so perhaps he's getting a whole album.
https://twitter.com/udfredirect/status/921233091657531398
No matter what, the song is making us even more anxious for her next album, Reputation, which will be out on November 10th.
Her already released songs "Look What You Made Me Do," "Ready For It," and "Gorgeous" will be featured on it. And, knowing Swift, she'll probably have a few more tunes that'll turn into instant classics.