Taylor Swift's new clothing line is like a version of her closet you can buy
When getting ready for a night out with your squad or a date, have you ever thought, "What would Taylor Swift wear?" or "If only I had Taylor Swift's wardrobe!"? Of course you have. The singer's style was evolved from country princess to exactly what a young, chart-topping 7-time GRAMMY winner would wear, and exactly what we all want to wear. Well, now you're in luck… if you live in China.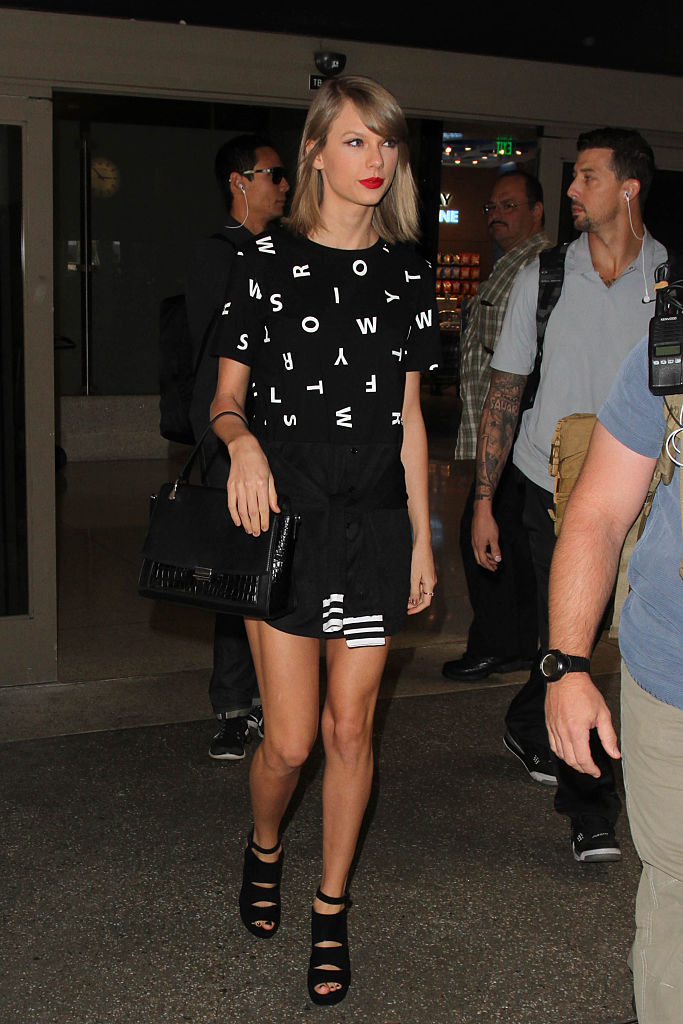 The singer collaborated with Nashville-based company Heritage66 to create an authorized collection of Swift-approved pieces. The line, which was released last August, just showed at Hong Kong Fashion Week in hopes of being picked up by buyers in other countries.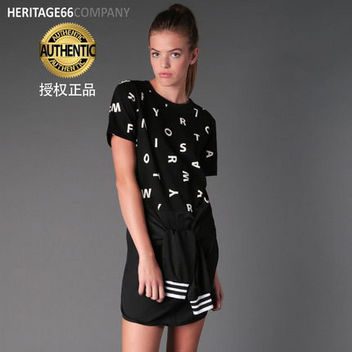 Models were decked out in skater dresses, high-waisted pants, and plenty of pieces emblazoned with either Swift's image or her name. Naturally, Taylor Swift's hits like "Bad Blood" and "Shake It Off" played over the speakers as the models walked the runway. It was basically like taking a mini-tour of Taylor Swift's closet.
Unfortunately, the collection is not currently available in the U.S. — for now, fans can purchase pieces exclusively on Chinese e-commerce sites JD.com and TMall.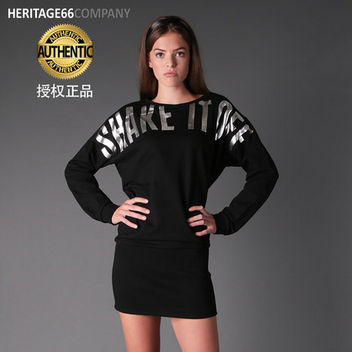 Kate Liegey, chief operating officer of Heritage66, told WWD the line is seeing "phenomenal" success so far. "We realized that the demand was just incredible for the store business and we decided to do this show," said Liegey. "Everybody wants the product line," she said, adding that retailers in Uruguay and Dubai have already expressed interest.
We know it's a total bummer that it's not available in the U.S. yet, but part of the reason the line was created to begin with was to ward off counterfeit Swifty merchandise in other countries, specifically China. Taylor Swift knew the fakers were gonna fake, fake, fake, fake, so she decided to address the problem from within. This means that if you buy the clothing anywhere but the two above authorized retailers, you could be buying knockoffs — and really, what's more depressing than wearing a cheap knockoff of a $40 crop top? Hopefully, the success of the line overseas will inspire Taylor Swift to launch a collection here.
(Images via GVK/Bauer-Griffin / Getty Images, Heritage66 & Instagram)