Taylor Swift sent Cardi B flowers after the rapper took her #1 Billboard spot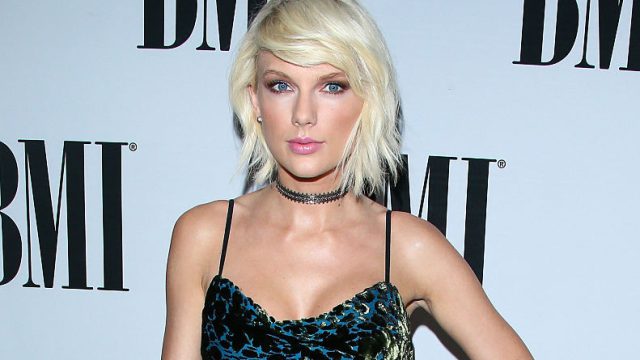 Being bumped from the #1 spot on the Billboard charts must not be an overly pleasant experience, but it's not getting Taylor Swift down. After "Bodak Yellow" replaced "Look What You Made Me Do" as the top song on Billboard's Hot 100, Swift sent Cardi B some congratulatory flowers. And we're loving this example of female artists supporting one another.
Newcomer Cardi B taking Swift's #1 spot is a big deal not only because Swift is the reigning music queen, but because, as Billboard reported, a solo female rap artist (with no one else billed on her track) hasn't had a top song since Lauryn Hill in 1998 with "Doo Wop (That Thing)."
Nearly 20 years later, Cardi B has made history, and Swift is acknowledging the triumph, as Cardi B shared on Instagram.
https://www.instagram.com/p/BZhVxNZhlo_
Cardi B wrote:
"Sooo beautiful and lovely .Thank you @taylorswift for the flowers ?❤️❤️….and I freaking love your music ?"
While Swift has been pretty quiet on social media, it makes sense that Cardi B would share the news on Instagram, since that's how the artist first achieved fame before being on Love & Hip Hop and later embarking on a successful recording career.
https://www.youtube.com/watch?v=PEGccV-NOm8?feature=oembed
Before now, Cardi B has talked about how women supporting women is important to feminism. Although she has been dealing with other musical artists not supporting her — like Azealia Banks, who blasted Cardi B on Twitter — we're gonna stick with focusing on the positive for now.
And if Swift, who was dethroned by Cardi B, is cool, then we're cool. After all, Swift has enough #1 hits under her belt, so she should be happy to spread the wealth — and flowers.