Taylor Swift is featured in Selena Gomez's new music video, but you probably missed it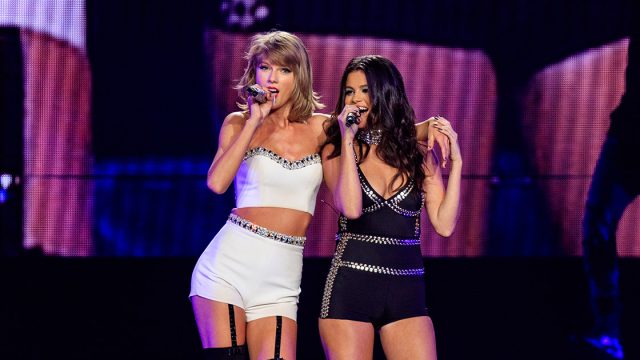 In a blink and you'll miss it moment, Taylor Swift has a cameo in Selena Gomez's new video for "Bad Liar," proving that friendship is actually just the best.
In case you missed it yesterday (June 14th), Selena Gomez dropped the video for "Bad Liar," and it's a '70s dream. The singer plays four characters in the clip, including one where she dons a moustache and a grey (rather ill-fitting) suit. What's more, the clip has a twist that we literally never saw coming. If that wasn't enough, at the end of the clip SelGo announced that her next single would be called "Fetish," and that it was "coming soon."
https://www.youtube.com/watch?v=NZKXkD6EgBk?feature=oembed
However, there was something else in Selena Gomez's "Bad Liar" video that we also spotted: a cameo from Taylor Swift.
During on the scenes where Selena is playing the teenage girl, we get a peek into character's bedroom — which is totally groovy and '70 psychedelic — and one of the posters is for Charlie's Angels, that classic '70s TV show.
However, as people on Twitter pointed out the people in the Charlie's Angels poster aren't the actors that originally played the roles. No, they've actually be replaced by some other badass women.
O-M-G!
Indeed, Refinery29 note that the other two women in the poster look a lot like Lorde and Demi Lovato.
The woman on the right, they claim, looks like Lorde (mainly because of the shades in this picture).
https://www.instagram.com/p/BU0Il5AhheQ
Indeed, the woman on the left *could* be Demi.
https://www.instagram.com/p/BVAcwk-FeIZ
Elsewhere, metro.co.uk also note another appearance of Ms. Swift in the video on another poster in the teenage character's bedroom.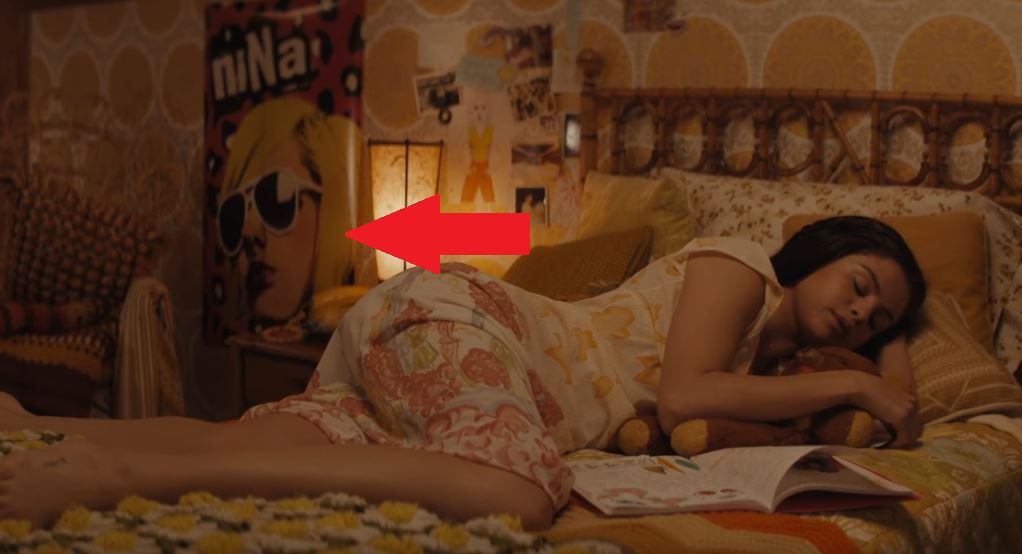 We're absolutely loving these little Easter eggs, especially when they're between BFFs like Taylor and Selena.
Meanwhile, Selena also revealed the title of her next single would be "Fetish." The singer has been teasing that the song, which up to now didn't have a name, was different from "Bad Liar," describing it as "even more surprising than" her current track.
While Selena has gone on the record to say that her new boo the Weeknd won't be featuring on any of her new music, could these little cameos from the singer's BFF be a sign that we could be getting a Selena and Taylor duet soon? We hope so!