Taylor Swift reportedly bought a house for a fan who was homeless and pregnant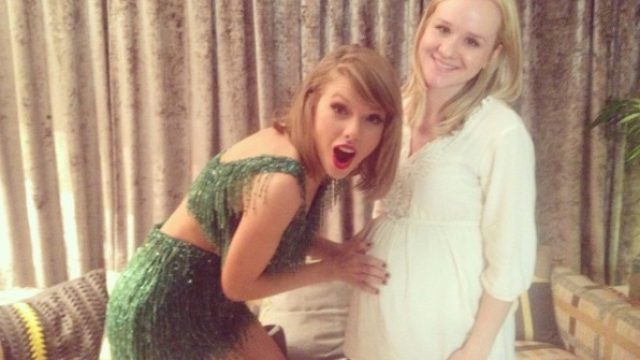 Taylor Swift gets a lot of bad press. But recently, she's been in the news for doing something good. Swift reportedly bought a house for a fan who was homeless and pregnant. The story was shared on Taylor's new app, The Swift Life, which officially launched on Friday, December 15th. It sounds like The Real Taylor Swift is as faithful and generous to her fans as ever.
If there's one thing the singer is especially attuned to, it's her fans. Taylor meets them in person, poses for photos, and passes out free merch. She shares advice with them personally on Tumblr. And she invites them into her home so they can be the first to listen to her new albums. After all, she built a social network around them. On her app, The Swift Life, fans share stories, photos, and memes of Swift, and then vote for their favorites to be sent to Swift herself. One post that picked up steam recently was written by a user named Stephanie Waw.
Waw wrote that in 2015, she attended one of Swift's concerts in Manchester, England. At this point, she and Swift had allegedly built a friendship; it appears that Waw was an early fan. At some point, Waw's mother reached out to Swift to tell her that Waw (who was eight months pregnant at the time) had lost her apartment. It had been condemned for "health and safety reasons."
That's when Swift stepped in.
"After the show Taylor took us back to her dressing room where she told me, 'Stephanie, You've been in my life for a long time and you've never asked me for anything. You could have reached out and I would have helped you. But you didn't. [Your] mum told me..' She told me she wanted to give me the money back for my ticket that night."
But in addition to reimbursing the cost of her ticket, Swift also reportedly helped Waw buy a home.
"She told me 'I want you to be able to enjoy your little girl, not have to worry about all this stuff.' That night she gave me her hand and lifted me off the ground. The same way she's done for 12 years. I love her forever."
Here's the full story, as Waw shared it on The Swift Life.
false
Merry Swiftmas, indeed!