Taylor Swift called out Scooter Braun and toxic male privilege, proving she isn't done speaking up
Taylor Swift began her Billboard "Woman of the Decade" acceptance speech with a question: "What does it mean to be the woman of this decade?" She noted in her December 12th speech that it meant she has seen a lot in the past 10 years. "As a female in this industry, some people will always have slight reservations about you: whether you deserve to be there, whether your male producer or co-writer is the reason for your success, or whether it was a savvy record label—it wasn't," she said, taking a dig at her former label, Big Machine. Swift then made no bones about calling out music manager Scooter Braun and those who are supporting him.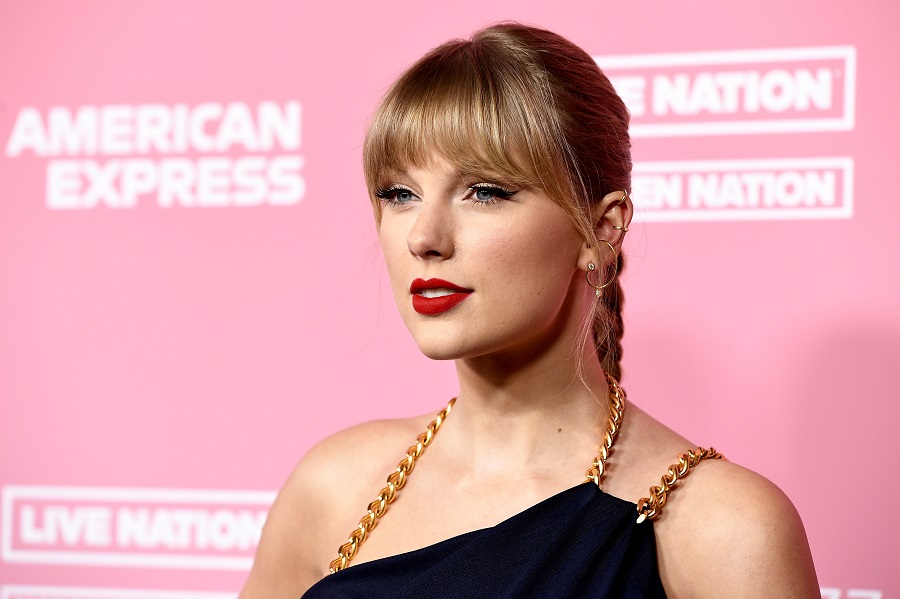 That undying support despite Braun's blatant wrongdoing, Swift says, is the "definition of toxic male privilege."
As a brief recap, earlier this year, Braun purchased Big Machine and all of Swift's masters, which was a move Swift believes was bullying her, controlling if and when she is able to perform her classics. And she addressed this feud head-on about 10 minutes into her speech:
"That is the unregulated world of private equity coming in and buying up our music as if it's real estate," Swift said, stating that this new shift is potentially harmful to all musicians in the industry. "This just happened to me without my approval, consultation, or consent."
"After I was denied the chance to purchase my music outright, my entire catalog was sold to Scooter Braun's Ithaca Holdings," Swift continued. "To this day, none of these investors have ever bothered to contact me or my team directly to perform their due diligence on their investment in me to ask how I might feel about the new owner of my art—the music I wrote, the videos I created, photos of me, my handwriting, my album designs."
"Of course, Scooter never contacted me or my team to discuss it prior to the sale or even when it was announced," Swift said, adding that she's "fairly certain" Braun knew exactly how she would feel about it.
"Let me just say that the definition of the toxic male privilege in our industry is people saying, 'But he's always been nice to me' when I'm raising valid concerns about artists and their rights to own their music," she continued. "And of course he's nice to you. If you're in this room, you have something he needs. The fact is that private equity is what enabled this man to think, according to his own social media posts, that he could 'buy me.' Well, I'm obviously not going willingly.
Swift then thanked the women in the industry who showed their vocal support for her during this time. She said she will always be grateful for them and never forget how they stood up for her.
Now that Braun has his hands on Swift's catalog, we have a feeling she'll be battling him for a long time. She does plan to rerecord her masters in order to break free of his grip. We, and the other women in music who won't kowtow to toxic masculinity will stand by her the entire way.