Taylor Swift just revealed her new album title and release date, and we got so excited that Instagram crashed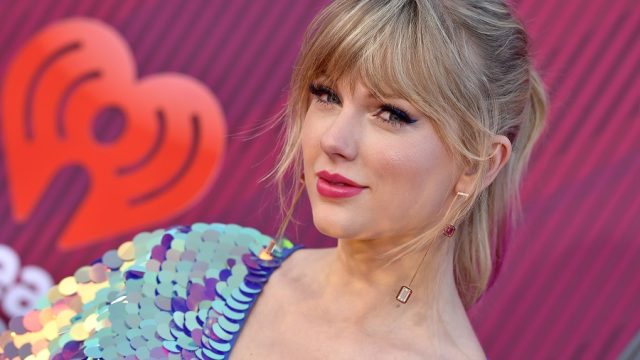 She has a long list of ex-lovers, but it seems that now Taylor Swift is only concerned with one. Today, June 13th, Swift revealed that her upcoming summer album is called Lover, and it will drop August 23rd. In an Instagram post, she showcased Lover's cover art, featuring a shot by photographer Valheria Rocha. Swift also spilled in her Instagram live so many more details about the release.
Swift is dropping a new song tonight at midnight called "You Need to Calm Down"—which we're sure isn't directed at our excitement over her new album because, no, we won't be calm!
Mark another date on your calendar because the video for "You Need to Calm Down" premieres Monday, June 17th, on Good Morning America, and yes, it will be up on YouTube immediately afterward. The song marks the second single off Lover—formerly known as TS7—after "ME!," Swift's rainbow-fueled collaboration with Panic! at the Disco's Brendon Urie. The album will have 18 songs total, and if you couldn't tell from its title, it's going heavy on the romance.
"This album in tone is very romantic—and not just simply thematically, like it's all love songs or something. Because I think that the idea of being romantic, it doesn't have to be a happy song," Swift said on Instagram live. "I think you can find romance in loneliness or sadness or going through conflict or dealing with things in your life. I think it just looks at these things with a very romantic gaze."
She's officially done with the snakes and onto the tie-dye, rainbow love—with the help of Stella McCartney. Swift also announced that Lover will coincide with a collaboration with the designer, but she didn't get into specific details yet.
"I respect what she creates, how she creates it. There's so much whimsy and imagination and romance to the clothing that she designs, and I've worn a lot of her stuff recently, Swift said about McCartney on Instagram live.
Twitter is just as excited as we are for all this new Taylor Swift news.
false
As if on cue, Instagram went down immediately after Swift's announcement, and fans had something to say about that.
https://twitter.com/udfredirect/status/1139290331235536896
The only thing that could get us more excited than this embarrassment of riches from T.Swift would be one more addition to her list of announcements: that rumored collaboration with once-rival Katy Perry. Pretty please!