Taylor Swift finally addressed the 2016 Kimye drama on stage last night
During last night's May 8th Reputation Stadium Tour debut, Taylor Swift got real with her Glendale, Arizona audience. Swift, sitting at her piano while surrounded by snake imagery, finally opened up about the social media blitz of 2016. Without naming specific names, Swift seemingly addressed the Kim Kardashian-Kanye West feud that led to Swift going MIA until her November 2017 album Reputation.
"You might be wondering why there are so many snakes everywhere, huh?" Swift asked her 55,000-plus fans last night while motioning around the elaborate set. "A couple of years ago, someone called me a snake on social media and it caught on. Then a lot of people were calling me a lot of things on social media. And I went through some really low times for a while because of it. I went through some times when I didn't know if I was going to get to do this anymore."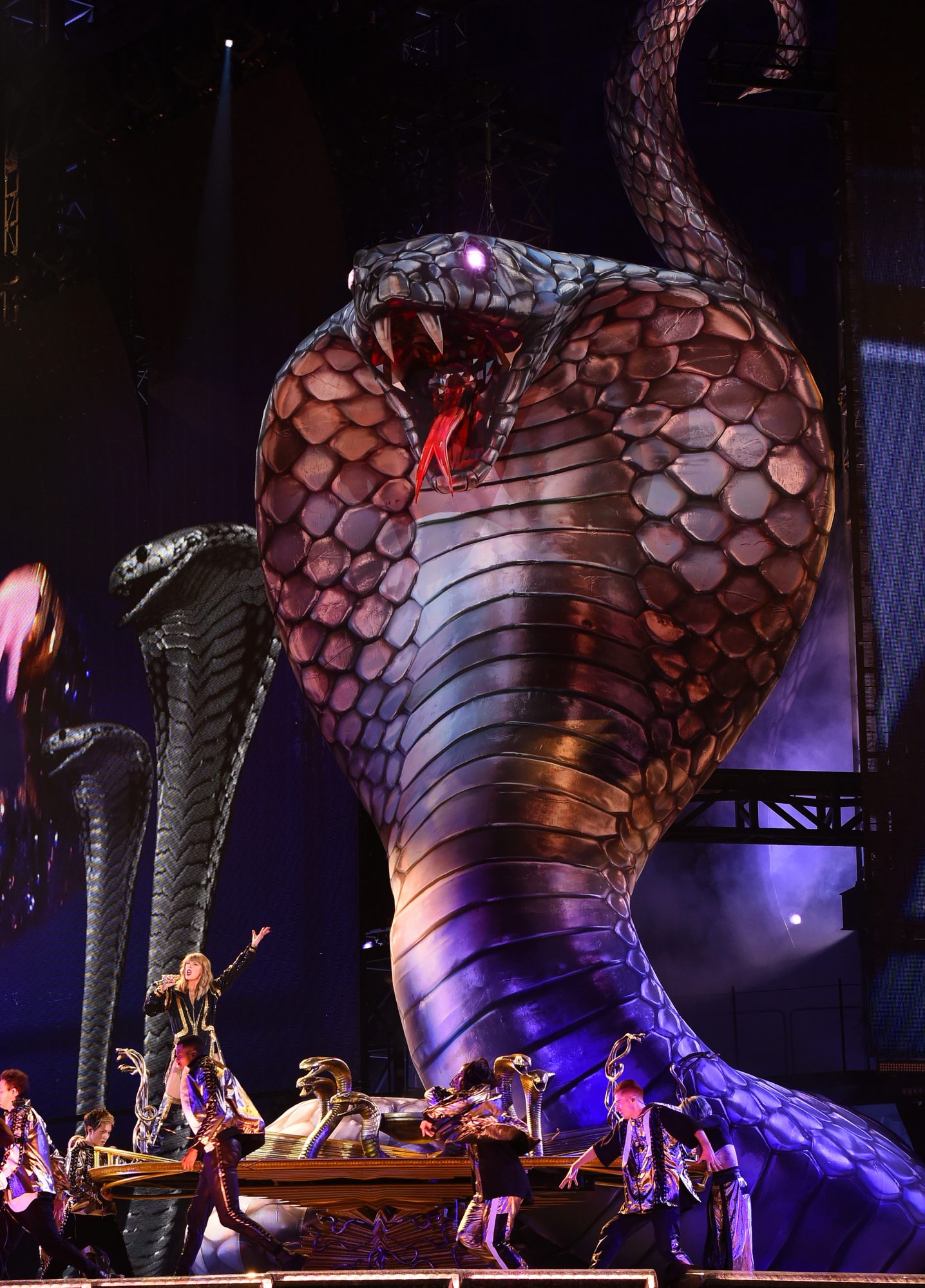 "And I think something that came out of it that was good is that I learned a really important lesson that I've been telling you from the stage for about 10 years, but I never had to learn it so harshly myself — and that lesson has to do with how much you value your reputation," she continued.
Swfit concluded with,
"I think that the lesson is that you shouldn't care so much if you feel misunderstood by a lot of people who don't know you, as long as you feel understood by the people who do know you; the people who will show up for you, the people who see you as a human being."
false
You can see the full moment below.
false
Needless to say, we're so glad Taylor Swift is back and reclaiming her reputation — on her terms.