Taylor Lautner just got totally soaked on "Ellen" for the best reason ever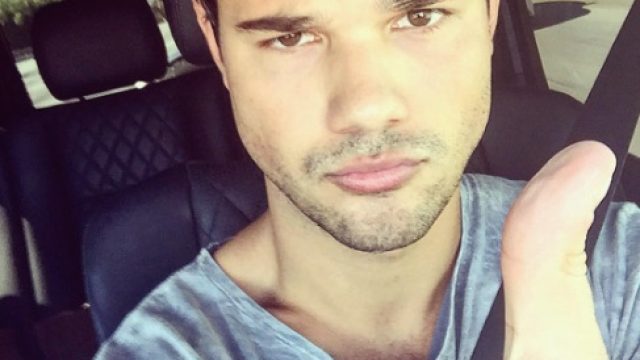 There are many male celebs who we dearly love, but Taylor Lautner is special because he always seems to be having a good time – whether it's dying his hair lavender for a role, or finally joining Instagram in the year 2016.
And today, Lautner got soaked by water balloons during a recent appearance on Ellen, but don't worry – it was for charity!
As Ellen explained, ULTA Beauty agreed to donate $10,000 to the Breast Cancer Research Foundation, on the condition that Lautner agree to sit in a big red chair and get water poured all over him.  Naturally, this was courtesy of Ellen and a fan in the audience pulling rods out of a giant tube of water balloons.
That's right, a casual (yet extreme) game of… "Oops, my water broke!"
And because Lautner cares for humanity, he was up for the challenge. Little did he know… things would get really, reallywet. Yeah buddy, you better remove that jacket and those shoes!
https://www.youtube.com/watch?v=sS8gPfT1kN0?feature=oembed
Even though Lautner didn't remove his shirt (boo!), there's just something about watching a beautiful man let out little tiny squeals every time a water balloon drops onto his perfect body.
What a good sport, taking one for the team and helping people in need.
If Ellen wants to recruit Lautner for any other charitable experiments, that would be absolutely fine with us. Just saying.