Taylor Lautner is joining "Scream Queens" and his character sounds… interesting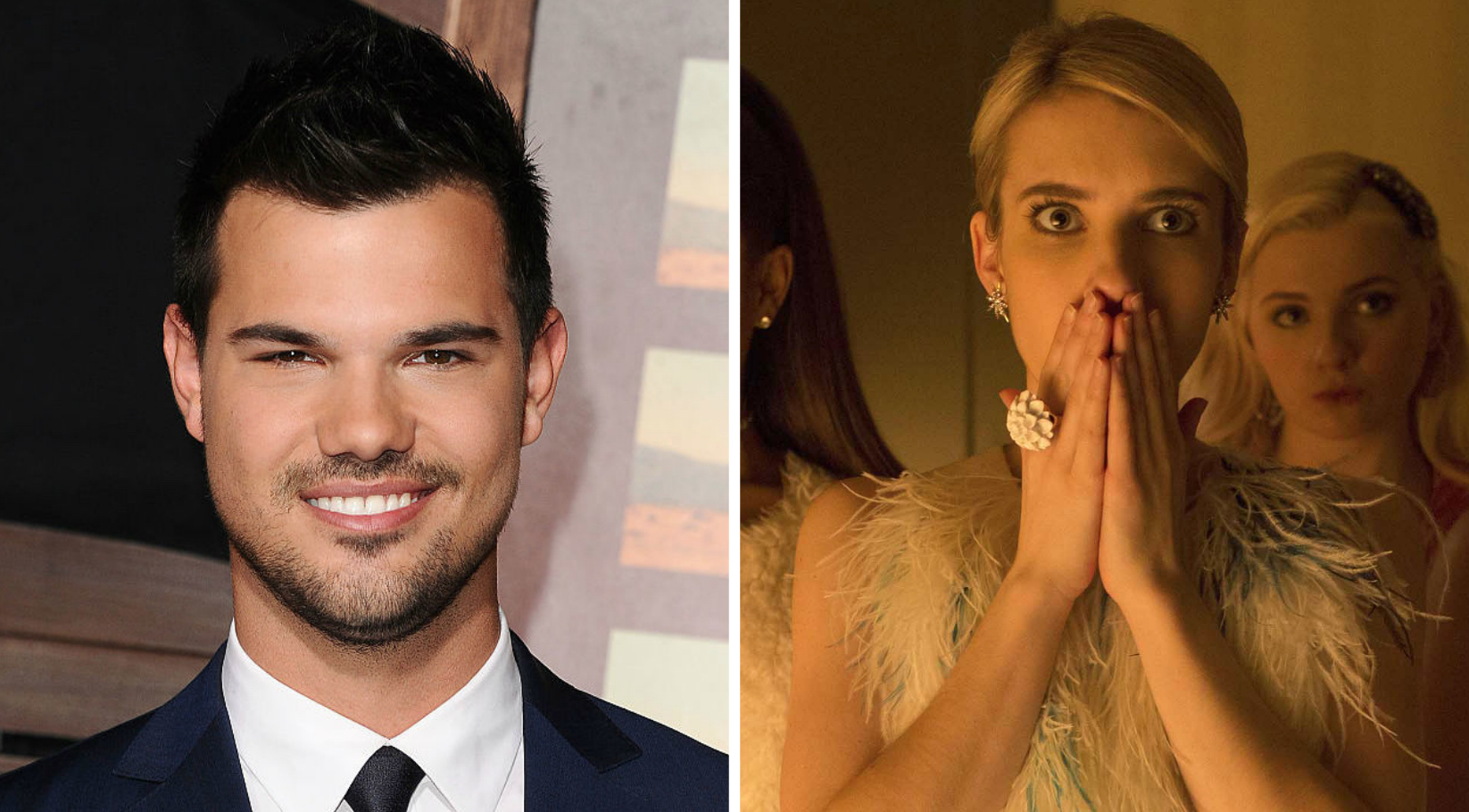 Just when we thought the Scream Queens cast couldn't get any more scream-worthy, Taylor Lautner follows in John Stamos' footsteps and decides to appear on Season 2. According to TV Line, these two actors will be working alongside each other in a hospital where a majority of this season's drama will take place. false
Lautner will be playing Dr. Cassidy Cascade, a physician who copes with a bizarre medical condition. (Stamos is Dr. Brock Holt, the hospital's head surgeon.) As you can imagine, Dr. Cascade (and prob Dr. Brock, too) eventually becomes a suspect after the hospital is plague by several disasters.
According to Entertainment Weekly, Scream Queens is changing things up by having Cathy Munsch (Jamie Lee Curtis) act as the owner of the hospital, which focuses on treating unusual cases. The Chanels (Emma Roberts, Abigail Breslin, and Billie Lourd), Hester (Lea Michele), and Zayday (Keke Palmer) have now moved on from their sorority to work as hospital employees. That's how Chanel #3 (Lourd) ends up getting involved with Dr. Cascade.
Overall, we're excited to report that Jamie Lee Curtis, Emma Roberts, Lea Michele, Abigail Breslin, Keke Palmer, Glen Powell, Billie Lourd, and Niecy Nash are returning to the show. Now, with all this new info bouncing around our brains, we definitely can't wait for Season 2 to premiere at 9 p.m. on Sept. 20th.