Taylor Kinney was there for Lady Gaga's Super Bowl halftime performance, and AWW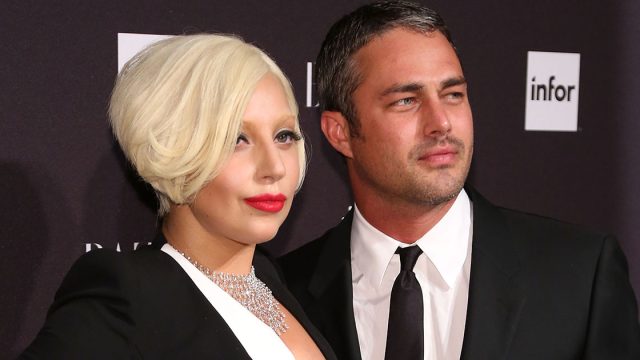 We love seeing people come and and support each other, and so our hearts are swelling to learn that Taylor Kinney was cheering Lady Gaga on during her Super Bowl halftime show last night (February 5th).
It was with great sadness that we learned last year that Lady Gaga and parted ways with her longtime partner, the actor Taylor Kinney. The couple, who were engaged, had been together for five years, and we're sure that they're breakup was an  incredibly difficult decision. In fact, Gaga opened up about their split, citing their work commitments, and saying that the pair still "really love each other." She even said that she didn't like to call Kinney her ex, something we totally get.
Well, it appears that their affection for each other certainly does run deep, as Taylor was spotted supporting Lady Gaga's Super Bowl performance, and it's adorable.
A picture of Kinney appeared on social media, and he really seems to be in the spirit of the Super Bowl. Also, he looks pretty darn happy to be there supporting Gaga, and we just love it. false
We know that any breakup can't be easy, and it's lovely to see that Kinney and Gaga are on such good terms. Indeed, the actor was spotted as recently as December with the singer's mom, and we love that, regardless of what might be or might not be going on with them, they're clearly still very close.
ICYMI, Lady Gaga performed a medley of her hits at the Super Bowl last night. You can watch the performance below.
Gaga also recently announced a huge world tour. So, like Kinney, we can all go and support her talent!