Victoria's Secret model Taylor Hill just got a pixie cut and it looks amazing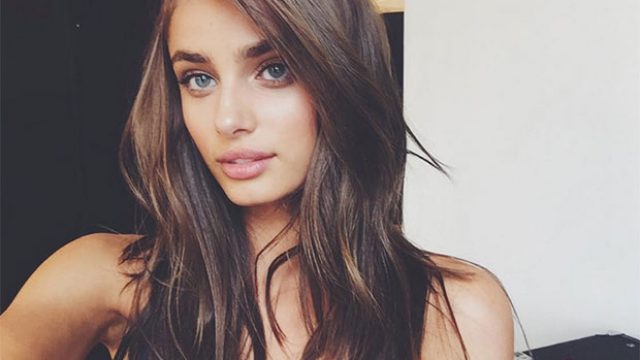 It's nerve-wracking for us to chop off all our hair, so we can't imagine the stress of being a Victoria's Secret model whose lewk is all about long locks. But Taylor Hill, who became an Angel last year, just revealed on Instagram that she's gone super-short with an incredibly cute pixie cut.
Here's the before:
And here's Taylor's new short hair, captioned "Short hair don't care":
We're getting total Linda Evangelista vibes, aren't you?
It appears that Taylor cut her hair for a job, as she tagged a hairstylist who does tons of glossy magazines, Italo Gregorio, on the snap. TeenVogue.com even surmised that he also dyed her hair a darker brown. In any case, he's a master at Victoria's Secret model hair, having worked with her fellow Angel, Rosie Huntington-Whiteley in the past:
That doesn't mean Taylor Hill's new pixie cut isn't kind of a big deal. She told Vogue.com last year that she's used to much more humble haircuts:
Hey, we think your newly short hair looks amazing, Taylor. It kinda makes us think about getting a pixie cut ourselves . . .