Taurus season kicks off this weekend with a big energetic shift, so ready yourselves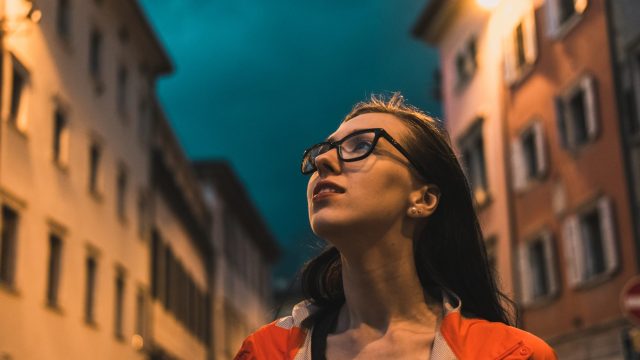 Taurus season arrives on April 20th and runs through May 21st, and it's starting with a bang. We're kicking things off with a few powerful planetary shifts, including Venus entering Aries and Sun conjunct Uranus. Uranus is the planet of revolution, rebellion, and sudden and shocking changes; it can sometimes bring destruction, but it also brings great leaps forward.
Although the first part of Taurus season will be fairly energetic, passionate, and driven, we will dive more into earthy Taurus energy by mid-May.
This Taurus season is going to trigger a lot of changes for everyone. We're being called to step into our authenticity, and you can expect that word to feel particularly potent during the first week of this season. We are electrified, seeking to be true to ourselves, true to our values.
We're also going to be focused on self-worth and self-definition. We want to find our core values, and we're focused on building up our self-worth, self-esteem, and skills. Me time has arrived after a cycle that was heavily centered on relationships. Venus and Mercury are transiting Aries throughout the month, which will also add to the individualistic and driven energy that we will feel during Taurus season. We're focusing on our goals, work, and material conditions.
We're not ignoring love completely, though. During this time, we'll be focused on healing old wounds, and possibly fresh ones that occurred during Pisces season, retrograde season, and the Libra full moon.
This is a great time to connect with nature, so go on a hike and practice being grounded and rooted in the present moment. Be grateful for the simple pleasures that feed your heart and soul. It's a good time to connect with the present moment through food, or through mindful activities like picking up an old craft. Overall, the focus is on de-stressing and re-focusing on activities that are soulful and raise your self-worth and skills.
A lot of the season's energy has to do with our connection to our body, too, and not in the sense of its appearance, but in feeling grounded in and connected to our physical selves, to our sensations and energies. It's a good time to practice activities like yoga, Pilates, or just enhancing your senses through perfumes, essential oils, and body therapies like massage.
Enjoy the earthly pleasures this season!
For more astrology from me visit www.lookupthestars.com.