These "tattoo tights" are the perfect sneaky ink substitute, and we need them in our lives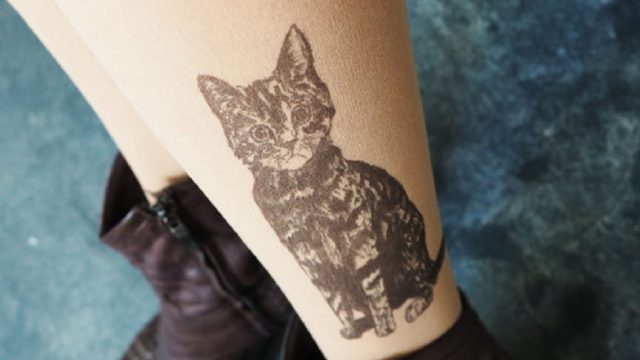 Fact: You can never own too many pairs of tights. Honestly, who cares that your closet is overflowing with them because when it comes to tights, it's the more, the merrier you and your fab wardrobe will be. For that reason, we absolutely must have a pair or three of these amazing sheer tattoo tights by TATUL we spotted at Bored Panda.
These classic fall wardrobe staples are the perfect motivation to give those summer clothes the ol' heave-ho. Oh, and if covering your kick-ass tats annoys you or you're not quite ready for a tiny tattoo on your body, they're also a creatively chic ink substitute.
Available on Etsy, TATUL's tat tights are hand-painted with images like birds, forests, butterflies and rabbits.
Raven tights, $34:
Rose tights, $39.75
Happy butterfly tights, $39.75
Pine tree tights, $28.39
Forest tattoo tights, $56.78
Cat socks, $22.71
Black cat tights, $34.07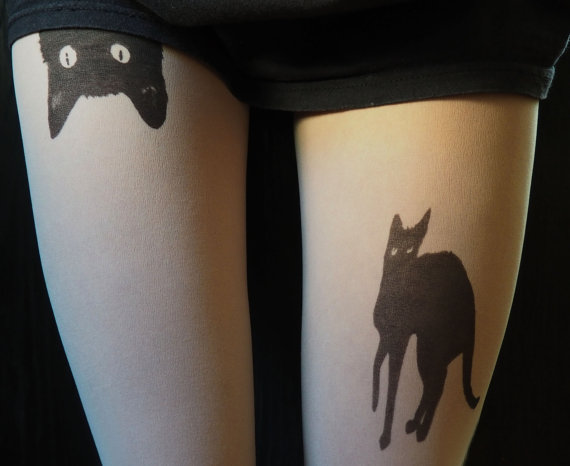 If you share our obsession with these tatted up tights, check out more designs at TATUL's shop on Etsy.