Tatiana Maslany Will Play She-Hulk in a New Series
Mark Ruffalo had the best reaction to the 'Orphan Black' star's casting.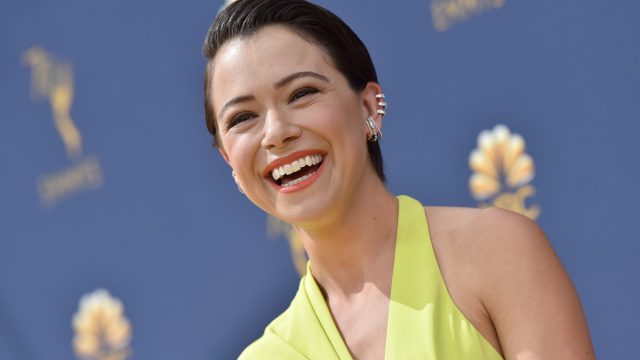 The Marvel Cinematic Universe just gained another big, green superhero. According to The Hollywood Reporter, Tatiana Maslany will play She-Hulk in a new Disney+ series about the comic book character titled, of course, She-Hulk. Now, Orphan Black star Maslany has joined the long, long list of actors to join the Marvel world, as well as the long list of upcoming superhero shows that will be debuting on Disney+.
If you aren't familiar with the character, She-Hulk is Jennifer Walters, the Hulk's, aka Bruce Banner's, cousin. She's a lawyer, who received a blood transfusion from Bruce that caused her to take on his abilities—namely, to become giant, green, and powerful. But, unlike Bruce, Jennifer is able to keep her personality while in Hulk form, and also unlike Bruce, she really enjoys becoming a Hulk. 
Mark Ruffalo, who has played the Hulk in many Marvel movies, congratulated Maslany on Twitter. The actor tweeted an article about the news with the caption, "Welcome to the family, cuz! @tatianamaslany #SheHulk."
Maslany has not yet commented on the news.
Because Bruce Banner plays a big role in She-Hulk's origin story, the character will have to make an appearance on She-Hulk, right?
Ruffalo talked about this during an April interview with Variety and said, "There's some talk of having Banner/Hulk show up in [the Disney Plus series] She-Hulk. If we come up with something good, that would be really interesting."
There's no word yet on when She-Hulk will debut, but we do know that Disney+ has some other Marvel series coming up. The Falcon and the Winter Soldier with Anthony Mackie and Sebastian Stan, WandaVision with Elizabeth Olsen and Paul Bettany, Loki with Tom Hiddleston, and several others are all also in the works. Marvel fans have a lot to look forward to, and seeing what Tatiana Maslany looks like as a giant green crimefighter is just the tip of the iceberg.