If you're obsessed with mystery boxes, you'll love Tatcha's new "Lucky Bags"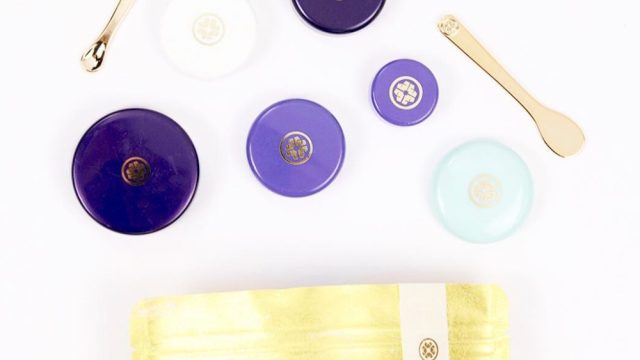 What better time than the new year to restock and replenish your skin care supplies? The plummeting weather temperature, plus the stress of the holidays can wreak havoc on your skin, making it the perfect time to hit up the store. And Tatcha just upped the ante with its Lucky Bags giveaway.
In honor of the new year, Tatcha is launching its Fukubukuro (aka Lucky Bags) giveaway. It's based on the Japanese New Year custom where stores sell "grab bags" full of unknown random contents. You never know whether you're going to get a bag of cute knick-knacks or take home some serious, high-quality products.
If you want to get your hands on Tatcha's limited-edition gold paper cloth pouch filled with goodies, all you have to do is spend $100. Your Lucky Bag could be filled with anything from a bunch of travel minis to actual full-sized skin care products — we're totally into this.
Now you just have to decide what it is you'll buy in order to redeem your mystery prize. Luckily, you can't go wrong with any of Tatcha's luxurious, beautiful products.
The Tatcha Lucky Bags giveaway will be running from January 4th through January 14th.
That's 10 whole days to take your shot.
Now it's time to do a little math and see what products add up to a cool $100 so you can qualify for a Lucky Bag.
How about the new Tatcha Deep Cleanse Cleanser, $38, and its best-selling Water Cream, $68?
https://www.instagram.com/p/BdOW7CCn6OY
https://www.instagram.com/p/Bdd1PJLHgH6
Your parched winter skin will be thanking you for months to come.
Looking for a little makeup? Update your lipstick drawer with the Kyoto Red Tinted Lip Oil, $30, and the Camellia Kisses Lip Balm Trio, $85.[/listheader]
https://www.instagram.com/p/BajtiGFn5OT
https://www.instagram.com/p/BblDwIlH4MQ
You'll be able to enjoy a new lip look every day of the week.
However you decide to hit that $100, the best part will be a brand new grab bag of free goodies. Make sure to enter the promo code LUCK18 at checkout.