This Tatcha skin cream fills in fine lines, makes me glow, and hides a mean hangover
Welcome to Game Changers, a weekly series in which we reveal the holy grail beauty products we're loving now—the ones that saved our hair, cleared our skin and, in some way, changed our lives.
If it dehydrates my skin or stains my teeth, I probably love it—think red wine, espresso, salt, staring directly at the sun. As a result, I constantly have three little lines crossing my forehead. They aren't legit wrinkles (yet), but they're noticeable enough that I would maybe rethink my sodium intake if it wasn't for Tatcha's Dewy Skin Cream.
This product shouldn't even be called a cream; it's really a salve for all the wrongs I commit against my skin. It's ultra hydrating, filling in fine lines on my face and giving me the healthy glow of someone who drinks more green juice than lattes. I put it on and I literally start shining—but not in a greasy, "shine-y" way, you know?
When I first encountered Dewy Skin Cream, I didn't think much of it because dewy can often just mean sticky in the beauty world. What I found, however, is that this moisturizer absorbs into your skin instead of just lying on top of it. My skin feels bouncy and youthful—not tacky—when I apply it. It's probably because the cream contains magic, and also hyaluronic acid, Okinawa algae, and skin-strengthening antioxidants such as anthocyanin, which is found in Japanese Purple Rice.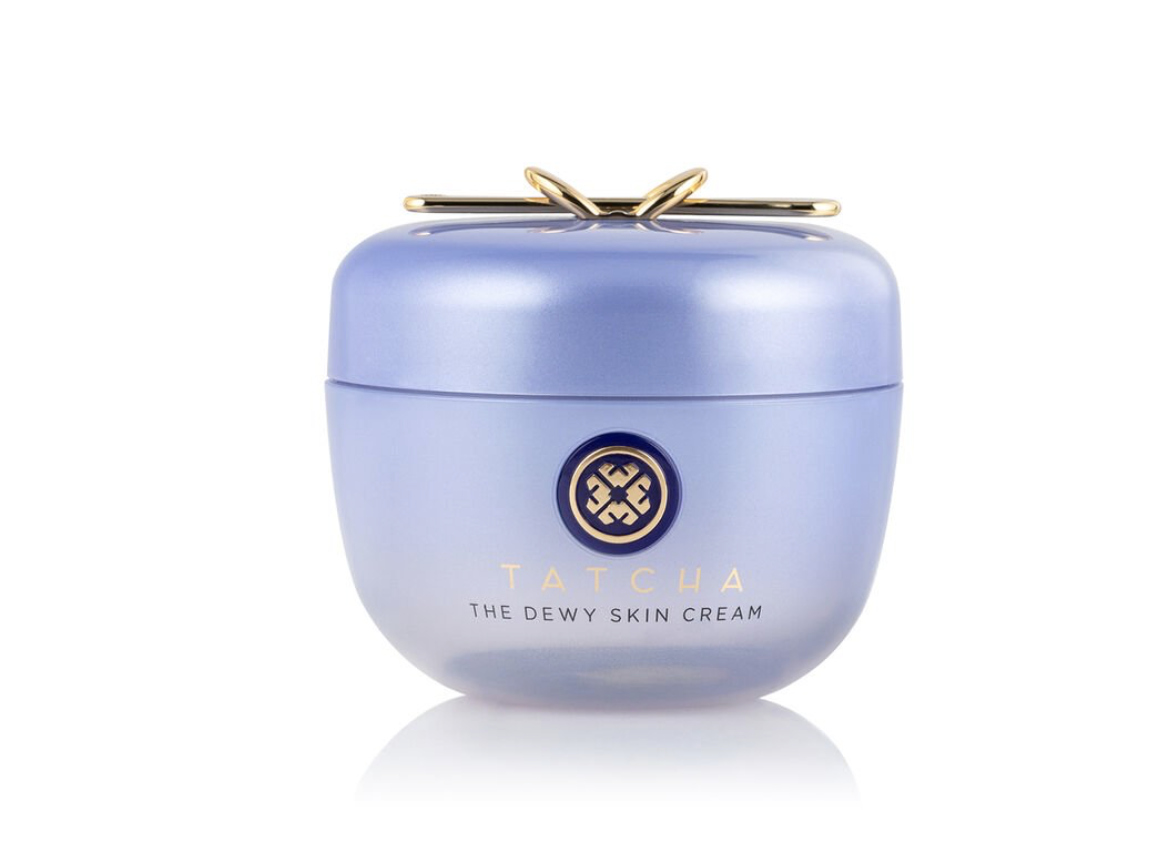 Reviewers on the brand's site say that the cream banished their "lizard skin," and I like to refer to it as my "hangover moisturizer." When I wake up in the morning after a night of overindulging, I just pat this into my skin while saying, "Sorry, sorry, sorry, never again, never again."
I let the cream sink in for a couple minutes before moving to primer and concealer, and voilà, I'm a new woman—even when I'm still stuck in my old ways.
Luxurious bath? Soothing skin serum? Perfect manicure? Take this quiz to discover your self-care secret weapon!