Tatcha's Deep Cleanse is what we need to wash away the horrors of 2017
Can you believe we actually made it to the end of this hellscape of a year? We barely made it by the skin of our teeth, thanks in no small part to a deep dive into self-care. One of our fave brands agrees, and Tatcha's Deep Cleanse is just what we need to wash away that gross 2017 feeling.
This gel-to-foam cleanser is deeply purifying due to the infusion of natural exfoliants and clarifying extracts. It swiftly lifts out impurities, unclogs pores, and balances skin's moisture.
It's gentle enough to use daily, leaving your skin looking healthy and radiant all day long. With key ingredients like amino acids that remove dirt and oil without disrupting the skin barrier and Japanese Luffa Fruit Extract that exfoliates without harsh scrubbing, you'll have a next-level glow.
Japanese Wild Rose is rich in antioxidants that balance the skin and make pores look smaller while Japanese Leopard Lily minimizes excess oil, calms irritation and promotes cell turnover.
We know Tatcha never disappoints when it comes to their stellar, high-quality ingredients. It's what makes them a cult-fave brand among skin care fans. This new cleanser might just become our new go-to.
~Take us into 2018 with our face and worries washed away~.
The beautiful Tatcha Deep Cleanse is available starting today for $38.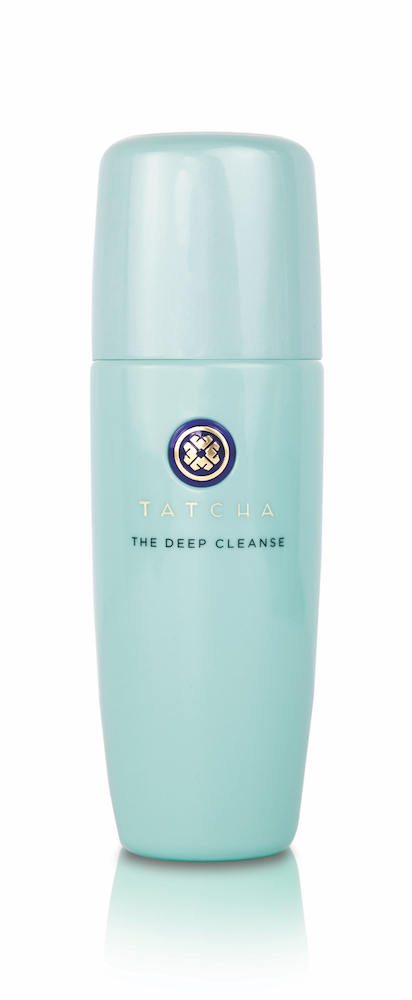 Isn't the packaging lovely, as well?
If you've been looking to amp up your skincare routine, this is a great place to start. A daily exfoliator that is gentle and filled with natural, skin-boosting ingredients will make a huge difference in anyone's routine. And if ever there were a time for a bit of extra pampering and care, it's now.
https://www.instagram.com/p/BdLIduPH3pL
Congrats on almost making it to 2018 in one piece! Shop Tatcha's Deep Cleanse here.