The all-natural $68 acne cleanser that my husband and I are both obsessed with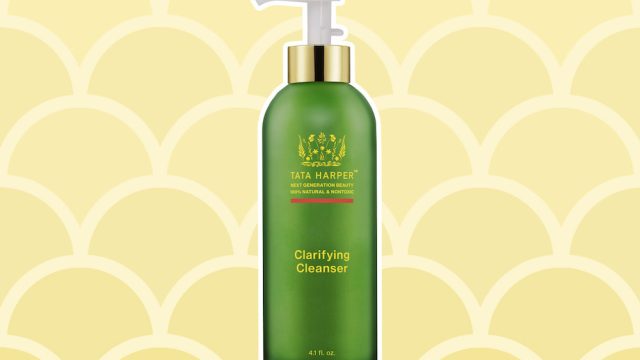 Until recently, I had been lucky to have pretty clear skin, except for the occasional spot. This wasn't due to genetics nor was I drinking a gallon of water a day (I wish). I could credit my acne-free experience to birth control pills, which I had been on for almost a decade. Last summer, I decided to quit them, though I knew there was a risk that my skin would go back to what it was pre-birth control, aka ZIT CITY.
I remember being super self-conscious about my skin back then, and there were not enough photo editing apps at the time that could help. (You had to use actual Photoshop to erase your acne, could you imagine?) Granted, I did use to smoke cigarettes, which was a major cause of breakouts for me. I also didn't have the kind of militant skin regimen as I do now, so I had some hope that the clear skin gods would show a girl some mercy!
Things were okay for a few months, but lo and behold, I did start experiencing breakouts, especially on my cheek. I tried a few different things to curb the pimple party. Facials and extractions helped a lot, as well as The Mighty Patch, but I was looking for a daily cleanser to turn to.
I'd been a fan of Tata's Purifying Cleanser, so the news that she was coming out with a facial wash specifically for adult acne was a dream come true.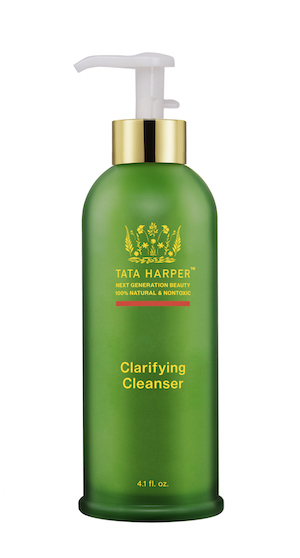 Tata created this foaming gel cleanser for those of us with blemish-prone skin. It's made up of natural-derived salicylic acid, lactic acid, and citric acid, as well as the anti-aging prickly pear and the skin-balancing juniper fruit.
How to use: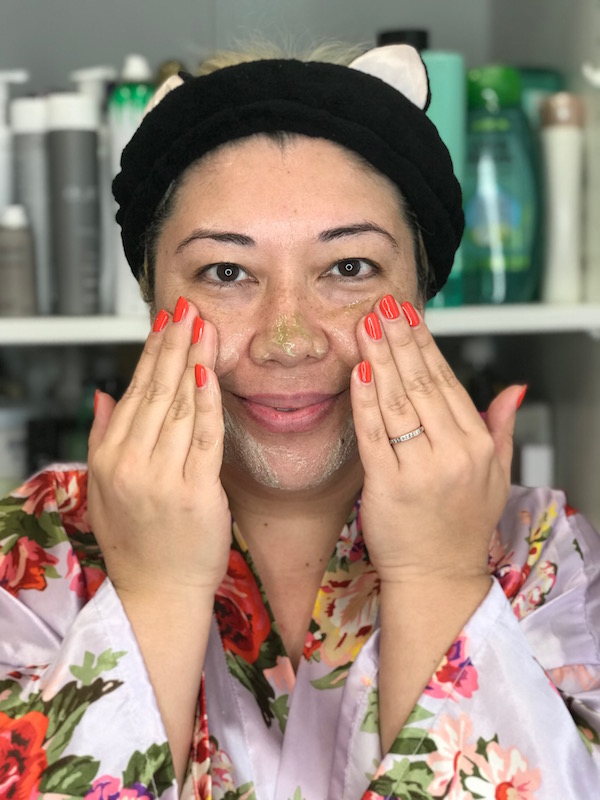 I try to double cleanse as much as I can, so first, I'll remove my makeup with a wipe or micellar water. Then I cleanse with the Clarifying Cleanser. The mistake I made when first using this cleanser was getting my face wet, as you usually do when washing your face. However, you're supposed to apply this cleanser directly to dry skin, then gently rub in. The green formula makes way for a white lather. After massaging it in for a bit, rinse with warm water.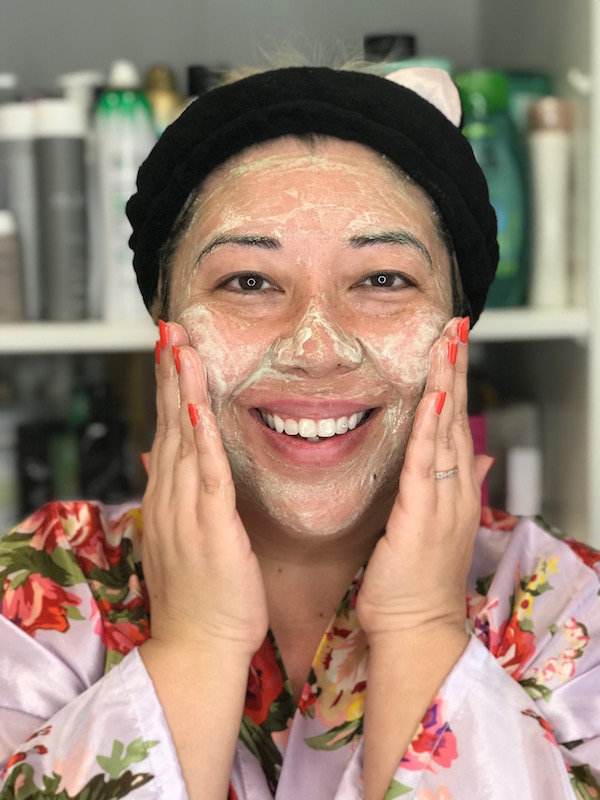 Have you ever had a cleanser that truly makes you feel clean? This cleanser definitely falls into that category. There's something about the combination of its earthy scent and the menthol — which makes my skin feel cool and tingly — that makes me feel like I truly cleansed the day off my face. In the past couple of months since using the cleanser, my breakouts have considerably decreased and I've noticed that some of my acne scars have lightened.
A surprising co-sign: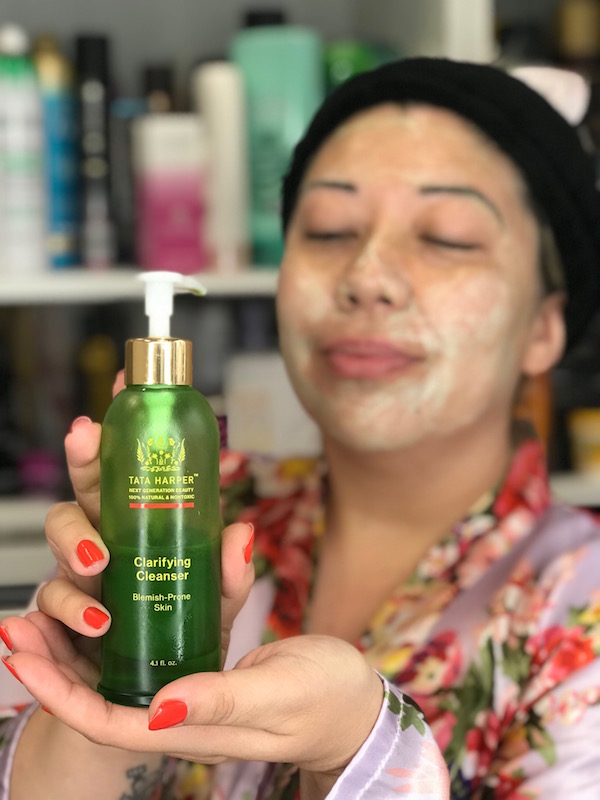 My husband, who has his own stock of manly beauty products, was looking for an acne cleanser, too and decided to give mine a try. He ended up loving it. I didn't mind sharing, but now I'm going through the sample much faster than I anticipated. As you can see from the half-empty bottle, we've been going to town on this cleanser.
Other products: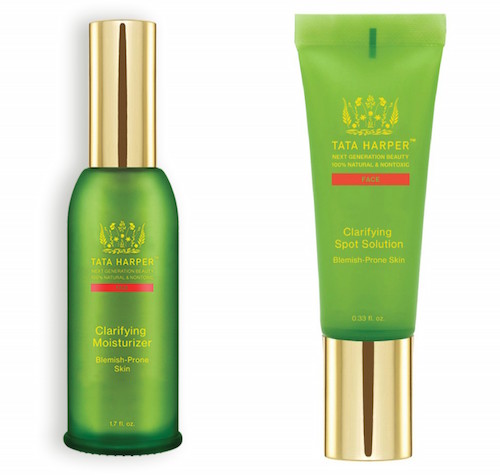 I usually follow up with the Rejuvenating Serum and the Clarifying Moisturizer. If I get a zit, I'll kill it with a dab of the Clarifying Spot Solution.
Final thoughts: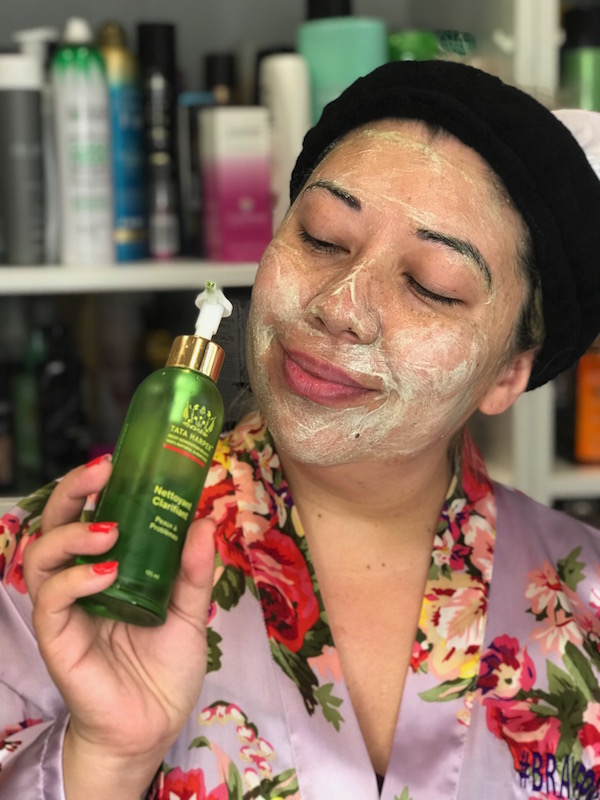 If you have acne concerns and are looking for an all-natural option, you should definitely give the Tata Harper Clarifying Cleanser a go! Take it from me, and my husband!