Tarte's new shimmer shadows were MADE for holiday parties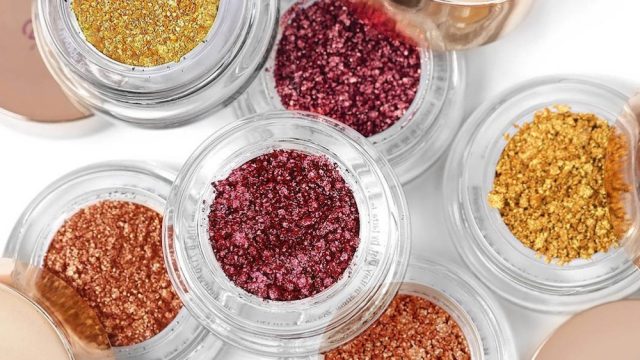 When it comes to the holiday season, we believe there's no such thing as too much shimmer.
And it looks like Tarte agrees with us because the brand is offering up the most beautiful new eyeshadows. The shimmer factor on these goodies are NO JOKE either.
Tarte's new shadows are just so stinkin' perfect for all your holiday season beauty needs.
Tarte launched three shimmer shadows, including a shade in Park Ave Princess. If you've been a fan of Tarte for a while, you'll know it's one of the brand's most iconic shades. There's also Fire Dancer, a deep, rich pink shade; and Pot of Gold, a yellow-gold that'll brighten up every eye color.
The good news? Tarte will be rolling out more shimmer shadows during the first week of December. So keep your eyes peeled and your wallets ready.
The brand describes these as "the richest, most vibrant eyeshadows you've ever seen," and we can see why. The formula sort of represents the best of both worlds, as it has the longevity and stickiness (not a technical term) of a powder, but the gloss and metallic effect you generally only get with a cream formula.
It's like someone crushed up tiny disco balls and put them into pots.
You can shop these beauties for $22 (psst…you just may find a little discount waiting for you when you land on Tarte's site).
You could also wait for additional shades to drop, but…are you really going to pass up that too-gorgeous-for-words Park Ave Princess shade? Yeah, we didn't think so.