Tarte's new limited-edition Rainforest of the Sea eyeshadow Palette Vol. II looks mesmerizing
We live for sequels, especially beauty and makeup sequels — which is why we are so stoked that Tarte Cosmetics has released the limited edition Rainforest of the Sea Eyeshadow Palette Pt II. Lucky for us, we don't have to go deep-sea diving to get our hands on this treasure, the palette is available on Tarte's website for $36. The shiny gold compact holds a mirror along with eight gorgeous, cool-toned neutral eyeshadow shades that will look fabulous on anyone, mermaid OR human! They each have a shimmery finish that reminds us of the sun sparkling on the ocean.
Here is just the outside of the Rainforest of the Sea pt II!
Isn't it beautiful? We LOVE the color combo of black, purple, and blue!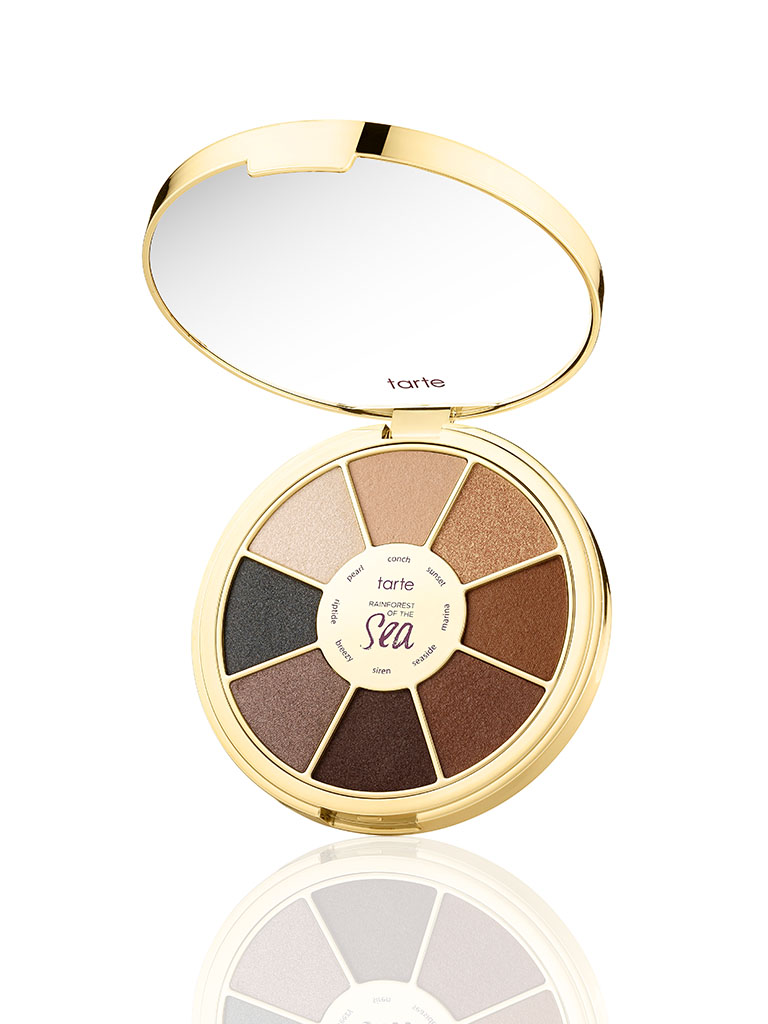 We love that this beautiful palette has a mirror for on-the-go application. These shades are definitely great for building a more intense eye from day to night!
We definitely need both the warm original and cool new Rainforest of the Sea eyeshadow palettes!