Tarte's new highlighting and contour palette is going to give your cheeks some serious glow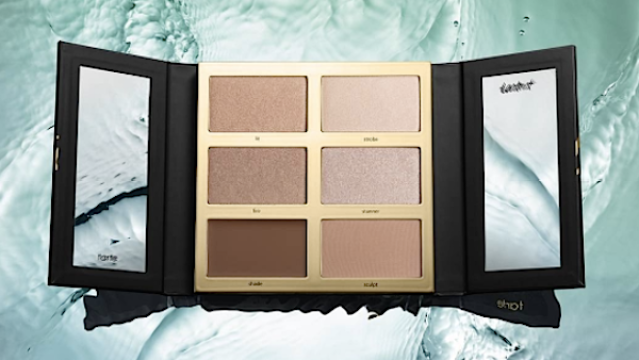 You know we can never get enough of new makeup palettes around these parts — we're die-hard palette enthusiasts, and we're proud of it! Every time a new one comes out we just have to get our little hands on them, and Tarte's newest highlighting and contour palette is no exception.
Their latest, Tarteist Pro Glow, needs to be in each and every one of our makeup cabinets ASAP!
Their tagline for it is "rethink natural," which we are ALL ABOUT.
How absolutely stunning are these shades?
They'll give beautiful dimension without that caked-on effect thanks to that natural shimmer!
You'll feel like a professional makeup artist while using it!
In fact, it wouldn't surprise us if this palette becomes a cult fave among makeup artists everywhere.
This past weekend, Tarte hosted a party in Bora Bora for vloggers to announce their newest products, and we are dying of jealousy! Luckily, they gave us a sneak peek of the goods over on Snapchat!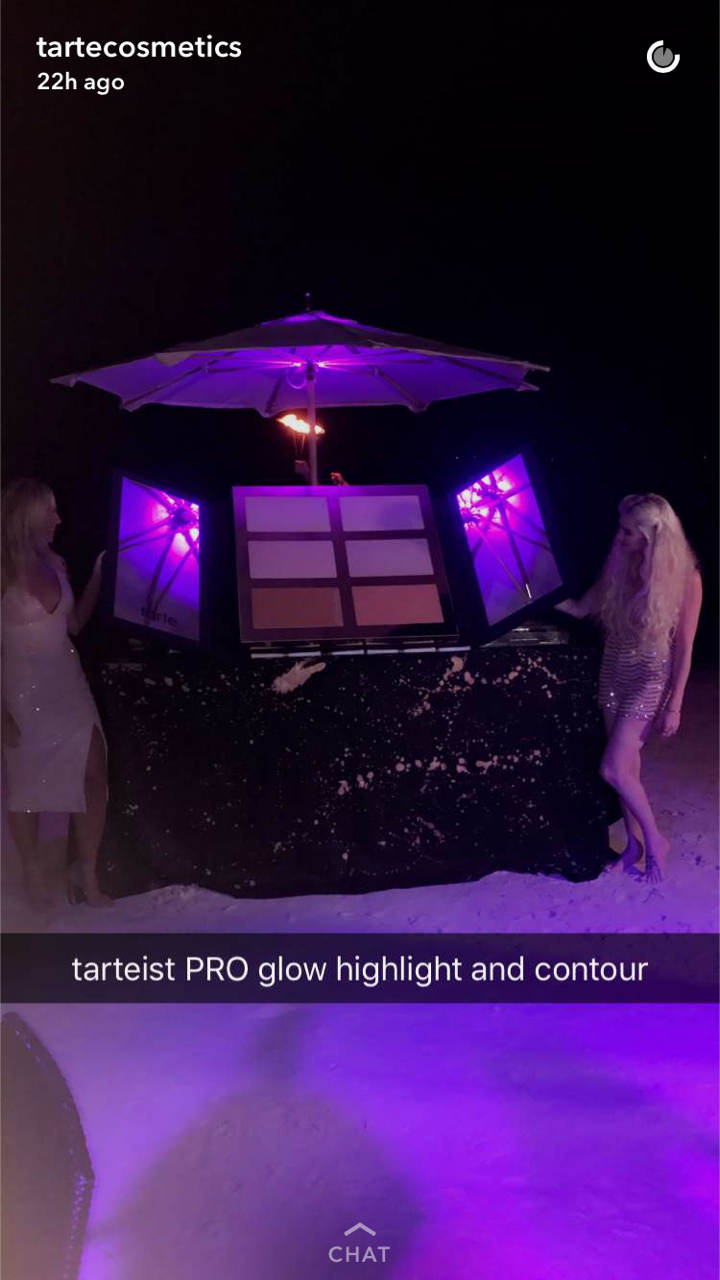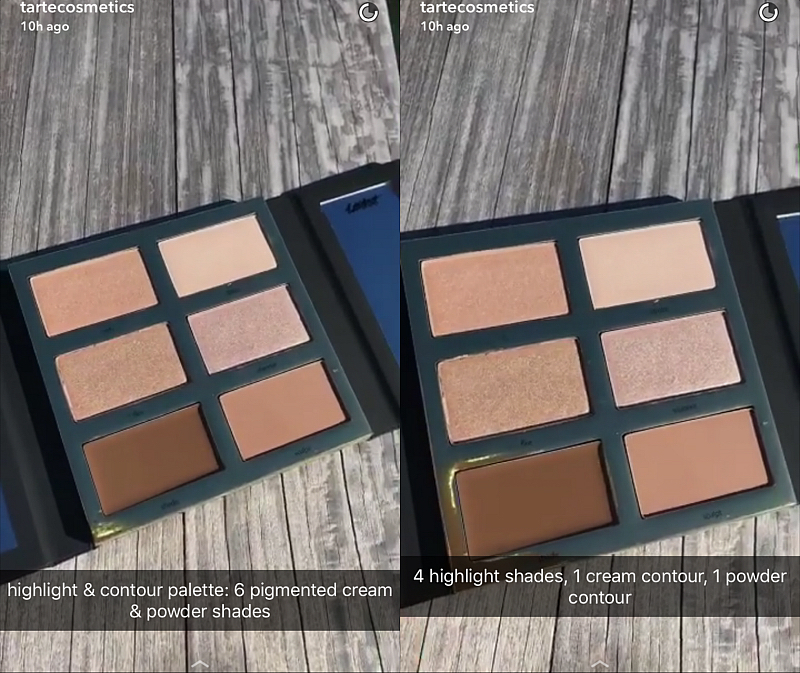 If we couldn't physically be there, at least we were able to get the low down on each product so we know what we're in for.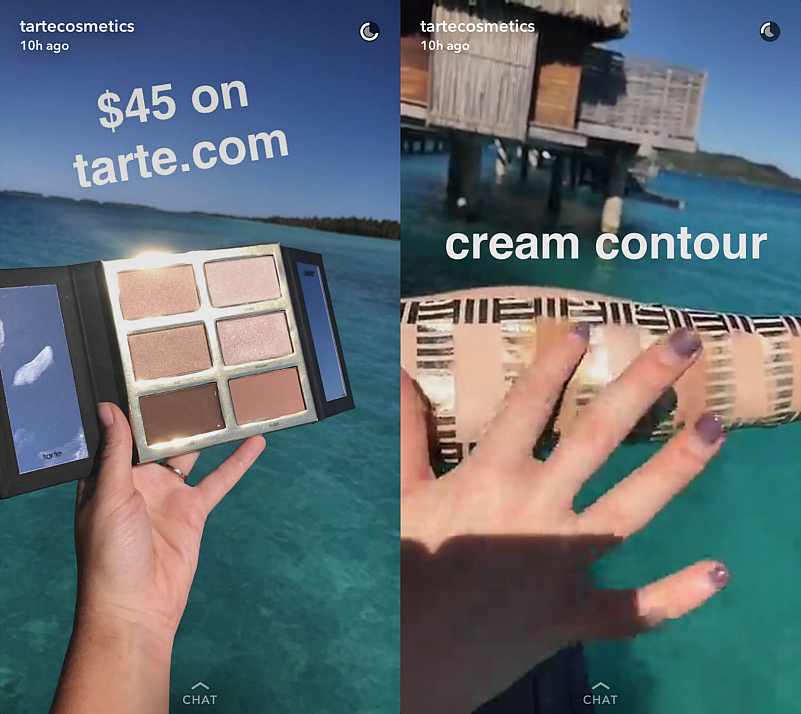 How silky smooth does that look?!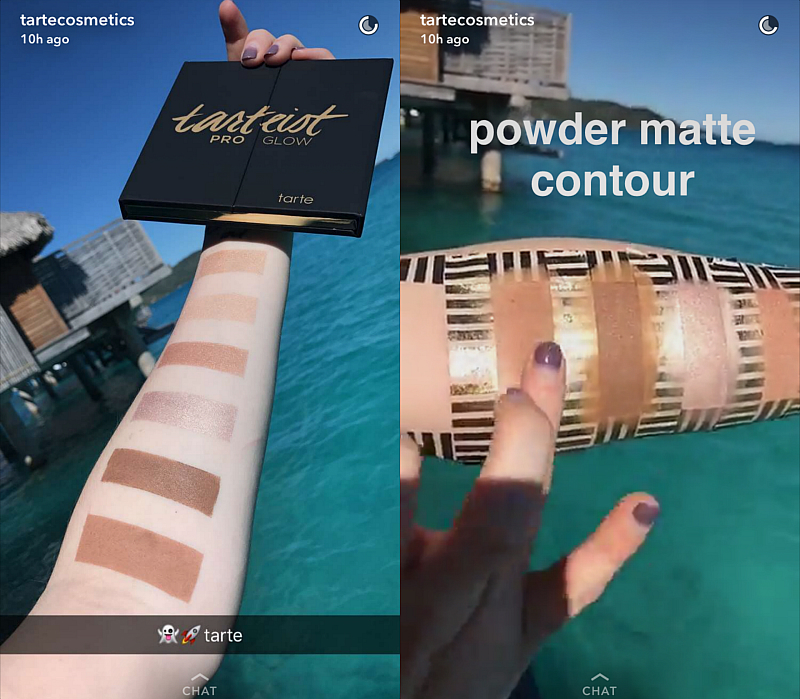 Now this is the kind of update that contour kits have been needing!
It's inevitable that beauty trends are starting to veer away from a heavily made-up, contoured look towards a more natural style, and this palette looks like the perfect solution! You can still get the benefits of a contoured, sculpted face, but the colors are soft enough that you can avoid those harsh and heavy overly done looks.
These bad boys are available now, so pick a palette up for yourself for $45, here!