This $29 tinted moisturizer is all I wear for my Zoom meetings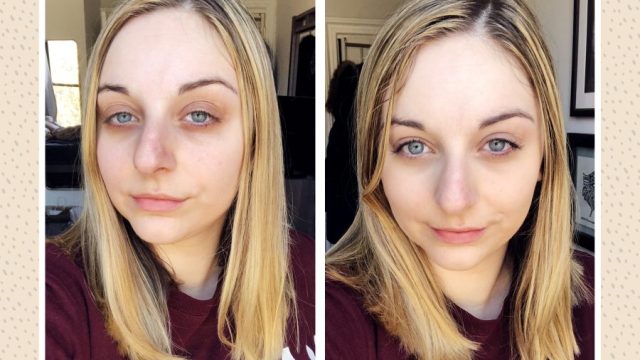 Welcome to Game Changers, a weekly series in which we reveal the holy grail beauty products we're loving now—the ones that saved our hair, cleared our skin and, in some way, changed our lives. 
Now that I, like most of us, am at home for the foreseeable future, I've pretty much given up on wearing makeup. For one thing, I've been trying not to touch my face, and for another, I just haven't had the energy to make the effort. Besides, I'm only in contact with one human every day, and I don't leave the house much, so giving myself the space to chill has taken precedent over looking great.
That being said, I am, thankfully, still working, and am trying to keep some semblance of professionalism during video conferences (despite my tendency to wear sweatpants). So to help myself feel a bit more ready to take on my day, I've started using a product that is both minimal effort and sufficient enough to make me look like a human during those meetings: the Tarte Maracuja Hydrating Tinted Moisturizer.
My go-to tinted moisturizer right now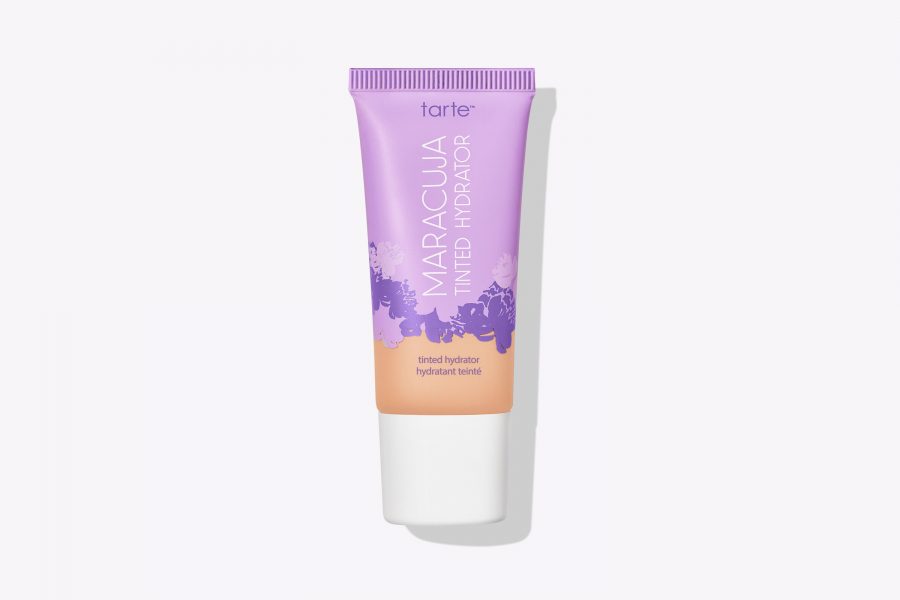 Shop it! $29, [tempo-ecommerce src="https://shop-links.co/1711702041294894599″ title="sephora.com" context="body"]
Back in the day when I went out in the world, I'd typically opt for a tinted moisturizer or BB cream rather than a full-coverage foundation when I put on makeup. My skin tends to get really dry, especially toward the end of the day, so any product that can do double duty is something I'm usually willing to invest in. I've tried many different tinted moisturizers, and have found that they either don't truly moisturize my face or the color options don't really match my skin tone. But when I found out Tarte had a new tinted moisturizer product that featured Maracuja oil, an incredibly hydrating ingredient full of vitamin C and fatty acids, I was curious to try it out.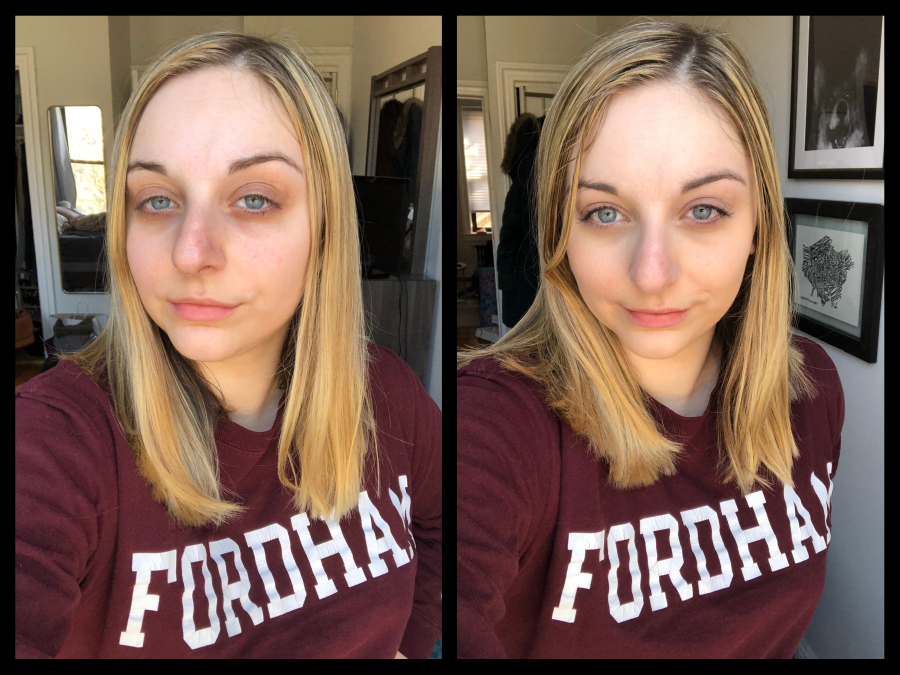 I've been using this $29 product for about a month now, and so far I'm very into it. The Maracuja oil and hyaluronic acid formula does feel really hydrating on my skin, and the application is so easy—it takes me two seconds to put on. While I typically use a makeup sponge, if you wanted to spread the moisturizer on your skin with your fingers, you definitely could. Even more, the color I chose actually matches my skin tone without making me look orange. I also really like the dewy finish that the moisturizer leaves me with, and I find it's just the right amount of coverage. It even helps mask my under-eye circles a bit.
My favorite thing about this product, though, is that it makes a world of a difference for my skin. After putting a few drops on my face and blending them with a sponge, I find that my skin looks brighter and I look more awake. Lately, I've been applying the moisturizer about five minutes before my video calls, and the result is that I look like I wasn't laying on my couch in my pajamas just a few seconds prior.
Right now, I'm all about making a very minimal effort with my appearance because my anxiety is through the roof, and I don't feel like adding another layer onto my day. Popping on some tinted moisturizer on my face doesn't feel like an added stress, and I really love the way it looks. I'm really excited to wear it once I rejoin society, too.