Tarte blessed us with two different Shape Tape foundations that work for people with dry and oily skin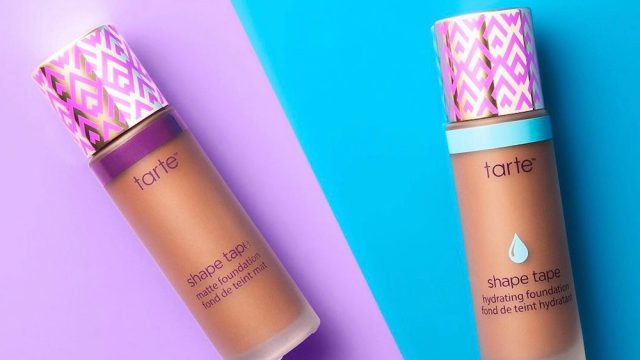 Amazing foundation launches were one of the biggest highlights of 2017, as Rihanna's Fenty Pro Filt'r foundation line won all the points for its inclusive and diverse shade range. Even imported brands like The Ordinary equally satisfied our foundation lust last year, as the brand's $7 foundation (yes, really) had a waiting list we can only dream of getting on. With that said, the bar for amazing foundations is set high for 2018.
And Tarte just released the latest and greatest foundation of 2018 (so far). They launched two different Shape Tape foundations, one that is mattifying and one that is hydrating. So there's something for people with dry and/or oily skin. We were a bit bummed to see that the brand only launched 15 shades, and of those 15, they catered to lighter complexions. However, PopSugar reports that the brand is working on adding more shades. And really hope it's more inclusive! We want everyone to test the amazing Shape Tape products. 
Because Tarte wowed the beauty world with its top-rated, crease-free Shape Tape Concealer, and now its two new Shape Tape Foundations are doing just that. They retail for $39 and you can shop the new product through Tarte's site and soon at Ulta. The foundations are meant to blur out any redness and imperfections, and they're great for those who want lightweight, yet amazing coverage. You'll easily achieve the highly-coveted "Your Skin But Better" look, which is sure to be all the rage in 2018.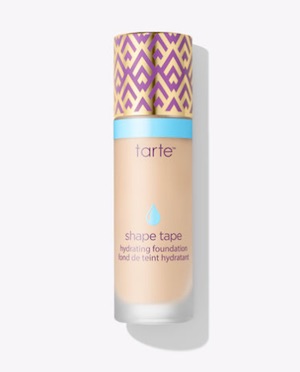 If you're looking for a hypoallergenic foundation that offers a luminous finish, then you'll definitely want to check out the Tarte Shape Tape Hydrating Foundation, as it boasts a creamy gel-like texture, which is buildable for full coverage (15 shades are available). The magic is also in the ingredients, as this foundation product takes a more "healthy" approach to makeup as it is formulated with collagen and hyaluronic acid.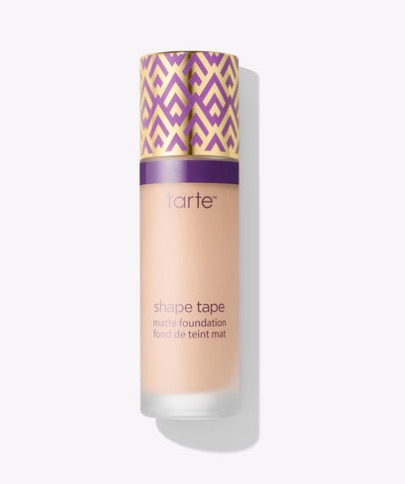 Those with oily skin will love the mattifying Tarte Shape Tape Matte Foundation, as it delivers a modern matte finish (absorbing unwanted oil and shine) to help compliment the brand's Tape Shape Concealer.
Tarte also released foundation brushes, sponges, and eye primers, because we need new tools and primers to apply our new foundation, right?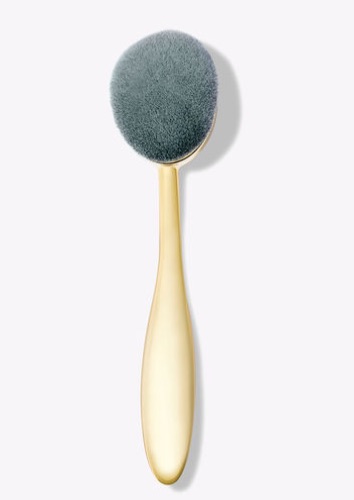 You can get the Paddle To Perfection Foundation Brush ($28), which uses cruelty-free and vegan densely packed bristles to carefully apply the Shape Tape Foundation onto your skin.
But if foundation sponges are more your thing, Tarte's The Shaper Sponge ($18) offers a latex-free design that helps your makeup application easy as cake.
Tarte's Shape Tape line also extends to eye primer products, as the new 12-hour Eye Primer Stick ($21) brightens, corrects, primes, and highlights the eye area instantly.