Tarte is selling custom beauty kits for only $63 when they should cost over $200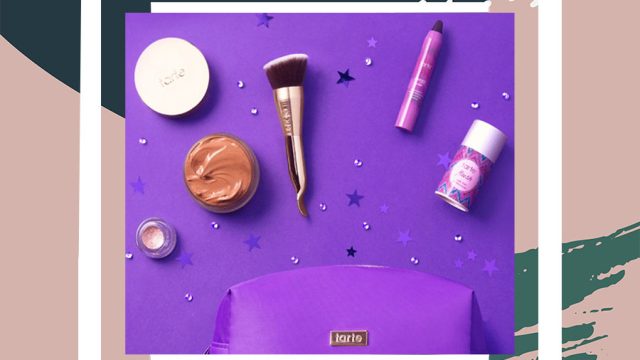 The holiday season is expensive. Between gifts for all your family members and friends, and all the fashion and beauty items you'll need for holiday parties…well, it adds up real fast.
But here's your chance to pick up the perfect gift (for yourself or a loved one) for WAY less: Tarte's customizable beauty kits are back at unbeatable prices.
Let's not take this lightly because these beauty kits are worth over $200 and are now just $63. Tarte's customizable kits allow you to pick out seven items across different product categories, which will arrive packaged in a pretty pouch. And don't expect dinky little sample sizes either. These are full-sized products we're talking about.
We LOVE these kits for travel, plus stashing in your car, purse, or partner's bathroom. And best of all? Plus, they're fully customizable, so you're guaranteed to love each item.
You start off by picking from three different makeup bags, then a powder foundation, a cheek product (bronzer, blush, or highlight), a lippie, an eyeliner, a mascara, and a brush for only $63. When you think about it, a foundation and mascara could cost that much on their own, but instead, you're getting seven products. This current price tag is a SERIOUS steal.
https://www.instagram.com/p/B4do2lsHdWv
But there's a catch: If you want to snag one of these kits (and why wouldn't you?), you'll have to act fast because this offer will only be available for 24 hours,, on November 6th.
Also, quantities are limited, so even if you manage to make your selection within Tarte's time frame, there's no real guarantee you'll get your hands on this amazing deal.
So what are you waiting for? Get to it, my pretties!