Tarte Cosmetics released the ultimate beauty product that every girl needs throughout the day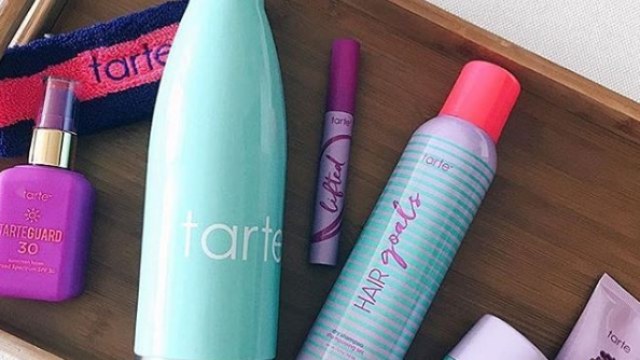 There is one beauty product that unites people of all genders and style indexes. Whether you routinely step out of the house in a glittery boa and fake eyelashes, or you prefer chapstick and hoodies, everyone needs deodorant. The makeup brand Tarte Cosmetics has now released an aluminum-free vegan deodorant as part of their new line of products, and we're completely on board.
Just two days ago, Tarte Cosmetics launched a dry shampoo, its first ever hair product, as a part of their journey into the world of keeping their customers fresh. So now, with the trinity of their deodorant, their dry shampoo, and the wide range of Tarte Cosmetics eyeliners and makeup, you can roll out of bed, skip the shower. and still smell and look great.
The Clean Queen Deodorant is already available for purchase from Tarte Cosmetics for only $14
Unsurprisingly, the aluminum, alcohol-free, and eco-friendly deodorant comes in adorable packaging.
Frankly, it wouldn't be Tarte Cosmetics if it looked like any old boring deodorant you find covered in dust underneath your bed.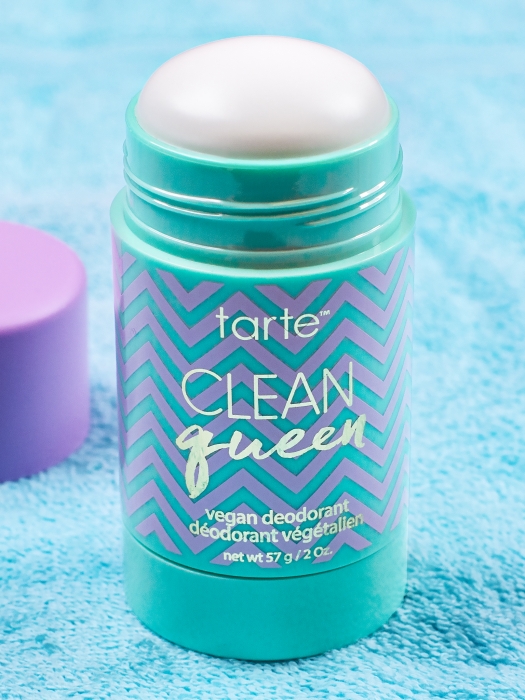 We have a feeling, with the roll they're on, this is just the beginning of Tarte's expansion into body care.
In the meantime, we'll be dealing with the fact that we're genuinely excited about deodorant?! Life is a mystery.