We're going to take so many selfies thanks to Tarte's new Tight and Bright face mask
Just when you think Tarte can't possibly be coming out with any more new products than they already have, we find out that they're surprising us with a Tarte Cosmetics Tight and Bright Mask — their first ever multi-masking face mask. Get out those selfie sticks, because you're going to want to document this experience.
Not only is this two-for-one mask insanely glamorous, but it targets those pesky skin issues that leave our face feeling less than stellar. Now you won't need to turn to multiple products to fix a bunch of issues. This trusty mask will be your new best friend.
You can mix and match both sides of the little container and target skin concerns by tightening pores, polishing, hydrating, and brightening.
The Tarte Cosmetics Tight and Bright Mask has two chambers containing a purple clay mask and a gold gel mask.
The Pink Detoxiifying & Purifying Exfoliating Mask if great for the t-zone's shine control and helps to tighten pores as well as detox your skin from pollutants. The Gold Hydrating & Firming Gel mask is ideal for dry or delicate areas like the cheeks and under the eyes.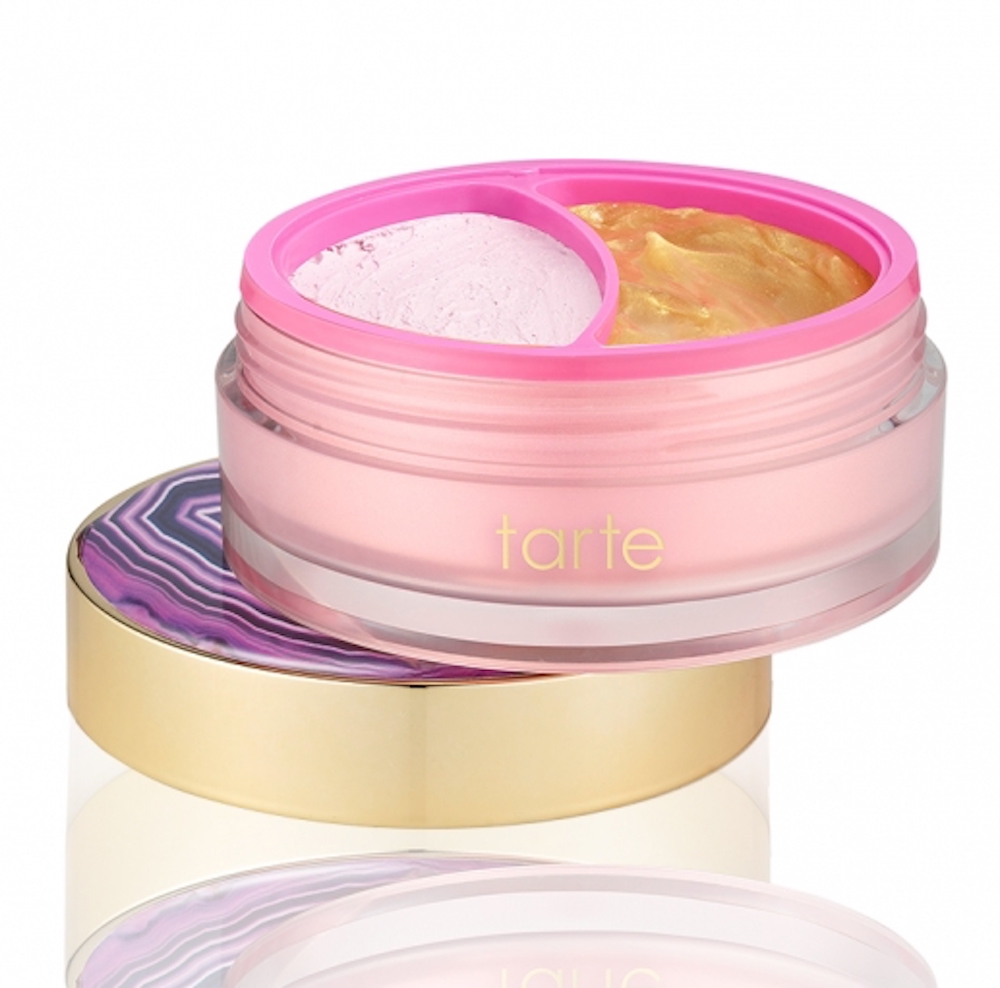 You just swipe the desired product on your skin and leave it on for 10-20 minutes before washing it off for radiant skin.
The packaging just couldn't be more fun, and we can't get over how luxurious the gold gel mask looks. We can just feel it delivering cooling, hydrating nutrients into our skin now.
We already know we can expect excellence from Tarte's products, and throwing a multi-tasking mask into their lineup only further indicates to us all that they're not here to play.