Tarte Cosmetics' new lipstick and liner duo makes it easier to touch up our lips on-the-go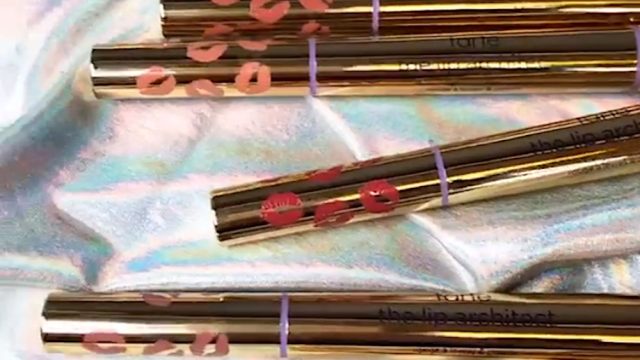 As longtime fans of Tarte Cosmetics, we know that their products are always top notch and absolutely stunning, no matter what they may be! Much to our happiness, Tarte is coming out with a lipstick and liner duo called Lip Architect, and we can't wait to try it for ourselves! Tarte knows lipstick — their Tarteist Lip Paints, Lip Tints and creamy lipsticks are must-have essentials in any beauty lover's makeup closet. (Can you imagine having an entire beauty CLOSET?)
We aren't surprised to see them put this spin on a lipstick and liner combo product, and we have a feeling we're going to be needing them ASAP! What could be more convenient than having a two-in-one lip product? You can just throw it in your bag and go. We get the precision of having the liner and matching lipstick without endlessly trying to color match with random ones we happen to have. These full coverage lipsticks are wonderfully creamy, so they won't dry out your lips or look patchy or uneven.
Tarte gave us a sneak peek at the Lip Architect lipstick and liner duos over on Instagram, and unsurprisingly, the packaging is absolutely adorable!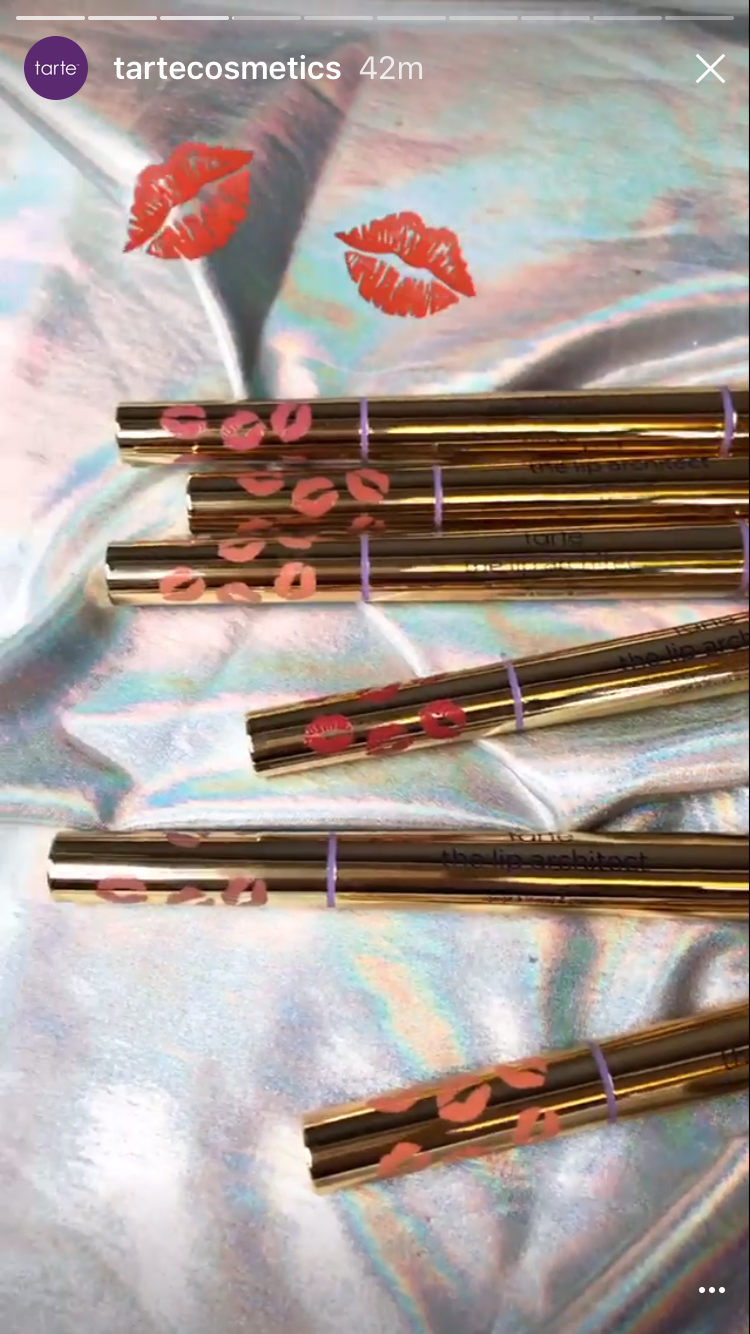 We love those lipstick kisses on the caps!
The lip pencils are already sharpened so you don't have to worry about carrying a sharpener around, which is always great. Are we the only ones who are constantly losing our sharpeners? They're such a pain to remember to keep in our makeup bags, so this makes life much easier.
There are six shades of Lip Architect to pick from, and they all look beautiful!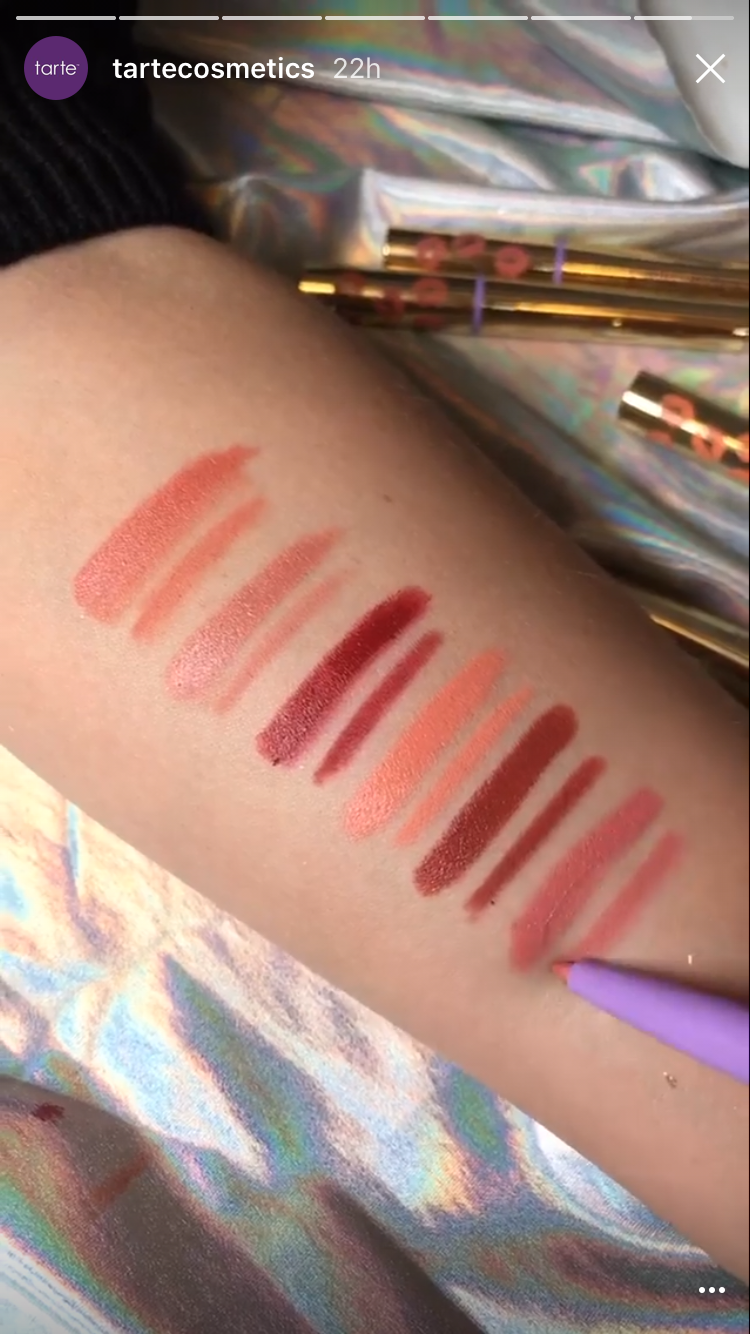 From left to right we've got: Sweet Pea, a bright peach. Muse, a soft pink. Diva, a beautiful cherry red. Daisy, a coral peachy nude. Cutie Pie, a mauve berry, and Romantic, a universal pretty pink that looks great on all skin tones. The thicker swatch is the lipstick, and underneath it is its corresponding liner.
We are big fans of how smoothly these lipsticks went on! Check out Tarte's Insta stories to see for yourself! If you're interested, you don't have to wait very long at all to get your very own.
What shade piqued your interest? We're loving that vintage vibe that Cutie Pie is giving us.
The Tarte Lip Architect lipstick and liner duo will be available next Wednesday, February 23rd on Tarte.com.