Tarte Cosmetics just released a luxe mascara Fran from "The Nanny" would LOVE
The holiday season is officially in full swing, and our favorite beauty brands are throwing their very best products at us in the hopes that we'll stuff our loved ones' stocking. And apparently, Tarte's already spectacular line of beauty items just aren't enough, because they've just released an insanely luxurious mascara that we are totally drooling over! Their new mascara is called Maneater Voluptuous Mascara — we're already obsessed! Talk about a seriously glamorous and powerful name! It's just what we want in our beauty products. Gives it a little extra something, you know? As if having a new mascara to pick from weren't enough, the details coming out on this little guy sound too good to be true!
Apparently, the Maneater Voluptuous Mascara will give you 23 times the amount of volume with just two coats of mascara!
Is that mathematically or scientifically possible?!?
It appears the secret is in the new, revolutionary mousse formula and silicone brush.
Hello, gorgeous!
And can we just take a second to talk about that packaging? Those leopard spots are giving us some SERIOUS Fran Drescher vibes in the best way possible.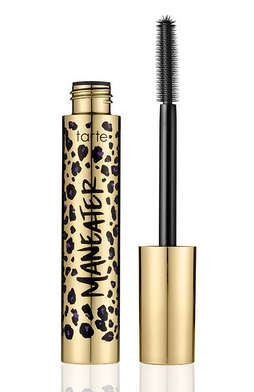 Otherwise, the wand itself looks fairly unassuming. We'd never know what power it contains otherwise!
The proof is in the pudding, there is some serious lash plump-age going on down here.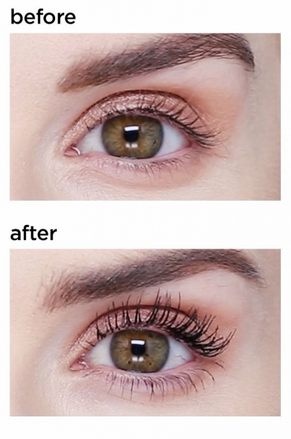 Divine!
You can get yours online here, for $23. Pretty reasonable seeing those insane results! And given that we already totally loved Tarte's old mascaras, this new one must only mean that it's serious business. And what better time for serious lash business than the holidays?