Tarte Cosmetics is bringing back their palette collab with this popular beauty vlogger just in time for Halloween
In order to achieve the ideal Halloween look we need the right mixture of cosmetic artistry and spooky style, which is why it's 100% perfect that the Tarte x Grav3YardGirl collection is coming back, as Bustle reports. The collaboration between the beauty vlogger and self-proclaimed swamp queen, Bunny Meyer, aka Grav3YardGirl, and Tarte Cosmetics makes for a palette both beautiful and terrifying.
When exactly can we expect them to bring back this glorious collection?! They haven't told us yet, but this ominous video from Grav3YardGirl would suggest Halloweentime.
On Monday the lovely Grav3YardGirl modeled some of the eyeshadow palette shades for the Tarte instagram, and of course we love it.
And today, Tarte announced the return of the palette and two liquid lipsticks on their Snapchat.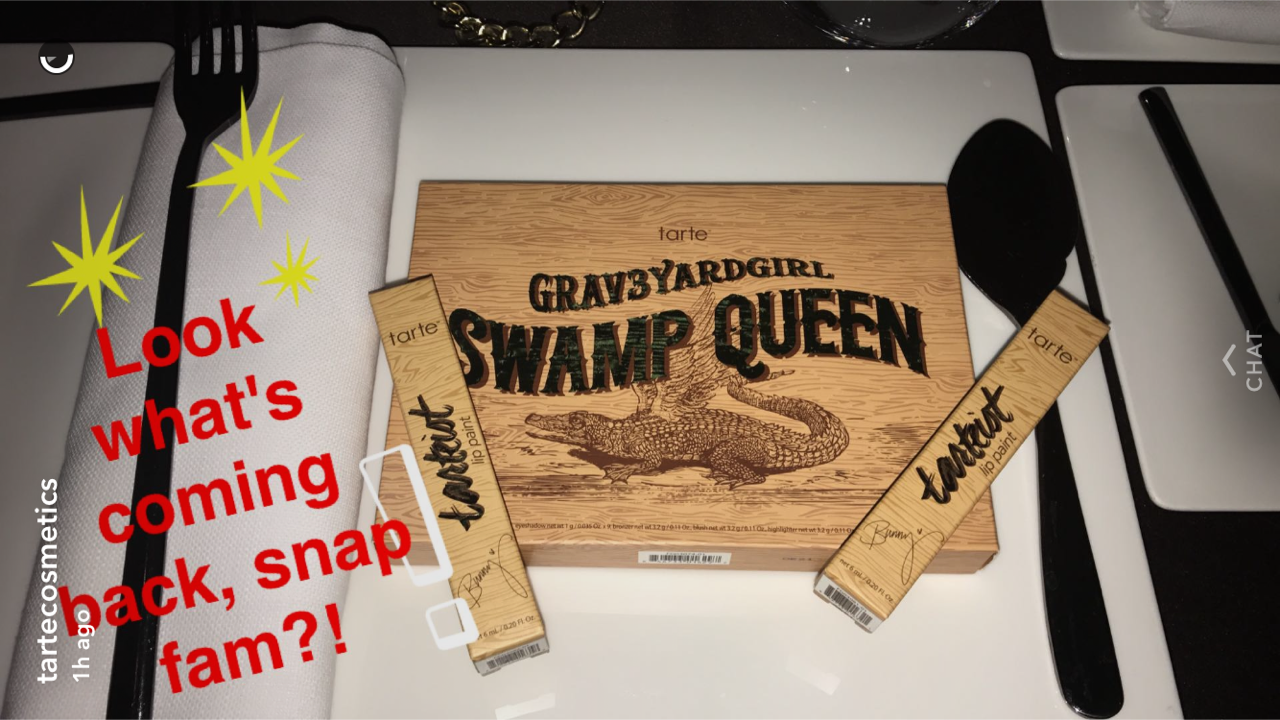 Unsurprisingly, last time the Tarte x Grav3YardGirl collab sold out immediately, which is why it's even more important to keep our eyes peeled for its return date!
While lipsticks came in both red and nude, the full-face palette features a stunning line-up of shades including: SFS (rose gold), Natural Peaches (peachy nude), Big Baby (cream), Dogman (burnt sienna), Sassy Bun (copper peach), Haunting (lavender), Sippy Sippy (glittery brown), Uncommon (purple slate), Mancat (deep plum), Gator Wings (highlighter), Sweet Tea (bronzer) and Does This Thing Really Work? (blush).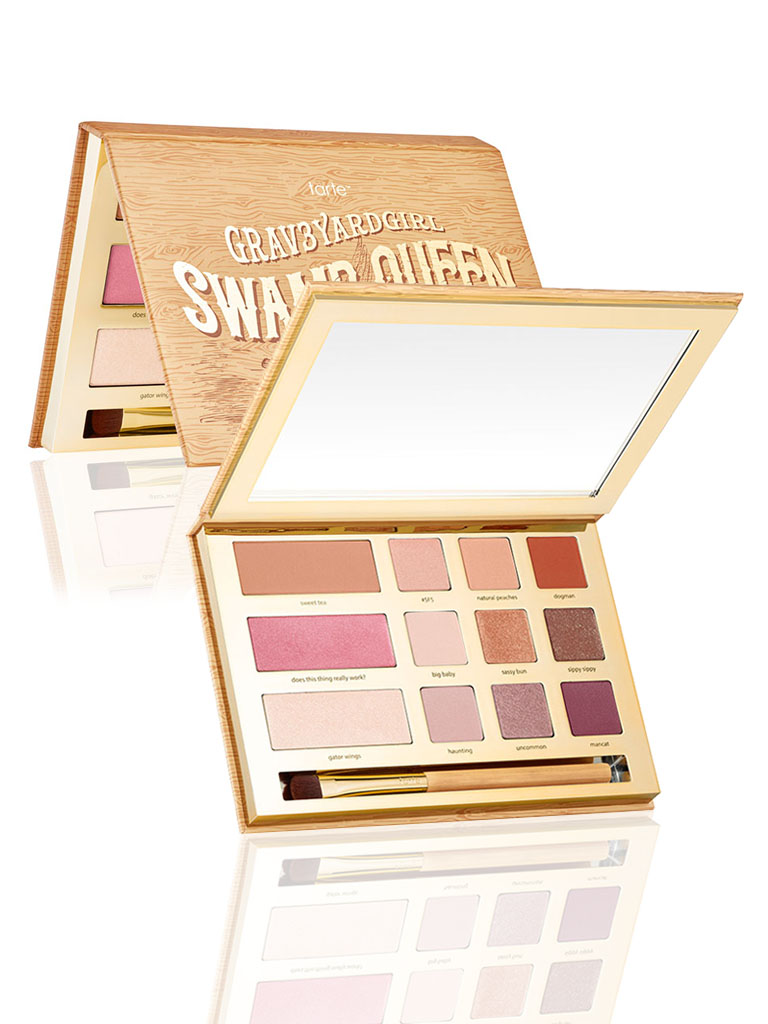 We will be officially haunting the Tarte Cosmetics website and Grav3YardGirl's insta for updates on the collab!