Tarte Cosmetics is having a HUGE sale, and here are 12 items to add to your makeup collection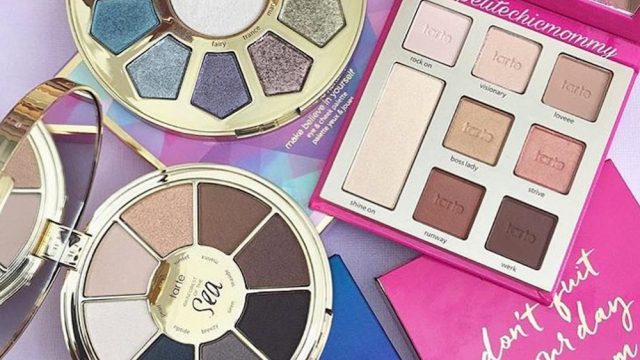 Usually, when we go on insane makeup shopping sprees we're left happy, exhausted, and quite cash poor — we can't help it if we can't pick just one thing. So there is just nothing better on God's green Earth than when our favorite brands have huge sales, like the one our beloved Tarte is having right now as we speak. Everyone will have to excuse us while we take a peek.
You can always count on Tarte's high quality, beautiful products to even out your skin tone, glam you up, and leave you feeling great about yourself. Whether you are addicted to their concealer, can't live without their eyeshadow palettes, or are obsessed with their new fragrance, their products are impossible to resist.
In honor of Tarte's big sale, here are 12 items to grab — treat yo'self.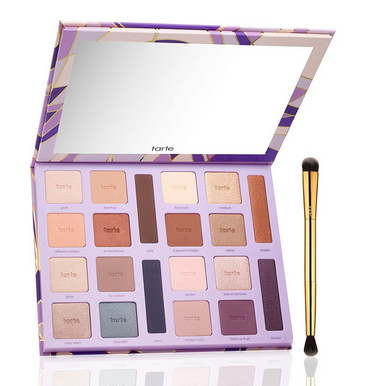 This lovely, limited-edition eyeshadow palette features Tarte's unbeatable Amazonian Clay formula. Shades include: Pixel, a pink champagne; Love Hue, a warm rose; Different Strokes, a mauve; On the Monet, an aubergine; Style, a blackened plum; Base Coat, a pink ivory; Medium, a brown; A Beautiful Degas, a rose gold; Venus, a bronze; Mosaic, a copper; Glaze, a golden pink; For Realism, a cool mulberry; Color Vibes, a plum bronze; Seascape, a shimmering dark turquoise; Inked, a navy; Exhibit, a mauve pink; Pop Art Princess, a rose quartz; Modern Icon, a metallic plum; Getty Up & Go, a mulberry; and Illusion, a dark plum.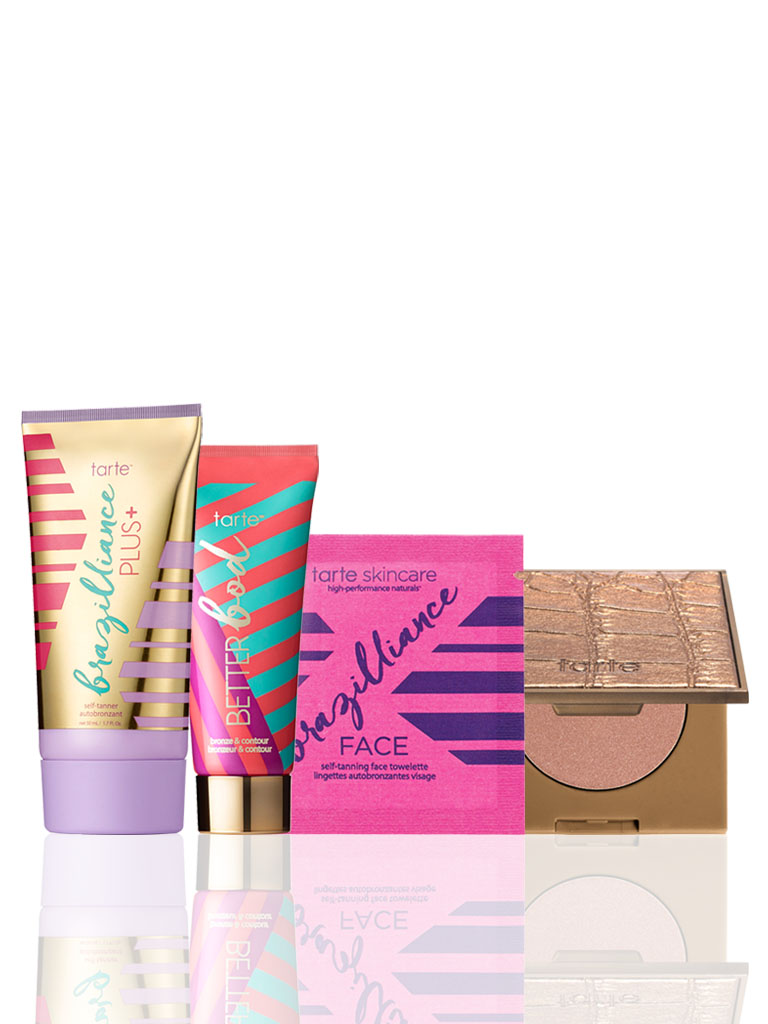 This limited-edition set is perfect for giving you that J.Lo glow, especially when you're traveling or on-the-go.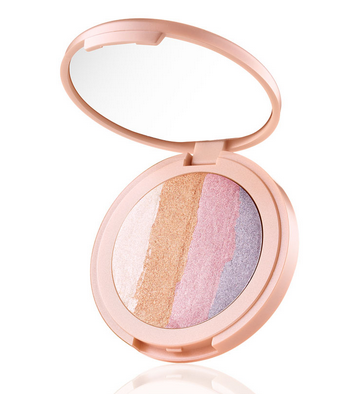 A limited-edition rainbow highlighter with four shimmering pastel shades that can be worn on their own or blended together. Can you think of anything better for your hot summer looks?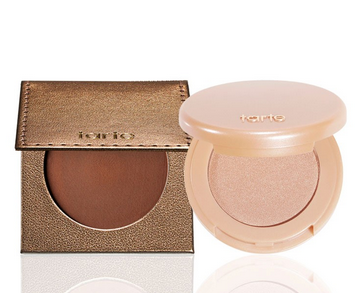 This pair is part of a travel set made with that famous Amazonian Clay formula that gives you a gorgeous lit-from-within glow. It includes Amazonian Clay Matte Waterproof Bronzer in Hotel Heiress, a deep bronze; and Amazonian Clay 12-hour Highlighter in Exposed, a nude highlight.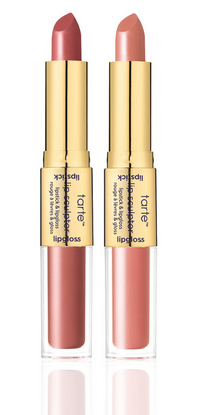 You're basically getting four lippies for the price of one with this limited-edition set. These vegan, double-ended lip products each have a full coverage, creamy lipstick on one side and a coordinating lip gloss on the other that can be worn separately or together. It includes Deluxe Lip Sculptor Lipstick & Lip Gloss in Life, a Peach Nude; and Deluxe Lip Sculptor Lipstick & Lip Gloss in VIP, a cool nude.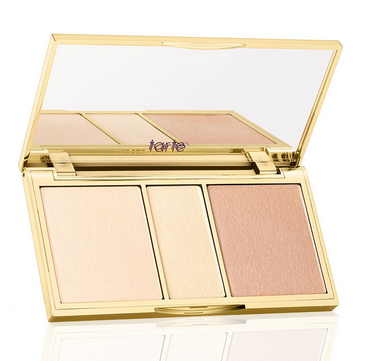 This highlighting palette includes three universally flattering shades for strobing and perfecting your glow. These silky powders can filter and reflect light for a soft-focus glow. The shades include Sunlight, a champagne gold; Filtered Light, a matte sand; and Moonlight, a rosy pearl.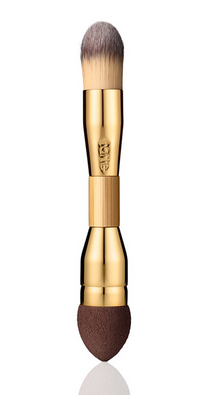 This double-ended tool works to conceal blemishes and smooth your skin. It has a sponge tip on one end and a buffing brush on the other to blend concealer and create a flawless complexion.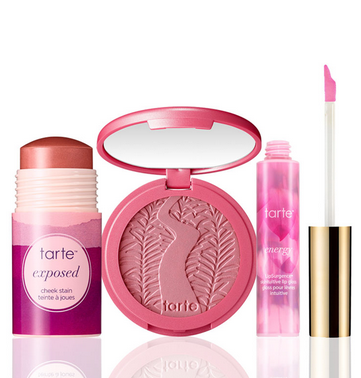 This limited-edition trio has you covered from lips to cheeks. This full-sized set includes: Cheek Stain in Exposed, a nude pink; Amazonin Clay 12-hour Blush in Blushing Bride, a rosy pink; and LipSurgence Skintuitive Lip Gloss in Energy, a custom pink.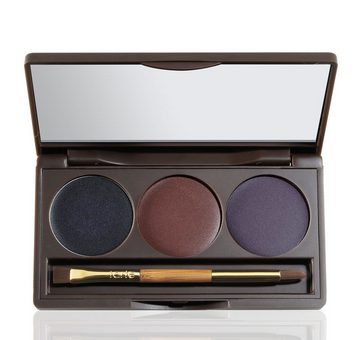 This sleek and portable palette of cream liners are all infused with colored clay with shades including: soft black, brown, and plum. The gentle formula glides swiftly over lids without tugging or pulling on the delicate skin and staying put all day long.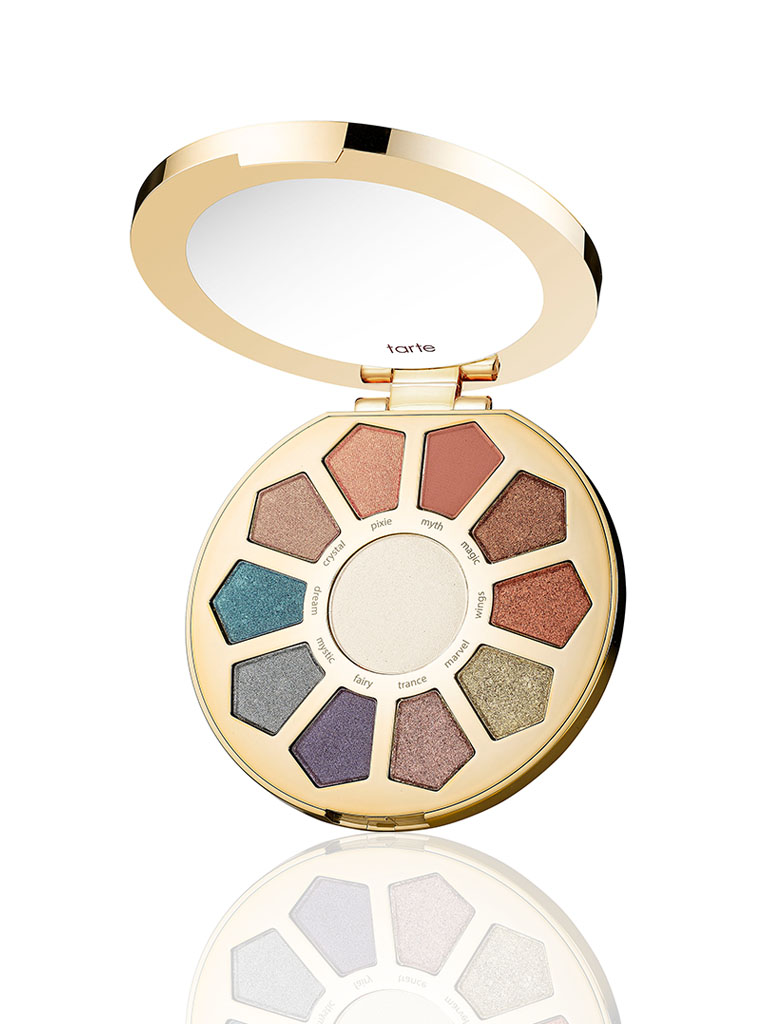 This unicorn-inspired palette has a whopping 10 shades that can be used for illuminating your cheeks and eyes.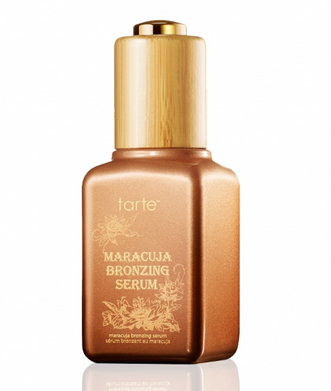 This innovative, gradual bronzing elixir is made with maracuja, an oil rich in essential fatty acids and vitamin C which replenishes and rebuilds your skin for a firmer, brighter, and smoother look. Allantoin helps heal and soothe skin while larch extract nourishes and helps prevent moisture loss. The self-tanning complex is specially made to create a natural-looking bronze color with anti-inflammatory effects.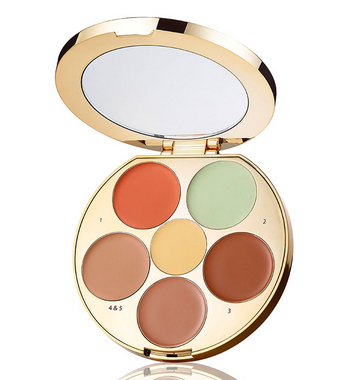 This limited-edition palette has everything you need to correct discolorations, contour, and brighten skin. It includes an Orange to counteract darkness; a Green to neutralize redness; a Warm Tone to sculpt, contour, and define; Peach 1 camouflages dark spots on light to medium skin tones; Peach 2 camouflages dark spots on medium to deep skin tones; and Yellow highlights and brightens.
And that's just a taste of all the gorgeous, luxe products on sale over at Tarte.
What are you waiting for? Head over to Tarte and pick up some of these lovely beauty products for yourself. The sale won't last long, so make haste and have fun.