4 Tarot Card Pendant Necklaces to Bless Your Future—and Your Layered Look
Choose between the sun, moon, world, and stars to guide your day.
Similar to horoscopes, tarot cards can guide your day-to-day actions—if you let them. And while the traditional deck of tarot cards (which originated way back in the 14th century, BTW) has a whopping 78 symbols, Anthropologie offers four of the most promising tarot cards on pendant necklaces: the sun, moon, star, and world. Each card holds a different meaning and will help you channel each energy when you wear it around your neck.
With the holidays right around the corner, these necklaces will make perfect gifts for the astrology lovers in your life, whether you decide to surprise them by sending one in the mail or giving one as a nice stocking stuffer. Plus, ICYDK, pendant necklaces are all the rage right now, and these rectangular picks put a unique spin on the classic gold coin necklaces you've been seeing all over Instagram. Add one of these pendant necklaces as the perfect finishing touch to your layered chain link necklaces.
Below, shop Anthropologie's tarot card pendant necklaces made of gold-plated brass and a unique gemstone for each symbol.
Tarot Card Pendant Necklace Sun
$48
Shop it
Anthropologie
The sun is a symbol of abundant happiness and fortune, which are two things we could all use more of during this difficult year. Gift your loved one with this sun tarot card necklace and help them channel these good vibes with a citrine gemstone on gold-plated brass.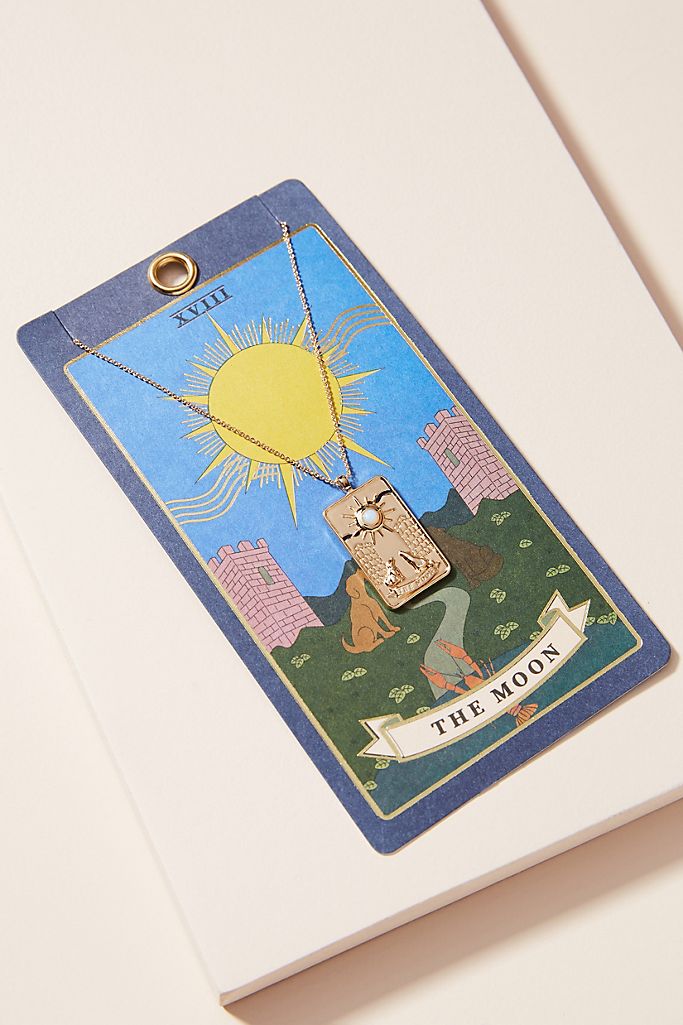 Tarot Card Pendant Necklace Moon
$48
Shop it
Anthropologie
The moon symbolizes trusting your intuition to follow your dreams, making it the perfect gift for someone who has just graduated from college or is considering venturing into a new career path. Wearing this tarot card necklace (complete with a glass opal stone) will give your loved one—or you—the confidence needed to chase passions.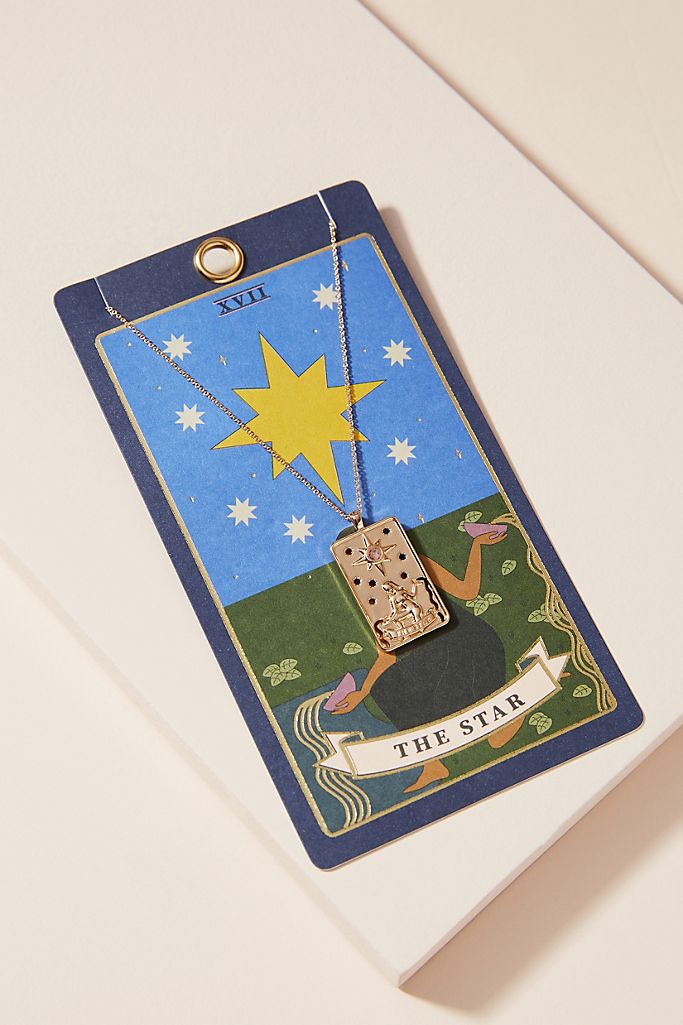 Tarot Card Pendant Necklace Star
$48
Shop it
Anthropologie
A lovely amethyst gemstone marks the star on this tarot card necklace, symbolizing hope and bright prospects for the future. This is the ideal piece of jewelry to wear while heading into the new year and hoping that 2021 holds brighter possibilities for everyone.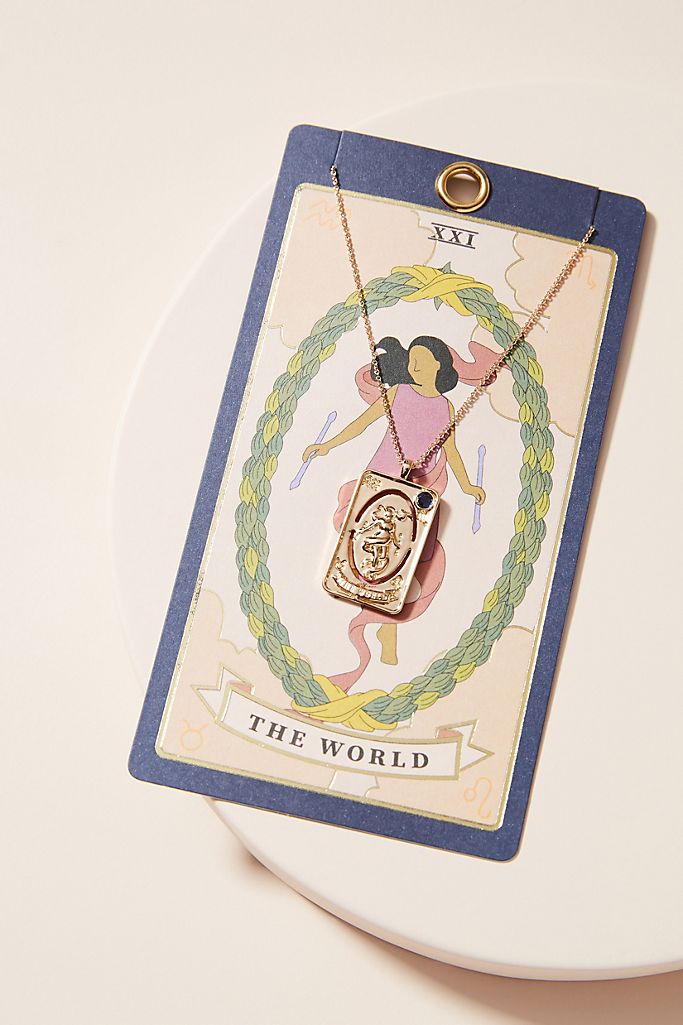 Tarot Card Pendant Necklace World
$48
Shop it
Anthropologie
The world tarot card symbolizes assured success and adventures ahead with a glass sapphire stone. Although traveling around the world might be off the table right now, wearing this tarot card necklace will help you channel that adventurous spirit nonetheless.