Target has a line of wheelchair-adaptive Halloween costumes, and we're loving these inclusive offerings
When it comes to fashion, people with disabilities are left out of the conversation far too often. Thankfully, though, certain brands have recently made efforts to create more inclusive designs. ASOS, for example, released a wheelchair-friendly jumpsuit in 2018. Some stores have even made window displays with mannequins in wheelchairs. And according to CNN, Target has added two wheelchair-adaptive costumes to its Hyde and Eek! Boutique collection in a huge step toward inclusivity.
Both costumes feature two separate components: a costume for the child to wear and a wheelchair cover to transform their mobility aid for the night. So far, the store offers a princess and carriage ensemble and a pirate and ship duo. The costumes will officially hit shelves on August 22nd, but you can currently preorder them on the Target website. The adaptive princess costume retails for $20 for the dress and crown and $45 for the carriage, while the adaptive pirate costume will cost you $25 for the outfit and $45 for the ship.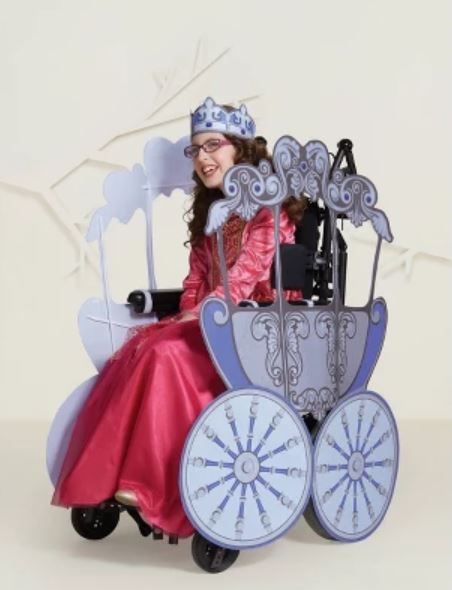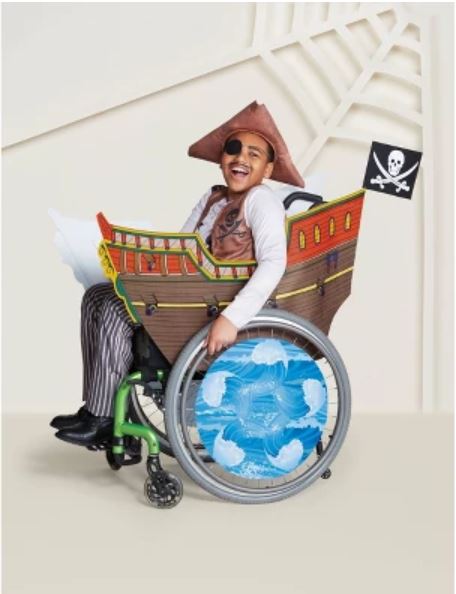 Twitter users were happy to see these new, inclusive options.
In addition to the wheelchair-friendly offerings, Target sells a unicorn costume and a shark costume for children with sensory issues. Both of these options feature flat seams and no tags to make them more comfortable, and they also have hidden pockets on the front of the costume. These ensembles retail for $30 (for kids sizes) and $25 (for toddler sizes). You can currently preorder them on the Target website.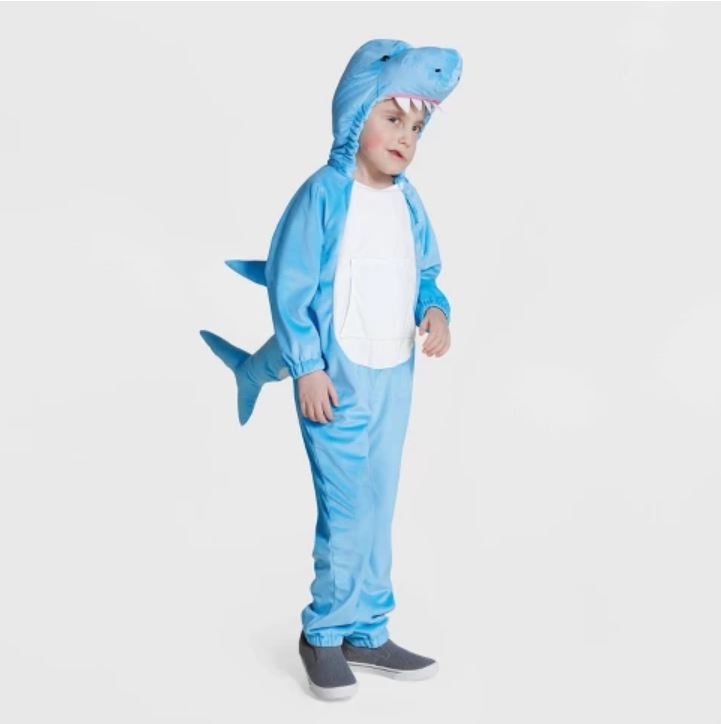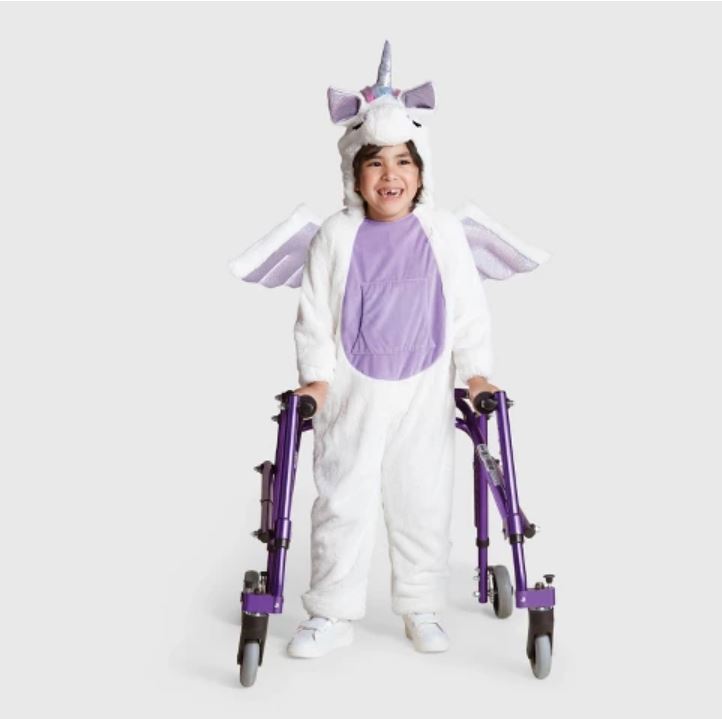 All of these adaptive costumes are seriously adorable. Every kid deserves to enjoy Halloween, and we're excited to see Target taking the steps to make this happen. With any luck, other brands will follow suit.