Target's latest swimsuit campaign features 100% unretouched images, and we're seriously in love
We definitely don't need another excuse to love Target, but this might be the best thing we've seen all year. Target already gives us everything we need (and if we're being honest, don't need), and their latest line of swimwear is both a breath of fresh air and seriously body-positive.
Countless women — and men — struggle with serious body image issues because we're constantly bombarded by seemingly "perfect" bodies (thanks, but no thanks, Photoshop) that aren't even near realistic. However, Target seeks to defy this damaging habit. And thankfully, the retailer has decided to make its latest swimsuit campaign photoshop-free for the second consecutive year.
It's okay, Target. Just take all our money, why don't you?
"It's our goal to take the stress out of swimsuit season and bring joy back to the beach by providing something for every Target guest," the company said in a press release. "Building on the strong foundation we set with last year's campaign, we're celebrating women and encouraging them to embrace the beauty of their own bodies."
TBH, we love this dedication to realistic and diverse bodies, because we firmly believe that all bodies are beautiful. We're glad to see such a huge retailer leading the charge. And it's so exciting to see this policy embraced by other brands like CVS, which recently joined the no-photoshopping movement.
The sneak peak at Target's new swimsuit campaign has us crazy obsessed.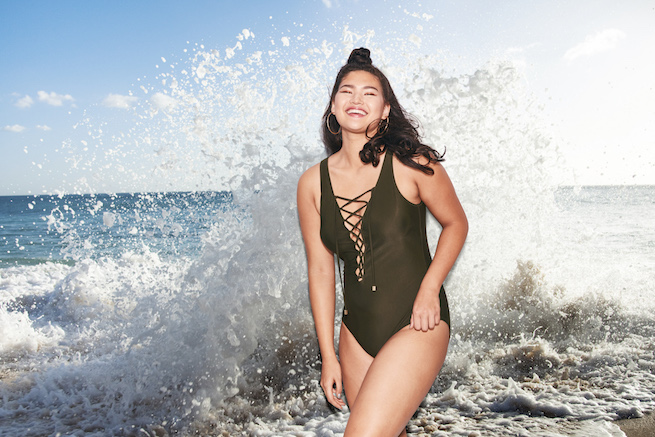 Oh. Hell. Yes. We love seeing these women rock swimsuits like the badasses they are, and we can't wait to snag one (or four) for ourselves.
Curious about whether there'll be something to fit your style? You don't have to worry.
"This year's assortment features pieces showing off key trends in a variety of colors, textures and styles," the company said. "We're offering more than 1,700 styles throughout the year, including an expanded assortment of swimwear for all sizes."
They're checking all the boxes: modern minimalist, boho, lingerie-inspired, Americana, and tropical. Honestly, we want them all.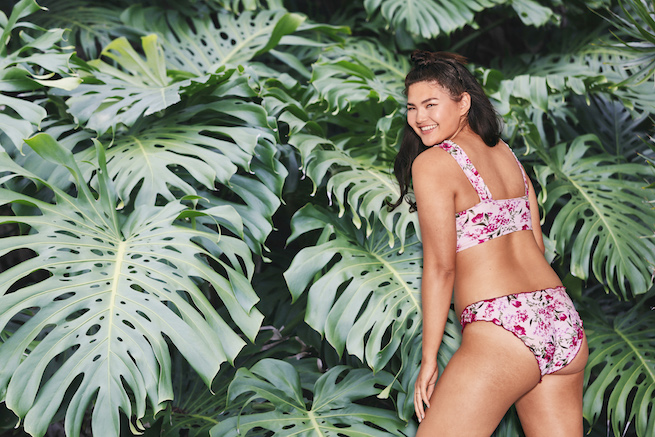 Plus, Target's new swimsuits are totally affordable. Prices start at $14.99, so they're both cute and bank account-friendly.
Truthfully, we can only hope this is the beginning of a much larger movement to embrace all shapes and sizes. We live in an image-obsessed society, and we love that Target's new swimsuit line reminds us that we're perfect just the way we are.