This Target maternity collection is ideal for dreamy pregnancy photoshoots
Mamas-to-be have something to be happy about. Yesterday, Target announced their new partnership with the high-end maternity brand Ingrid & Isabel. The collection is called Isabel Maternity, and will be available in Target stores and online on July 30th. Hello, Target maternity!
Ingrid & Isabel is not your run-of-the-mill maternity brand, selling big t-shirts and ruffly blouses. They specialize in designing on-trend and fit-focused pieces for pregnant women. Most of their clothes can even be worn post-pregnancy as well.
The Isabel Maternity collection has 120 pieces. Ingrid Carney, the mastermind behind Ingrid & Isabel, told Target's corporate site that partnering with Target gives the brand…
"an opportunity to reach and impact the lives of more expecting women than ever before."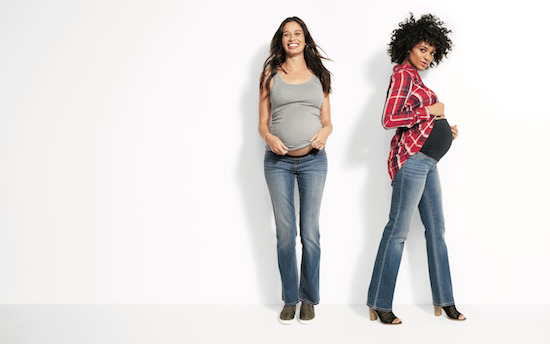 Ingrid & Isabel has worked with Target in the past, selling their BeMaternity activewear line in-store and online. They've sold their Bellaband (an elastic contraption that hides your unbuttoned pants) in Target stores as well.
But as of July 30th, Isabel Maternity by Ingrid & Isabel fashion pieces will be available for all soon-to-be moms with a designer taste and a department store budget.
Off-the-shoulder Target maternity dresses, here we come!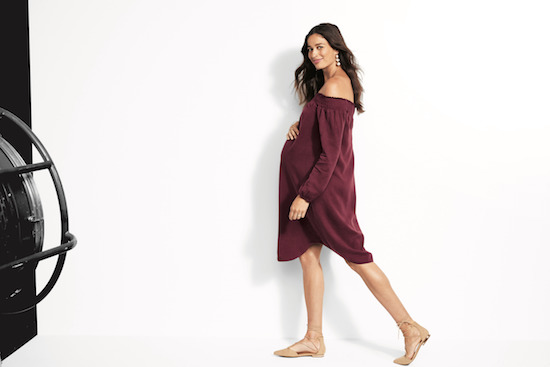 Judging by the Ingrid & Isabel Instagram page, we can expect their Target collection to be filled with off-the-shoulder, flowing, goddess-like dresses.
We're looking forward to seeing what they bring to the maternity jeans game.
But we all know the dresses are going to be the real scene-stealers.
Isabel Maternity prices will range from $9.99 to $39.99, and all pieces will be available for purchase, online or in-store, in most Target locations.
Even if you're not expecting, we won't judge if you stock up on Isabel Maternity clothing ahead of time. A flowy dress is a flowy dress, right? Right.