Target gift cards are on sale for one day only, and Christmas has come early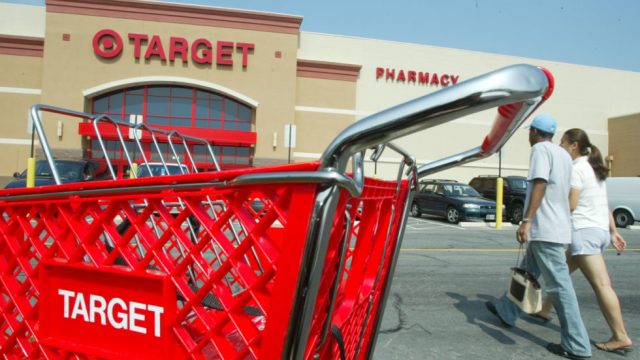 It's officially one of our favorite times of year: the holiday season. Which means it's time to do our holiday shopping. And we know the perfect place to start: Target. Because on Sunday, December 3rd, Target is having a sale on a special item: Target gift cards. And since we're obsessed with Target, it goes without saying that we are super excited about this sale.
What exactly is the deal? On December 3rd, all gift cards are 10% off. So run, don't walk, to grab some right now. That means a $100 Target gift card will cost you just $90. A $200 Target gift card will cost you just $180, and so on. But, the gift card limit is $300. Perhaps, if you're really dedicated to the deal, you can go to various locations to get more? And don't worry, if you can't go in person, you can also buy them online. What's more is they can be used as early as December 4th. So if you need an office party stocking stuffer or a White Elephant gift, problem solved.
As usual, the Target gift cards come in various styles, from the traditional Target bulldog to holiday-themed ones, like a scratch-and-sniff gingerbread train. But don't just think about Christmas — you can also get gift cards for other occasions throughout the year, also for 10 percent off.
We've gotta say: We LOVE this sale!
We don't know about you, but this is def us shopping at Target every time.
We go to the store for one thing and come out with more bags than we can carry.
Can you relate?
Now, if you'll excuse us, we've got some Target gift card shopping to do.