Target's new Disney princess dinnerware sets are fit for royalty
Set the table and step into your favorite storybook with Target's brand-new Disney princess dinnerware that celebrates four iconic leading ladies: Tiana, Aurora, Mulan, and Rapunzel. Complete with regal designs fit for royalty, the Disney-themed dishes are the perfect addition to your dinnerware rotation. Though we can't quite use them for a party just yet (hello, social distancing), you can look forward to using them for a magical gathering in the near future.
The 16-piece dinnerware set includes bowls, mugs, dinner, and dessert plates for four place settings in festive colors with gold accents. Each themed set pays tribute to the selected princess with her castle printed on each piece along with ornate gold flourishes. For items inspired by our favorite cartoon leading ladies, the entire set is sophisticated, so you can break them out for any occasion that calls for a dose of elegance.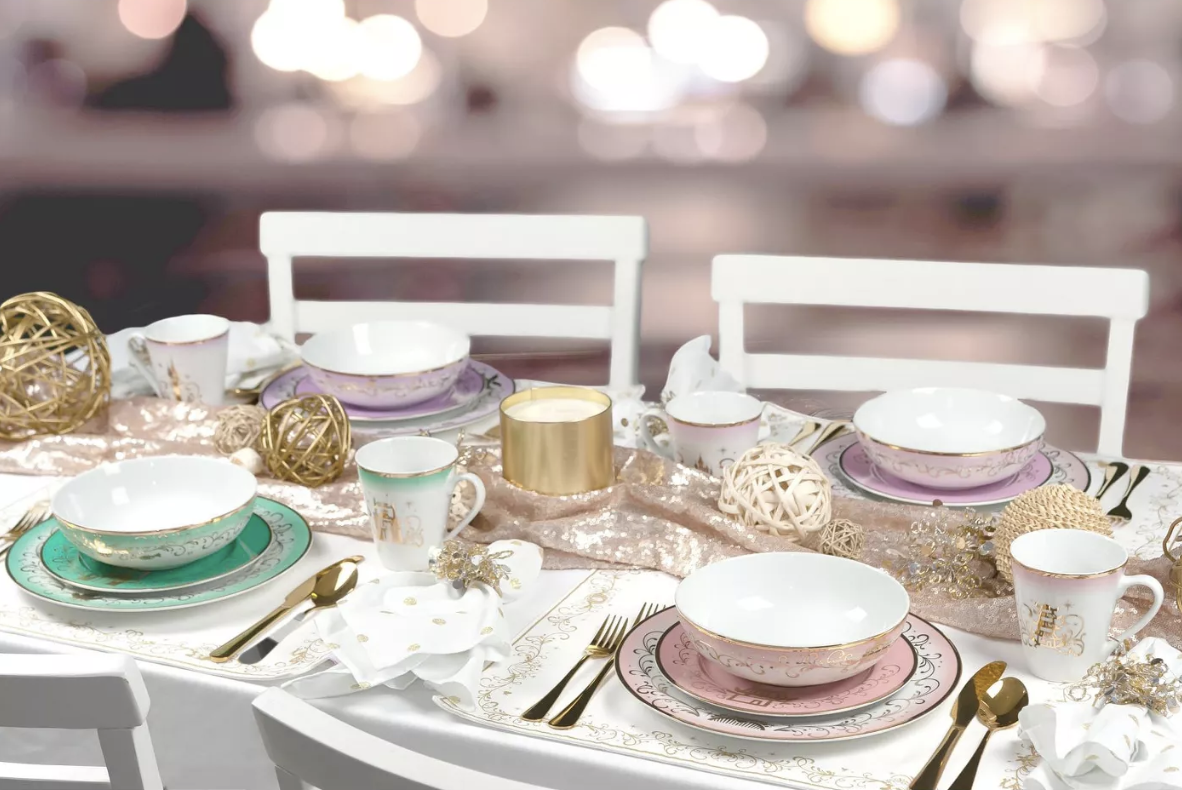 If you love them, you'll want to act fast, though, because these sets tend to sell out quickly. The first set, which honored princesses Cinderella, Jasmine, Belle, and Ariel became a huge hit on Instagram and practically flew off the shelves. This second set completes the entire collection!
Shop the Robe Factory LLC Disney Themed 16 Piece Ceramic Dinnerware Set: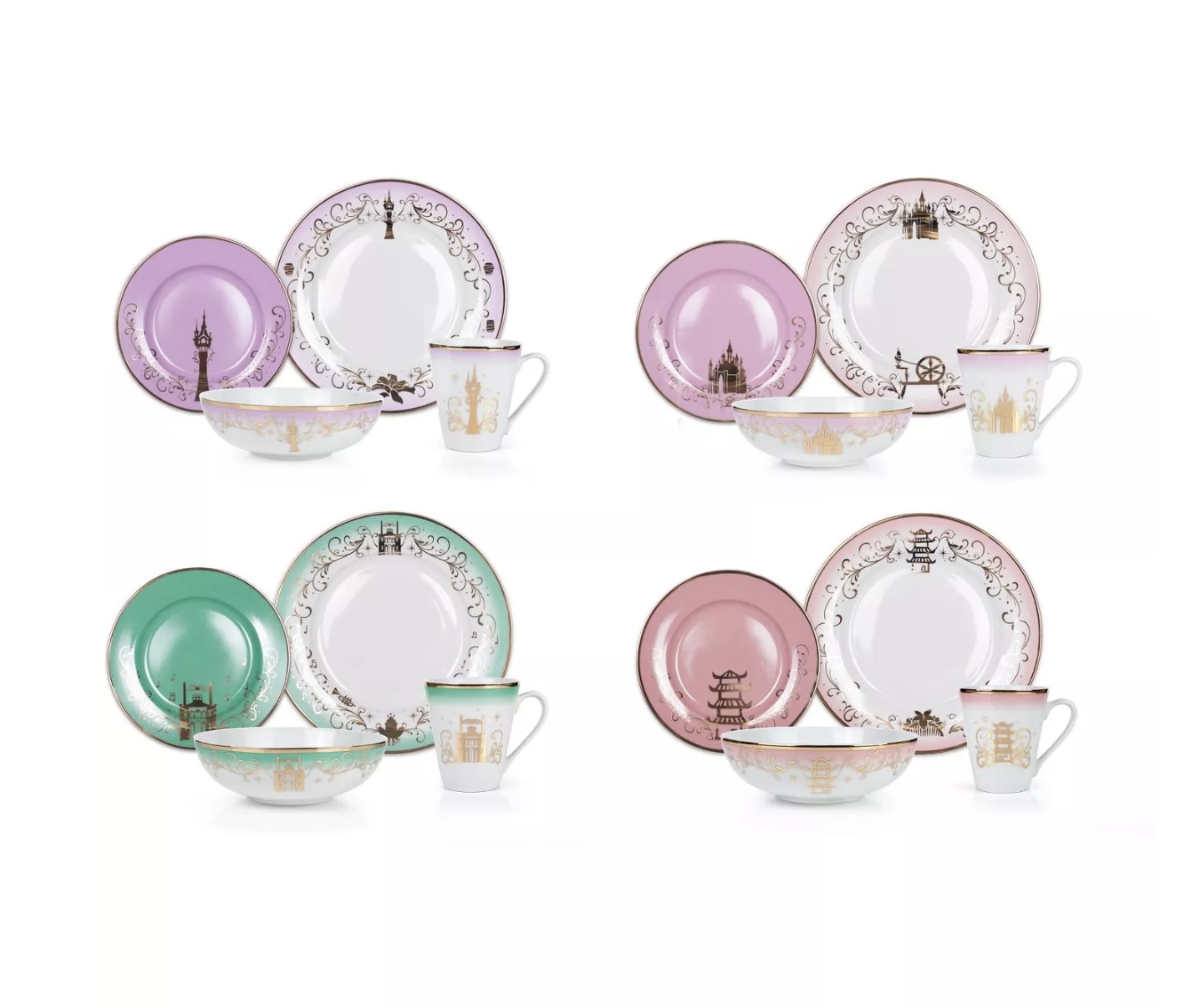 Choose to get them as a gift or get them for yourself, but definitely don't sleep (get it, Sleeping Beauty?) on these plates that are a welcomed addition to your personal palace.