Taraji P. Henson's Cardi B impression is unsettlingly accurate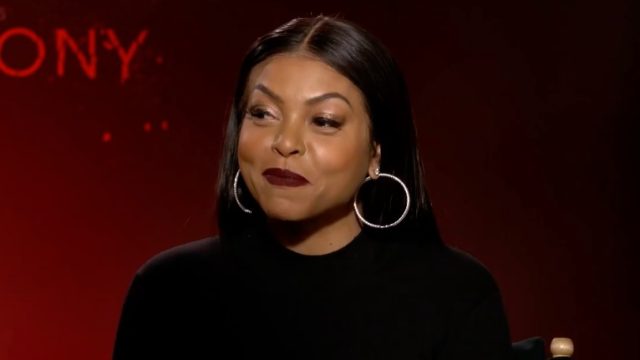 If you're like us, then you probably need a pick-me-up after finding out that Hollywood's dream couple Channing Tatum and Jenna Dewan have decided to go their separate ways. Well, leave it to Taraji P. Henson to make us all feel a little better. Henson, who is currently promoting her new film Acrimony, blessed the world with the best Cardi B impression we've ever seen. We're not kidding. From the rapper's hilarious catchphrase "Okurrr" to her contagious laugh, Henson absolutely nailed it.
During an interview with Clevver News on Monday, April 2nd, the Empire star was asked about her love for the "Bodack Yellow" artist (because who doesn't love Cardi). You might remember that Henson showed Cardi some love last year when she commented on one of her photos. "SHINE BABY SHINE!!!! Was following you when you had 70K followers," she wrote.
So when the interviewer asked Henson to do her best impersonation, she didn't hesitate. In fact, Henson was so ready that we can safely assume she's practiced it in the mirror at least a few times. Even her Acrimony co-star Lyriq Bent was pleasantly surprised.
Watch Henson's Cardi impression around the 4:30 mark.
https://www.youtube.com/watch?v=d78O8yxzHp8?feature=oembed
The real question is: How can we get these two in the same room together?
Henson also discussed her Tyler Perry-directed new flick, in which she plays a woman who becomes unhinged after her husband betrays her. In other words, she got "her Glenn Close moment from Fatal Attraction," which is a character she says she's always wanted to play.
If her Cardi impression is any indication (as well as all her other critically acclaimed roles), then we have a feeling her performance in Acrimony will be EPIC.