Taraji P. Henson was a blue velvet bombshell on the Oscars red carpet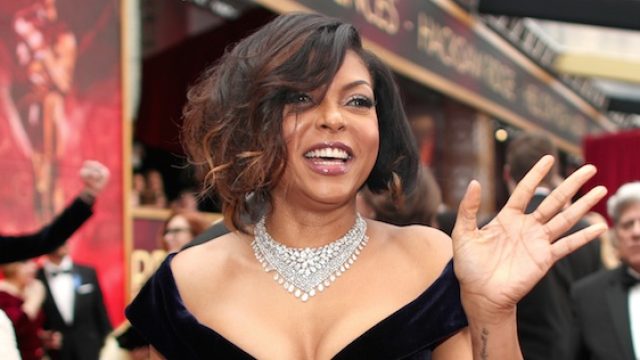 She may not be nominated for an Oscar this year, but Taraji P. Henson's 2017 Oscars look deserves ALL the awards. She slayed in her role as mathematician Katherine Johnson in Hidden Figures, and she's doing it all over again with her IRL style.
The Empire star looked absolutely stunning in an Alberta Ferretti midnight-blue velvet gown so timeless and glamorous that it could honestly have been plucked from any decade, and carries a matching clutch.
Her dress features off-the-shoulder sleeves, a plunging neckline, and a thigh-high slit, and we are like DAMN.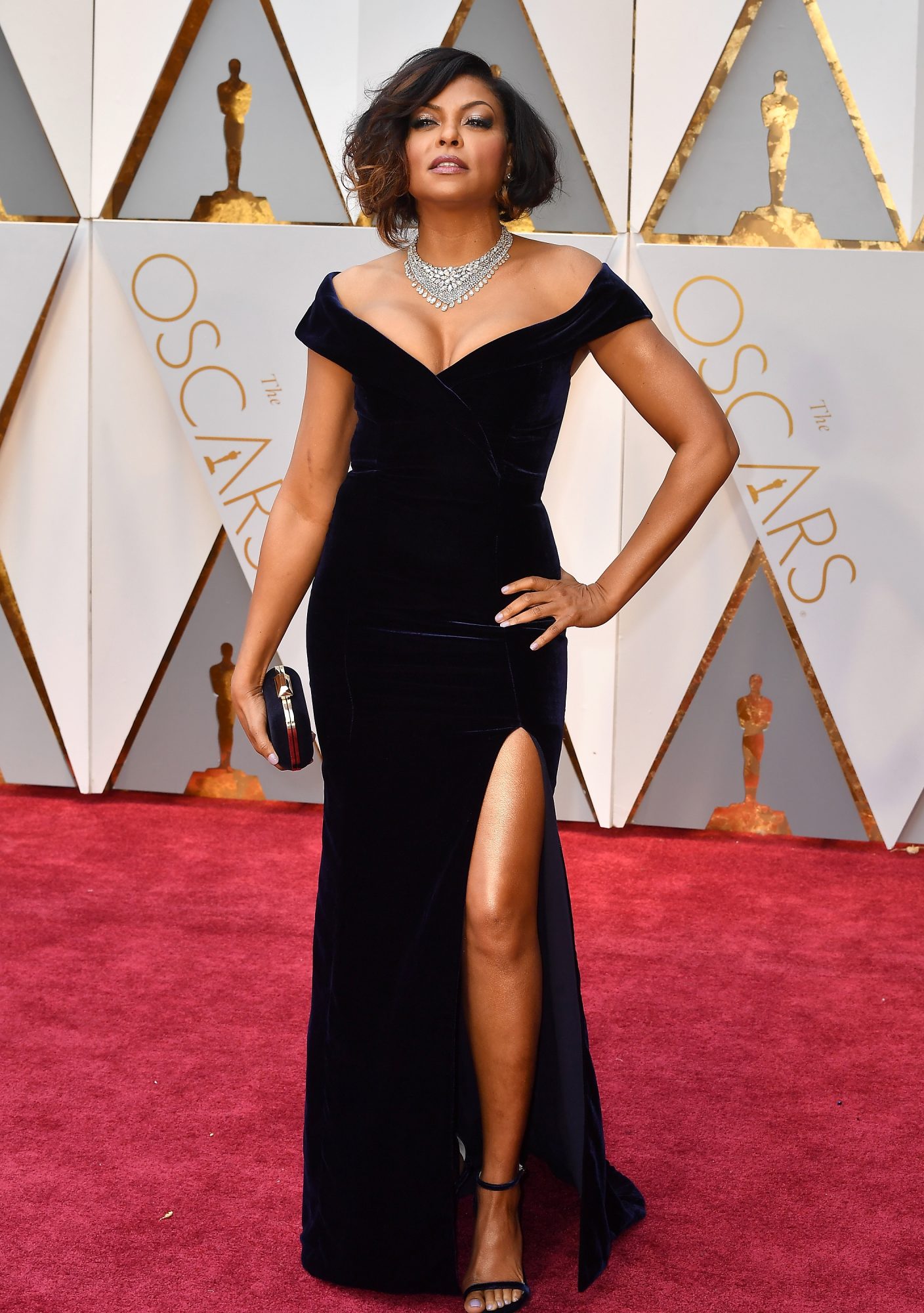 The aforementioned slit gives us a glimpse of her strappy black heels, which are fairly low key — maybe a good thing, considering that bling-a-licious collar necklace by Nirav Modi and emerald ring that she wears so naturally, like the queen she is.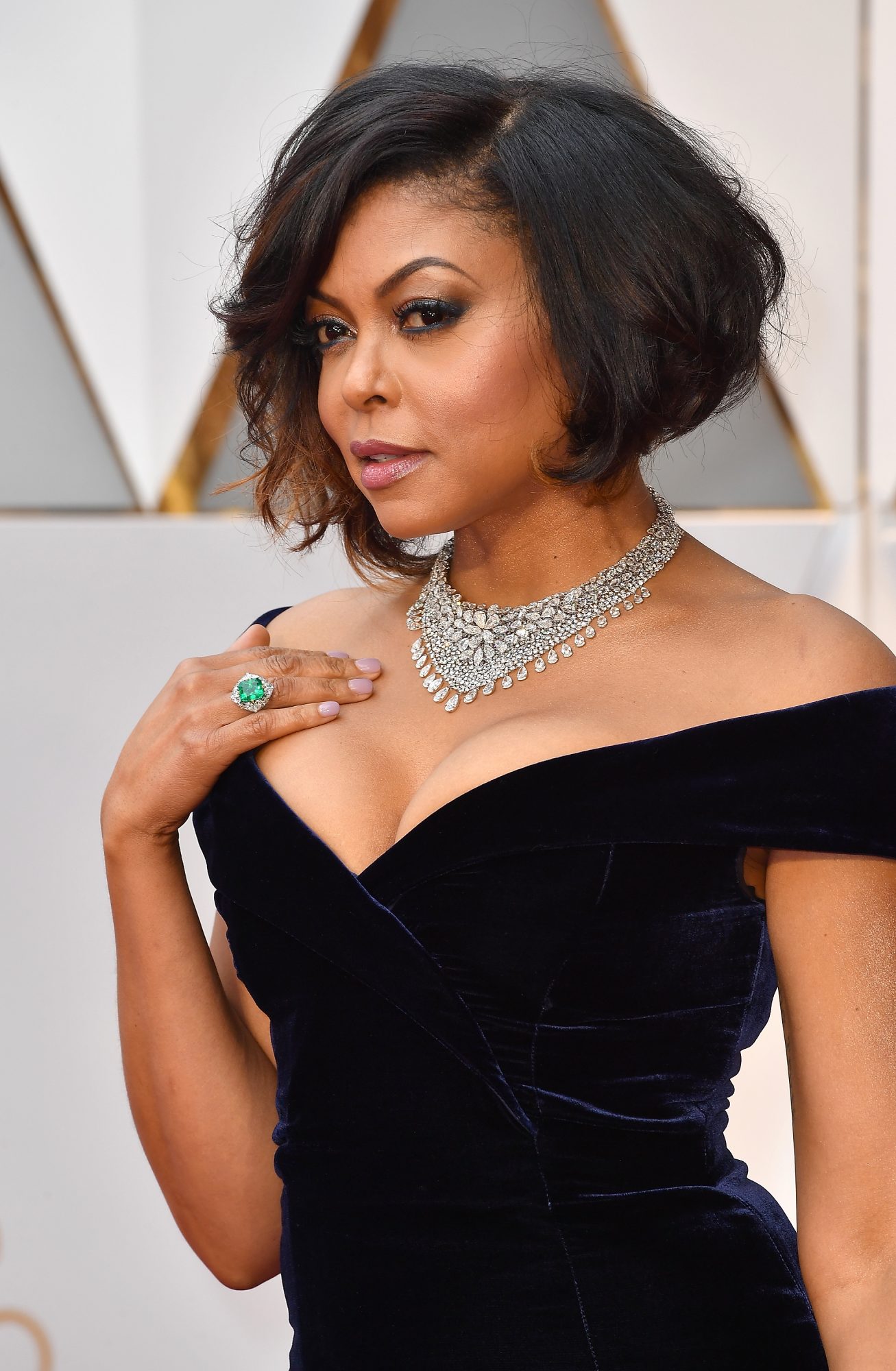 Between snaps, the actress even had a moment with Jackie Chan, whom she starred with in the 2010 remake of The Karate Kid, alongside one of our fave celebrity "kids" (he's 18 now and doing amazing things) Jaden Smith.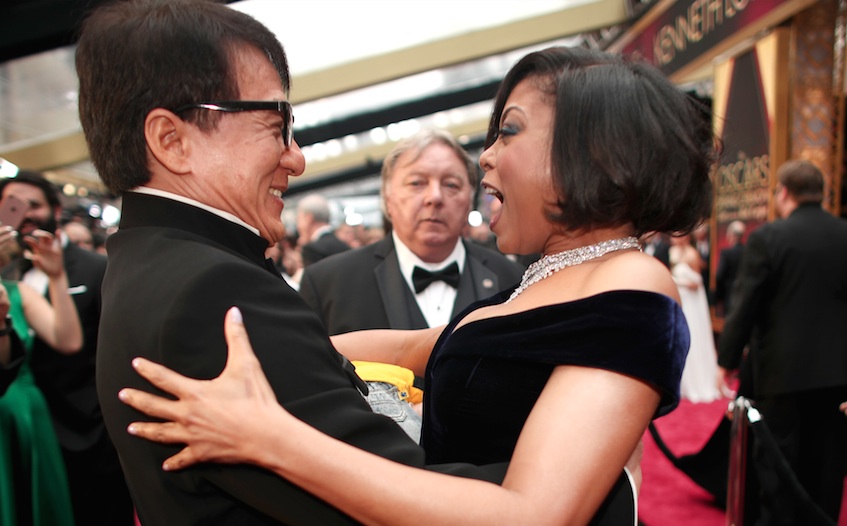 We are loving this photo. Their faces seem to say, "I haven't seen you in so long, this is amazing!"
Hidden Figures — the story of three Black women working for NASA in the 1960s, who helped the program make huge strides in launching John Glenn into space and putting the first man on the moon — is up for three Academy Awards tonight, including Best Picture and Best Supporting Actress for Henson's costar Octavia Spencer.
We hope this movie sweeps its categories, we're not gonna lie. Good luck, ladies — and thank you for stepping into the shoes of these powerful historical figures so flawlessly and inspiringly.