Taraji P. Henson spoke about the need for unity in her MTV Movie & TV Awards speech, and we're still clapping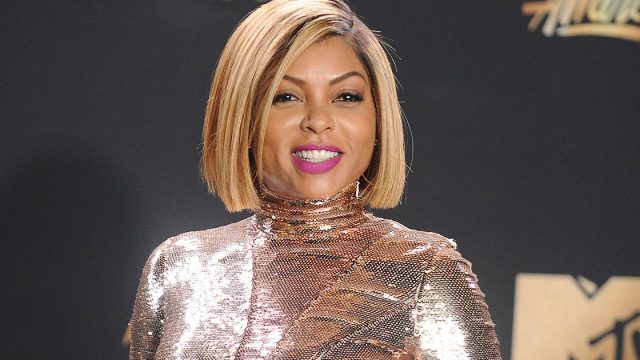 In a bold and rousing moment at last night's MTV Movie & TV Awards, Taraji P. Henson delivered a passionate speech about the need for unity, and we can't stop applauding her.
The MTV Movie & TV Awards were different this year than in previous years. Not only were the categories for movies and TV shows combined, but the award show also dropped the male and female categories, going gender neutral. The show also underwent some other changes, including the decision to drop the Best Fight category in favor for Best Fight Against the System category, in a new, woke shake-up.
Well, picking up the inaugural Best Fight Against the System Award was the movie Hidden Figures, and the movie's star Taraji P. Henson accepted the gong on behalf of the rest of the cast and crew.
The actor was presented the award by Blackish star Tracee Ellis Ross and IRL hero Congresswoman Maxine Waters, who introduced the nominees by noting that each movie "pushes back against the bullies, and uses their platform to inspire us all."
Accepting the award, Henson said that while making Hidden Figures, everyone involved in the project was aware that the movie was bigger than any one of them.
"We understood that this is a part of history that needed to be re-implemented into the blood and veins of American history," she said. "For me, it was very important because I grew up with an understanding—no one ever told me that girls couldn't do math and science, but there was an understanding. There was an understanding that it was for boys. I remember getting this script and being very upset, because it felt like a dream was stolen from me. And it became my mission, and everyone's mission who was involved with this film, to dispel that myth, so that another young girl would not grow up thinking that her mind wasn't capable of grasping math and science. If it were not for these women, we wouldn't be in space."
Continuing, the star went on to say that she felt that the message of the movie was about togetherness, something that was lacking from today's society.
"I hate the separateness. I hate that it's man versus woman, black versus white, gay versus straight. Whatever. We're all humans, right?" she said. "God is very clever. He made us all different for a reason, so we better figure it out."
We couldn't agree more with what Taraji has to say. Also, congrats to the cast and crew of Hidden Figures for their win! It's so well deserved.
Save
Save