Taraji P. Henson has this important beauty tip for natural hair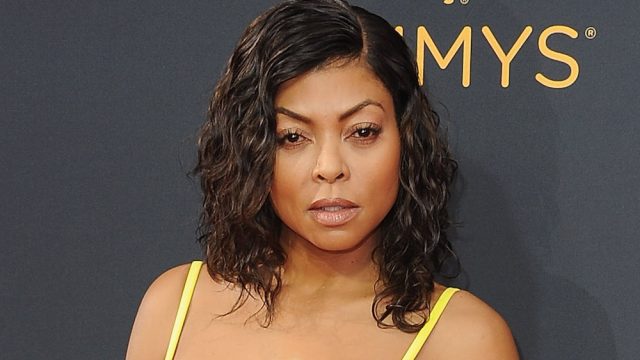 You're probably used to seeing Taraji P. Henson looking something like this:
Or maybe with bone straight locks…
…a sassy blonde lob.
or playing with purple!
Actually, these are all part of her wig collection. Underneath it all she has beautiful, thick natural hair. She uses wigs for Empire, red carpet appearances, and any time she wants to temporarily switch up her look.
In the natural hair world this is called protective styling—using wigs, weaves, braids, or any other style as a means to protect your natural hair from everyday styling.
Taraji told People, "I keep my hair braided in lots of teeny cornrows, so the wigs fit on my head. When I take them out, I'll sit under a steamer while I deep-condition my hair."
Heat is the best way to get the most out of your deep conditioner, but if you're giving your hair a heat break, here's how to do it safely: Apply your conditioner, then a shower cap, then a silk scarf, then a towel. These layers in this order will create and trap heat, making your deep conditioner even more effective.
Fun fact: when Taraji was on set for her CR Fashion Book shoot, she hadn't put on her wig yet and was doing a fitting in only a silk scarf. Her scarf fell off, the photographer saw her braids, and the rest was history.