"Hidden Figures" star Taraji P. Henson was red hot at her first ever Oscars in 2005
The 89th Annual Academy Awards are this Sunday, and we could not be more excited. We can't wait to see the fabulous fashion on the Oscars red carpet, but until then, we'll have to settle for these throwback photos.  
One of our faves this year is Taraji P. Henson, who stars in the Best Picture-nominated Hidden Figures. Taraji played the brilliant, mild-mannered Katherine Johnson who helped perfect the calculations to put a man into space. But in real life, Taraji is bold and fabulous, so we can't wait to see her look at the Oscars. But since we can't even wait until then, we took a look back at her first ever Oscars.
Taraji P. Henson was red hot in this low-cut gown at the 2005 Oscars.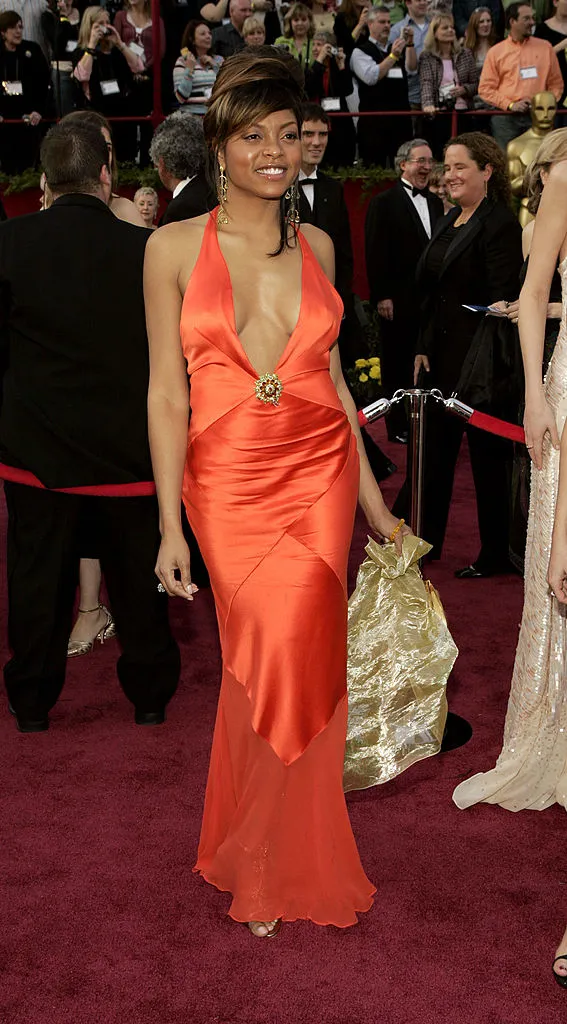 Taraji was there with her Hustle & Flow co-stars, even though the film wouldn't be nominated until the next year. She starred in the movie with Terrence Howard, and now she also stars with Terrence on the hit music industry drama Empire.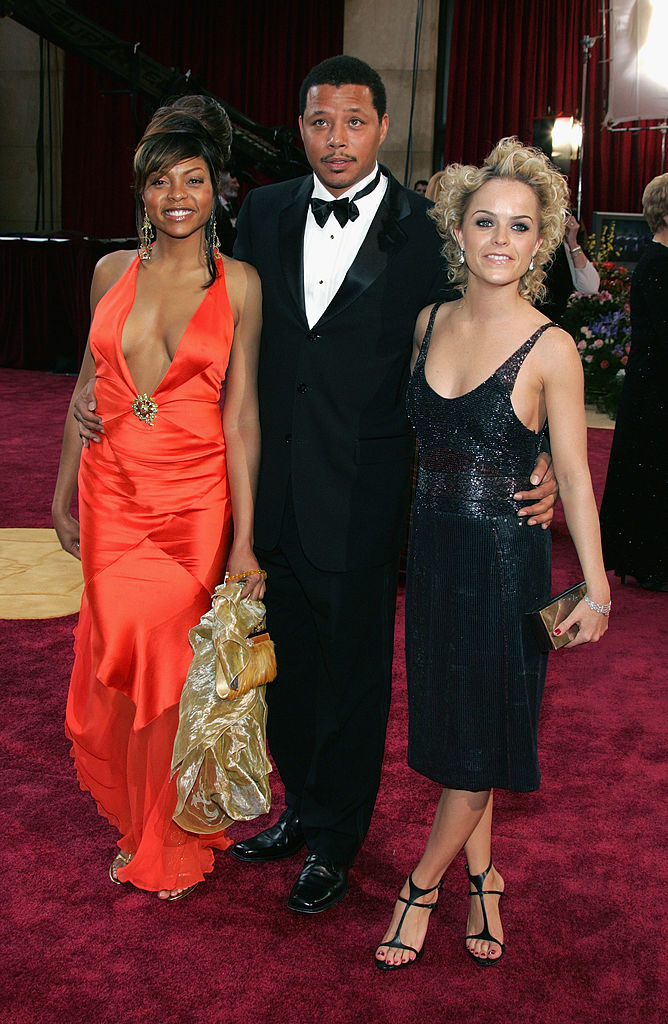 Taraji looks totally stunning in this red-orange gown with that pretty little brooch detail. Taraji has made a fashionable name for herself with bright colors and daring looks. And the Taraji of 2005 was no different.
Taraji clearly had a fabulous time at her first Oscars, and we don't blame her!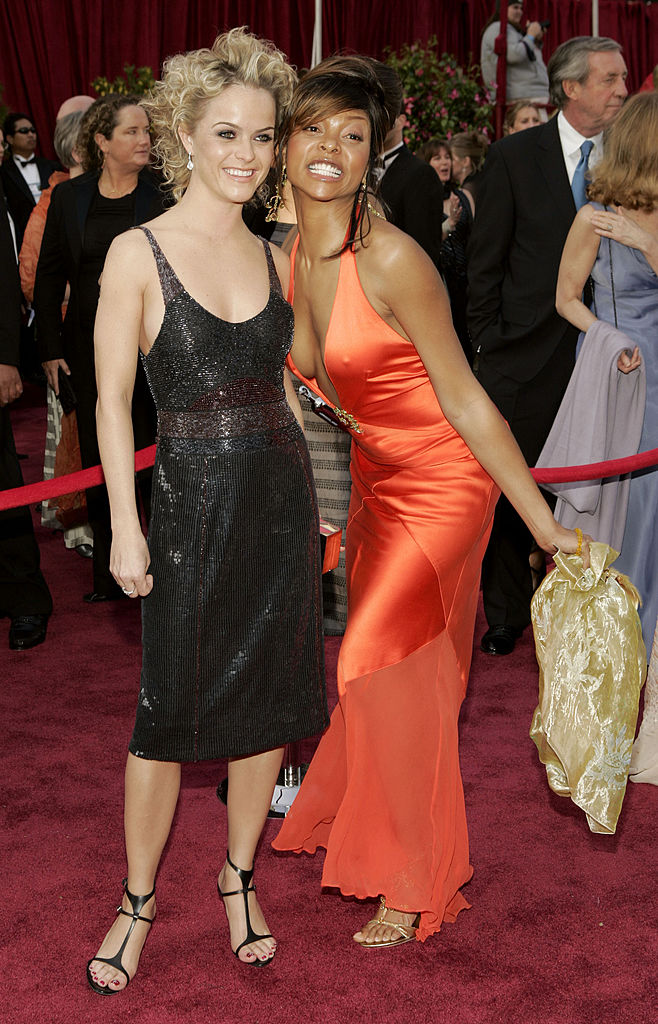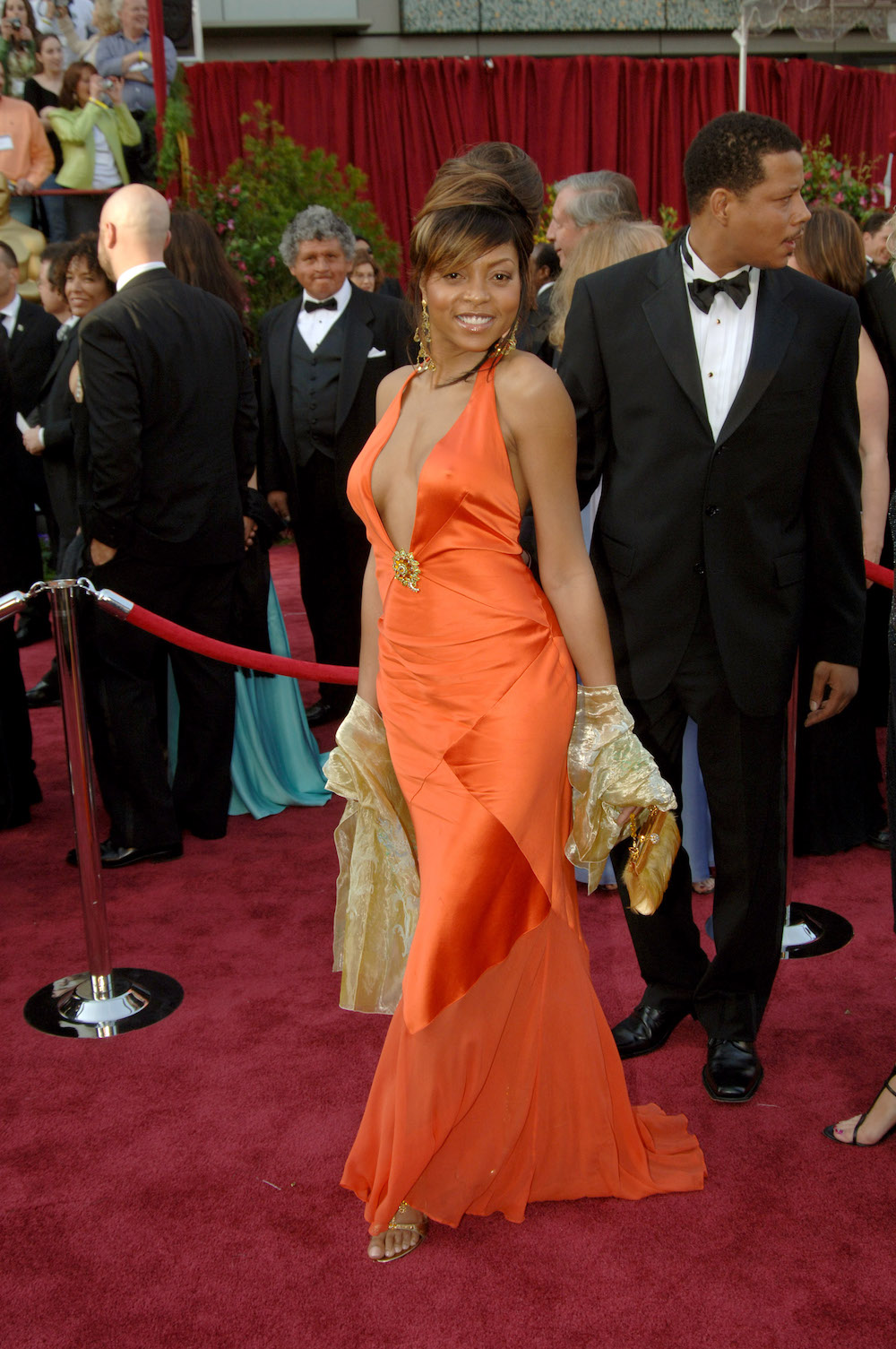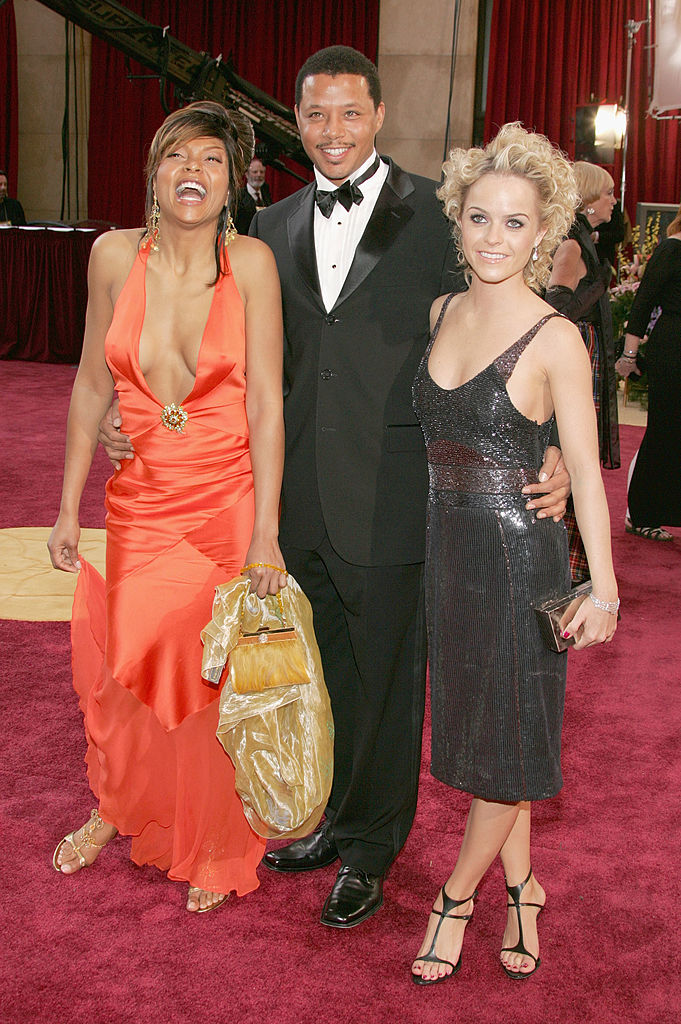 We hope Taraji has even MORE fun at this year's Oscars. And we wish her and her Hidden Figures family the best of luck in all their categories.