Taraji P. Henson debuted a (temporary) new 'do at the Emmys, and she KILLED IT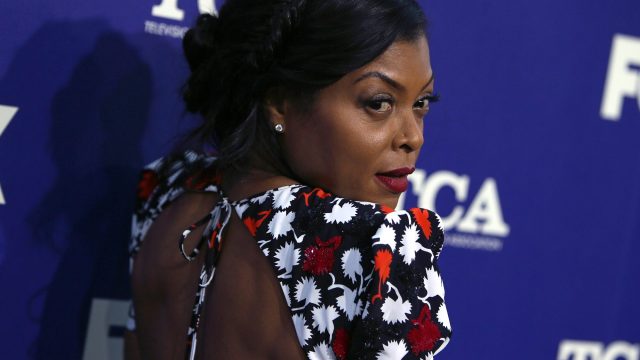 Taraji P. Henson seems to be able to pull off anything — from bold colors and prints to crazy (in a good way) giant coats. That being said, when the Outstanding Lead Actress in a Drama Series nominee debuted a temporary short hairstyle at the Emmy Awards last night, it's no surprise that she completely slayed the look.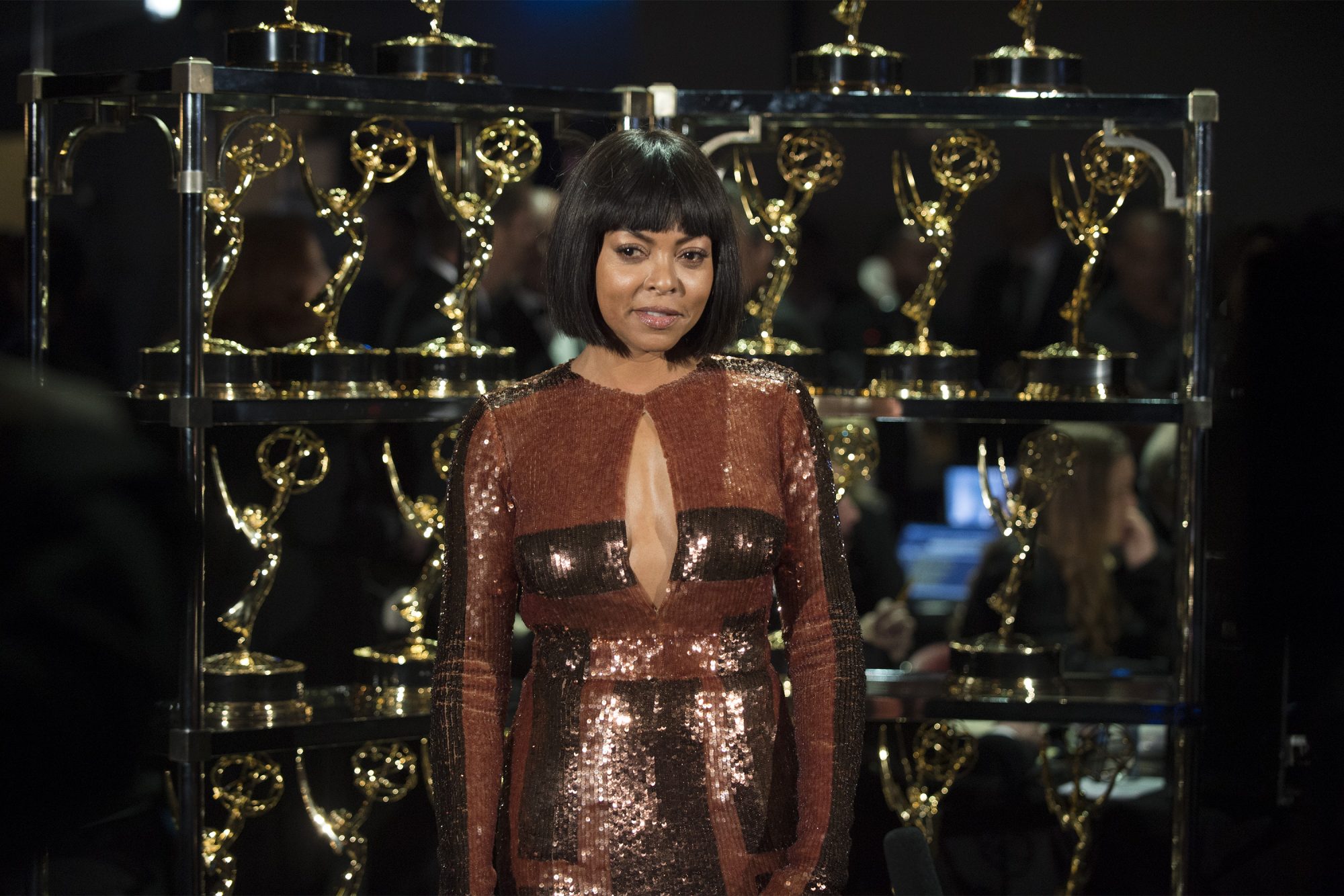 The Empire star started her night on the red carpet with shoulder-length waves, but when she took the stage to present the Outstanding Supporting Actor in a Drama Series award nominees, she stopped us all in our tracks with her sleek and sexy bob, complete with bangs. The bronze custom Vera Wang gown, long-sleeved and showing just a hint of skin, completed the look (and shout out to People for bringing this to our attention!).
"We always want to go for this quintessential, smart, chic actress. We always add an ounce or that touch of classic edge and rock, who she is to her core and funk, if you will. She is one of those girls who loves house music, and that's a piece of what we try to drop in," Taraji's stylist, Jason Bolden, told Billboardabout the actress's red carpet looks. "So no matter what you will always see a piece of that happen, from the fabric we use, to the length of that dress, to the silhouette -- it all plays a lot into it."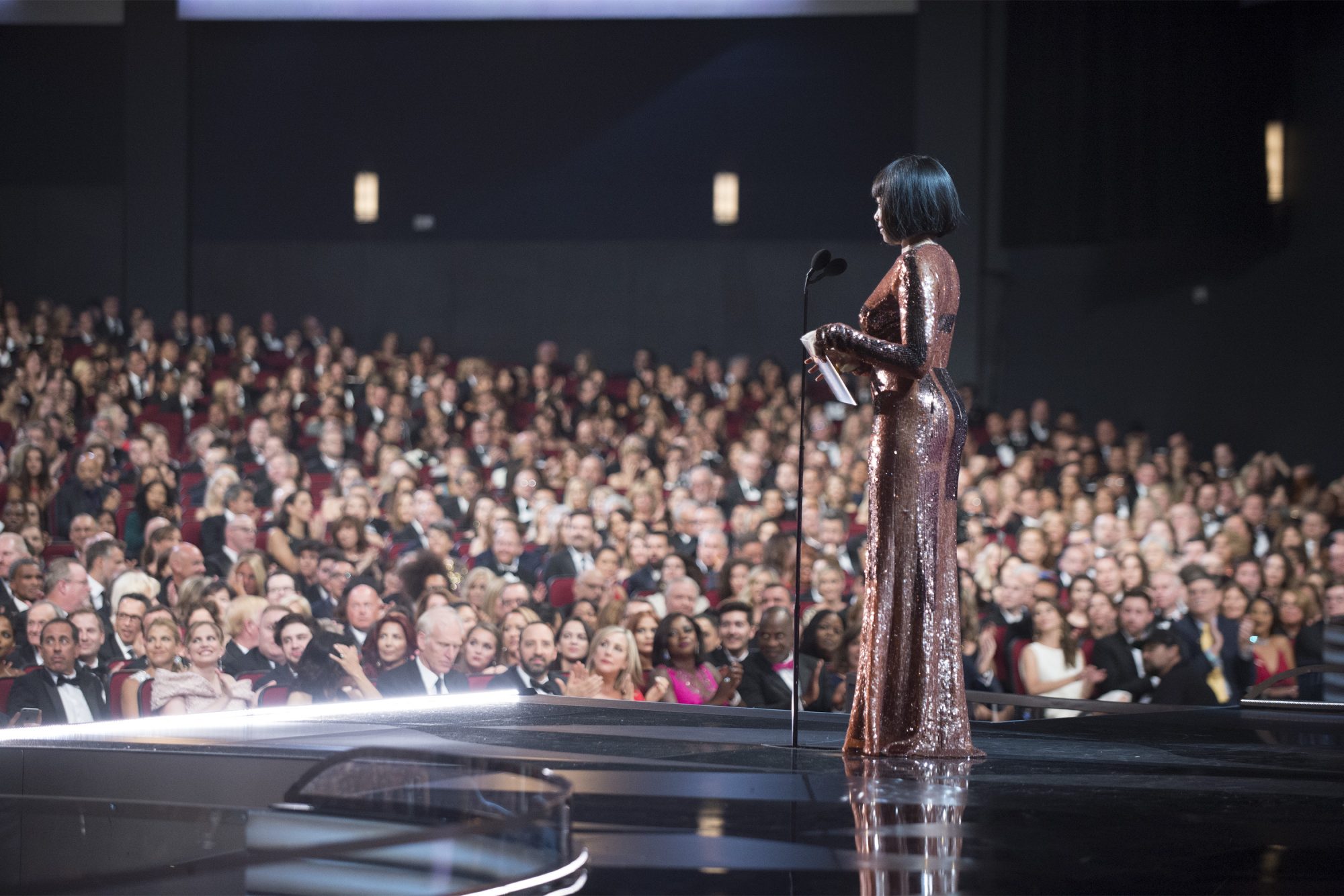 From real life to her beloved Empire character, Taraji P. Henson is known for constantly changing up her look and shining every time. Her versatility is incredible.
The 46-year-old recently covered W magazine, where she talked Cookie Lyons' style on Empire.
"As Cookie grows, you'll see her fashion grow. And people love that — she's a work in progress. The only thing that never changes is her spirit: To me, Cookie is living, breathing, walking truth," Taraji said.
From queen of the Empire to queen of fashion slayage at the Emmys. We're here for it!