A former Netflix employee filed a lawsuit claiming the company "secretly retaliates" against women who take maternity leave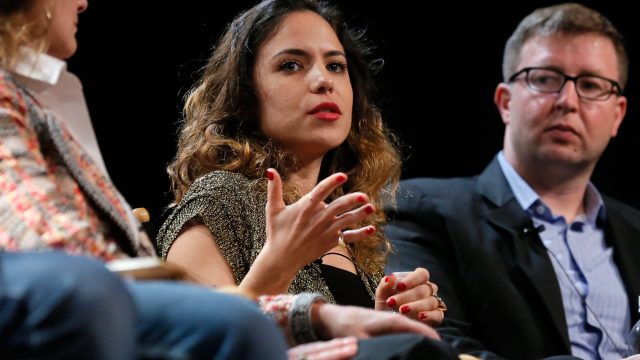 When the topic of gender discrimination in the workplace comes up, most people think of the wage gap or the fact that women hold fewer leadership positions on average than men. However, discrimination against pregnant employees also affects workplace dynamics–though it's not often discussed. Variety reports that on April 2nd, former Netflix executive Tania Zarak filed a suit against the company alleging that she faced discrimination for being pregnant, and that she was even fired because of it.
In the suit, Zarak reportedly states that she began working for Netflix in 2018 as a manager in the company's international originals department. She notified the company that she was pregnant in November that year. After the announcement, she claims that her supervisor, Francisco Ramos (who is named as a defendant in the suit) began excluding her from meetings, removed her from a show she was working on, and made derogatory comments about her appearance. She also noted that Ramos became visibly annoyed when she informed him she planned to take maternity leave. After she complained to human resources in December about Ramos's behavior, she says she was fired.
According to Deadline, Zarak is suing for wrongful termination, and the suit claims that she "suffered and continues to suffer humiliation, emotional distress, and mental and physical pain and anguish" as a result of the incident. Per Variety, the suit also alleges that Netflix "secretly retaliates" against employees who take advantage of the company's year-long parental leave policy.
A spokesperson from Netflix responded to the accusations, telling HelloGiggles via email that,
"We have previously looked into these claims and determined they were unfounded. Netflix works hard to ensure that employees with families, or who are starting a family, have the flexibility and support they need.
The email further stated that Netlfix "work(s) hard to give employees with families or starting families the flexibility and support they need," and that—as far as they know—no official claim has been filed yet (though they will dispute a claim if filed).
Companies have parental leave plans for a reason, and employees should feel like they can use that leave without being penalized. Because women and families deserve better.