Tan France will make a cameo in the final season of Crazy Ex-Girlfriend, and we hope he has a dance number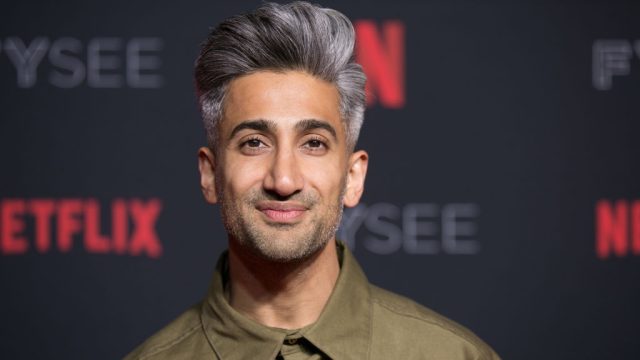 Crazy Ex-Girlfriend just got a lot more stylish. While the show never lacked in the style department before, a new casting announcement proves that even Rebecca Bunch might sometimes need a makeover. On Sunday, August 26th, Tan France announced that he's making a cameo in the final season of the show, and it's the most perfect casting ever.
Little is known about France's future role in the CW show, which comes back for its fourth and final season on October 12th. But it's bound to be incredible. Can you say "yass, henny," but in a sing-song way? Perfect.
Based on the Queer Eye stylist's social media posts, France seems just as excited as you probably are right now.
"YOU GUYS!!! Yesterday, I did something I would have never dreamt possible. I filmed a scripted scene!" France wrote on Instagram. "The amazing folks @cw_crazyxgf had me guest star, and I couldn't feel more honored and grateful. Crazy Ex Girlfriend is just wicked, and the crew couldn't have been more amazing to work with. I can't wait for you guys to see this episode, in November."
Along with his announcement, France shared a picture of himself outside of his trailer. Based on the sign attached to the trailer, it looks like the English fashion expert will play a character named Fett. We're throwing a fit over Fett!
How happy does Tan look?!
It's enough to make us fall back into a pile of clothes out of excitement.
France also shared an on-set Boomerang in his Instagram Stories.
It looks like he's more than ready for his close-up.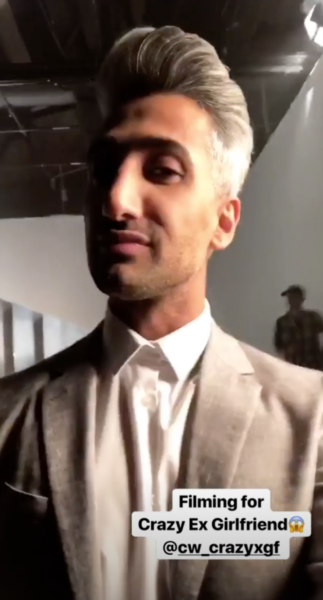 This is the most exciting thing to happen since, well, every beautiful Queer Eye makeover success.
We're Tammye-levels of excited right now.
Or maybe a better way to describe it is that we feel like Rebecca Bunch after making a breakthrough in therapy.
It sounds like Crazy Ex-Girlfriend is going out with a bang. A perfectly-styled bang, thanks to Tan France.