Here are all the talented people presenting at the Golden Globes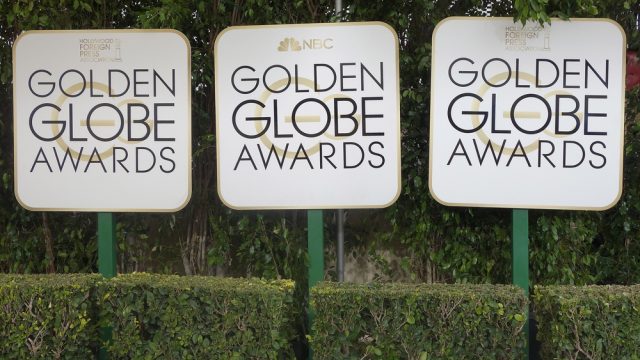 We are entering into one of the most buzzworthy seasons for movies and TV as award season kicks off with the Golden Globe Awards just around the corner. The show, presented by the Hollywood Foreign Press Association and Dick Clark Productions, celebrates the best in movies and TV. And they just announced the list of presenters at the Golden Globes, which makes us super excited. From the looks of it all, it's gearing up to be an unforgettable night.
The evening is always memorable, filled with fun and touching moments from our favorite stars.
As Variety reports, the list of Golden Globes presenters just got more exciting as the show announced previous winners, including Matt Damon, Nicole Kidman and Drew Barrymore.
Also on tap to join the show as presenters include Reese Witherspoon, Mandy Moore, Sofia Vegara, Justin Theroux, Milo Ventimiglia, Brie Larson, Amy Schumer, Eddie Redmayne, Diego Luna, Sylvester Stallone, Goldie Hawn, Chris Pine, Jeffrey Dean Morgan, Anna Kendrick, Laura Dern, Sienna Miller, Priyanka Chopra, Zoë Saldana, Steve Carell and Viola Davis.
The ceremony will air live Sunday, January 8th on NBC starting at 5 pm PST/ 8 pm EST and will be hosted by the incredibly funny Jimmy Fallon.
Best of luck to all the nominees! We will be cheering you on.