Jaws on the floor: We're in awe of this amazing pop culture eye makeup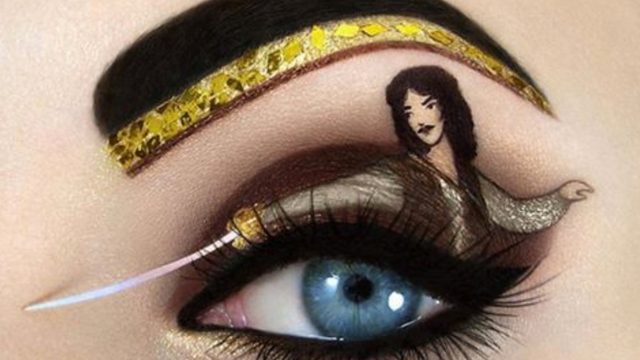 For most people, even the simple act of putting eyeliner on can be a struggle. But for makeup artist Tal Peleg, her eyelid becomes a full-fledged canvas under her skillful hand. Peleg's gorgeous pop culture-inspired eye makeup designs are giving us life and giving us some serious steady hands envy.
For, for example, her starry night Frozen landscape, featuring an eyeshadow Elsa:
Not really a princess gal? No worries; Peleg dipped her brushes into the superhero waters recently for the release of Deadpool:
Want some nostalgia with your eye makeup? Peleg's portrait of The Princess Bride's Inigo Montoya is perfection, and even features a fake eyelash sword:
While many of Peleg's decisions are kid-friendly, she isn't afraid to tackle more mature subjects. We're entranced by her brilliant, hyper-detailed take on The Shining:
But our favorite has to be this gorgeous take on The Giving Tree, which is such an inventive way of utilizing your natural eye shape:
Check out more of Peleg's amazing designs here, and read through her captions — she gives a rundown of every product she uses to create her designs so you can recreate them. (Or, at least try.)
H/T My Modern Met.