Take a break to enjoy these photos of the Queen of England in Rihanna's most iconic outfits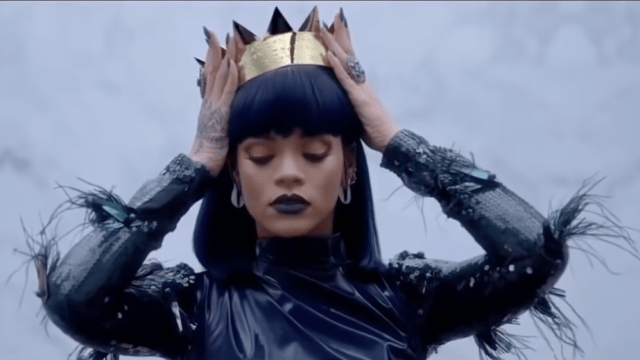 Bad Gal RiRi has one of the best celebrity Instagram accounts out there, and she just proved that fact yet again with a Queen Elizabeth-Rihanna outfit photoshop exhibit that should probably be in the MOMA. Earlier today, RiRi showed off some of her most iconic outfit snaps — including her recent glittering Coachella bodysuit ensemble — with one noteworthy change: the Queen of England's head has been photoshopped onto her body.
We all know that Rihanna loves to make daring fashion choices, but her sense of humor is also quite audacious as she paired explicit rap lyrics with her photoshopped images of the (literal) queen. While we find it hilarious, we're not sure that Queen Lizzy would appreciate it. Rihanna doesn't seem to be concerned, though, and we'll trust her judgment because it takes a queen to know a queen!
Take a look at Queen Elizabeth rocking Rihanna's looks.
Rihanna wore this original bright green getup after her iHeart Radio Awards performance. She captioned the photo "be humble," quoting Kendrick Lamar's "HUMBLE." The lyrics to Lamar's song also include the line "I'm so f***ing sick and tired of the photoshop," so maybe Ri hilariously took that to an extreme level.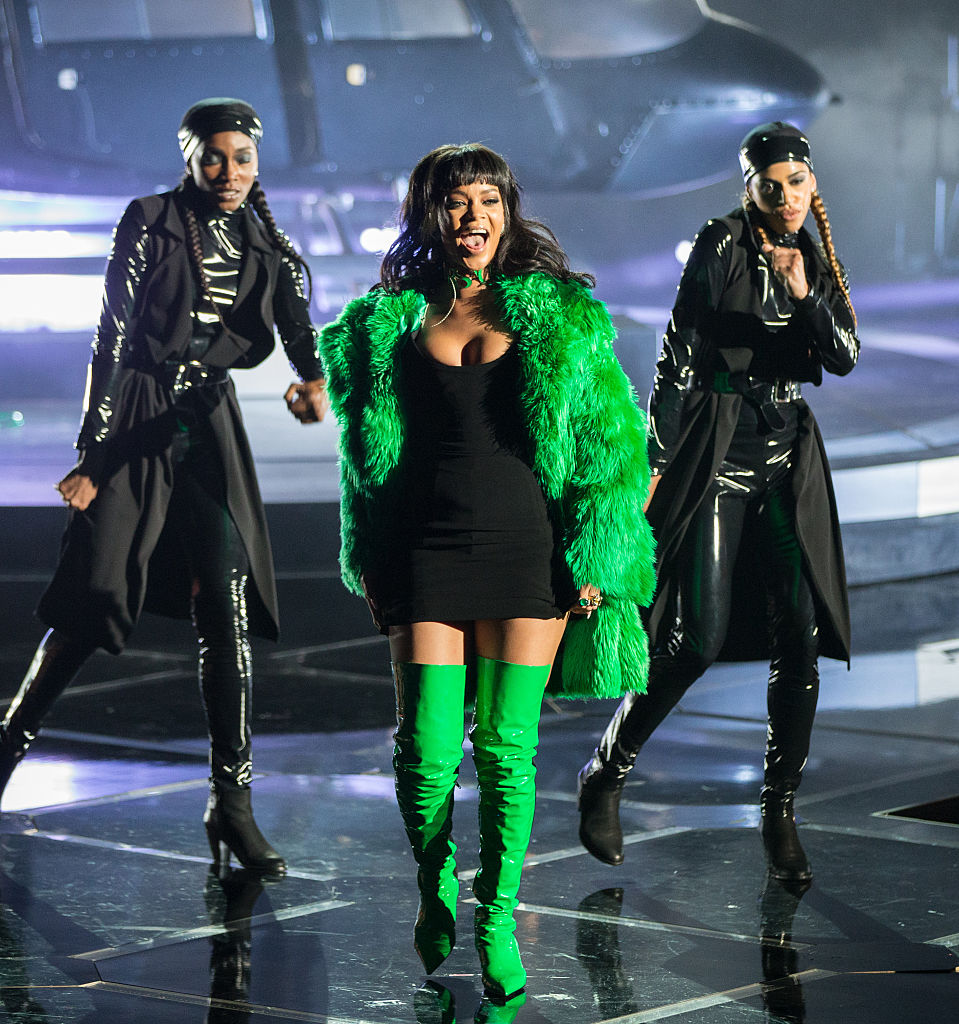 Here we have Queen Elizabeth II sporting the Saint Laurent fur heart jacket that Rihanna made famous when she fed birds in the streets of NYC. Would QEII do the same in this $22,000 coat? Maybe we'll never know, but thanks to Ri's art, we can imagine it.