We finally know who Taissa Farmiga is playing on "American Horror Story: Roanoke"
One of our American Horror Story fan favorites has finally returned. During "Chapter Nine" Taissa Farmiga finally showed up on American Horror Story: Roanoke. Appearing in a season where actors find themselves playing dual roles (and sometimes, even three different roles), and so much murder and mayhem, it was kind refreshing to learn that Taissa is just playing a ~normal~ character.
She is not a woodland nymph, or a ghost, or even being hunted by ghosts! For this season, that's considered "boring."
At the top of the episode, we're introduced to three brand new characters (YEAH YEAH, I KNOW). Taissa's Sophie runs a "Roanoke Nightmare" fan site, and part of me feels like Ryan Murphy is staring into my soul right now, and I'm so sorry I convinced half the internet that this season would be subtitled "The Mist," OKAY?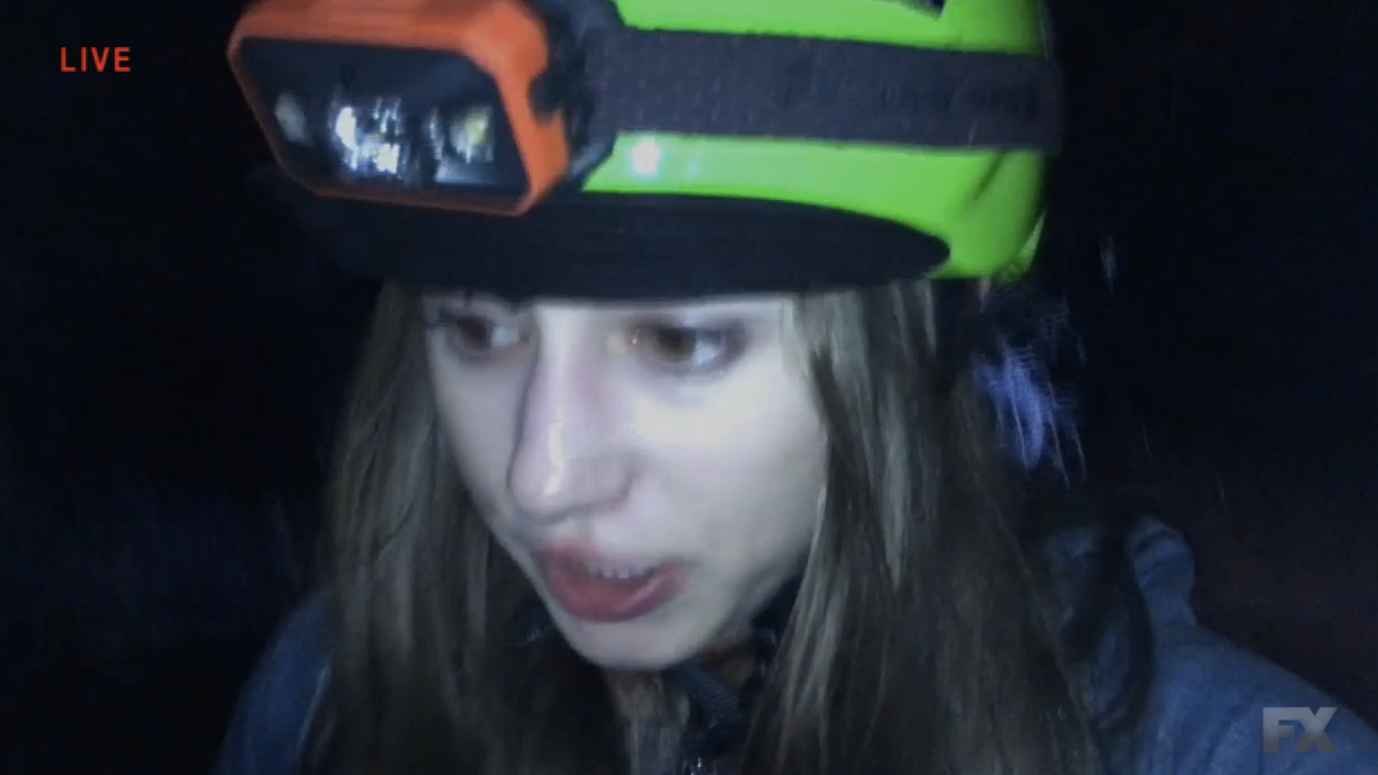 Anyway. Sophie and her two friends, Milo (John Bell) and Todd (Jacob Artist) have decided to venture out to Roanoke during the Blood Moon to record some footage for their fan site.
THAT IS A BAD IDEA.
What they don't know is that they happen to show up the same weekend "Return to Roanoke" is being filmed. These three are big fans of the show, and completely fangirl/boy out over Roanoke landmarks they pass. They're actually the ones who initially discover Diana's car — Sidney's assistant, remember?
They're having a grand old time…until Todd is killed by Lee who has been turned by Scáthach into, um, a wood witch? But yeah, Todd is killed and then Sophie and Milo are on a race for their lives to escape Lee, and then the Roanoke colonists. Unfortunately, they do not make it, and in what is a Coven nod (it is not a Coven nod, but let's pretend it is for a second, okay?) Sophie and Milo are burned at the stake during a sacrifice to the Butcher.
It was so nice to have you back for 42 minutes, Taissa! Please stick around for longer next time.